On the heels of her fall/winter 2019 show in Milan, Prada head designer Miuccia Prada gave an interview (paywall) with fashion site WWD reflecting on some of the brand's recent hiccups, including the accusations of racism that led the fashion house to remove a product from circulation.
Her comments held little reassurance that the label would not repeat the same mistakes, and contained some rather glib thoughts on recognizing non-white, non-western cultures in fashion. Prada did not immediately respond to a request for comment.
"I increasingly think anything one does today can cause offense," she says. "There can sometimes be a lack of generosity but, on the other hand, how can we know all cultures? The Chinese protest, then the Sikh, then Mexicans, then Afro-Americans. But how can you know the details of each single culture so well when there can be 100 different cultures in every country?"
She continued: "[P]eople want respect because now there is talk of cultural appropriation, but this is the foundation of fashion, as it has always been the basis of art, of everything."
The "Afro-American" protest Prada is referring to is likely in reference to the brand's own recent public-relations debacle. In December, the luxury fashion house was accused of evoking racist imagery with its "Pradamalia" keychain dolls. The offending figurine—a monkey with exaggerated red lips—resembled the "Black Sambo" figure, which has a long and horrific history in the US that is deeply entangled with slavery.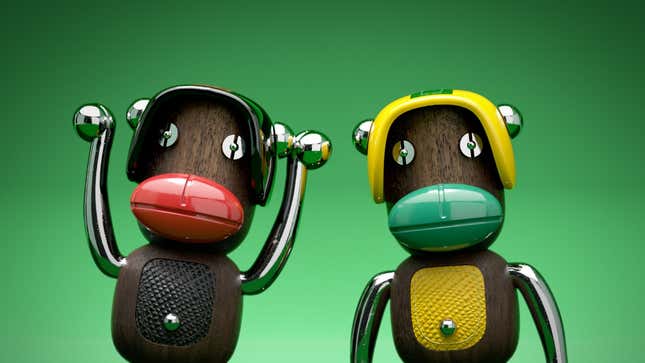 The label pulled the keychains and issued a statement noting that it "abhors racist imagery," and pledged to improve its "diversity training." The company also said it would form an advisory council "to guide our efforts on diversity, inclusion and culture" and "examine the processes that led to such a product reaching the market in the first place."
The "Pradamalia" catastrophe could have been a genuine mistake, albeit a good example of the kind of blunder that's more likely to occur in a non-diverse workplace where an image like this is perhaps less likely to raise red flags.
That said, Prada's statement—which fails to actually apologize, and promises bolstered "diversity training" in lieu of actual diversity—followed by its head designer's comments, offers cold comfort.
Prada, the label and the person, might look to H&M, which was recently embroiled in its own racism scandal for attempting to sell a hoodie on its UK site that said "coolest monkey in the jungle," using a black child as a model. When its first apology didn't go over well, the fast-fashion retailer issued a second. This time, it effectively reassured customers that it was seriously examining the company's diversity and culture problems, and doing everything possible to stop something like this from happening again; the company then went on to appoint Annie Wu as its global diversity leader in the same week.
Prada, meanwhile, has made no leadership changes, nor has it assured customers that it would not be repeating a mistake like this in the future. According to WWD, ahead of a collection or show, the 69-year-old Prada will ask herself questions like: "Am I offending someone?" and, "Could it be read as an offense?" However, if it's hoping to continue selling to global consumers, perhaps the fashion house should consider involving diverse people in conversations of diversity. Without that, not only does its response ring hollow, but Prada may again find itself in hot water for its cultural blind spots.