Attention globetrotting fans of mid-century modern: Starting at noon ET today (Feb. 14), you can reserve a room at the TWA Hotel at New York's John F. Kennedy International Airport. For about $250 a night, you can relive the best parts of the "golden age of flying" in Eero Saarinen's iconic neo-futurist structure originally designed for Trans World Airlines in 1962.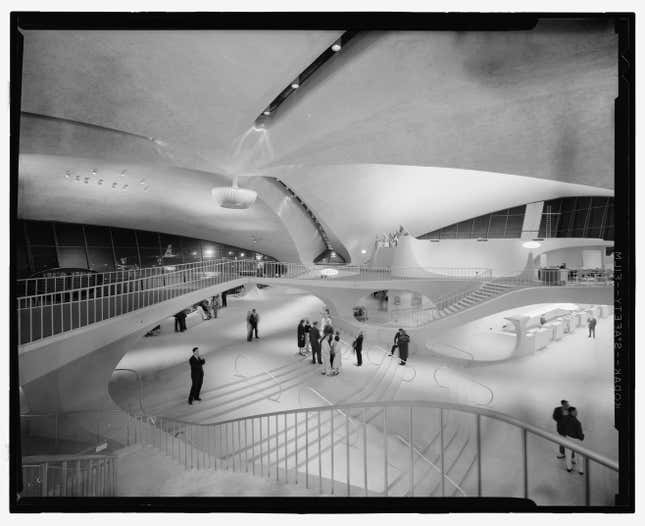 After years of disuse, MCR/MORSE Development won a contract in 2015 to erect a 512-room hotel around Saarinen's well-preserved building. The architects enthusiastically embraced the mid-century theme. Soundproof guest rooms are outfitted with authentic Florence Knoll furniture, a Western Electric rotary phone and even bathrooms inspired by Philip Johnson's powder room at New York's Four Season's Hotel. There's also a fleet of vintage cars on standby to ferry travelers to their terminals in style.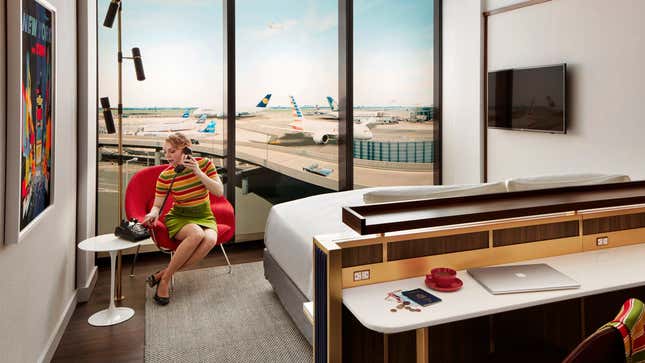 TWA Hotel's lobby is home to a new a mid-priced restaurant run by celebrated chef Jean-Georges Vongerichten that promises to improve JFK's woeful dining options. Named Paris Café after terminal's originally restaurant, the menu (with groovy illustrations by Bob Peak) includes elevated takes on airline food from the era, including Chicken Champagne, Beef Marchand, and Veal Elizabeth.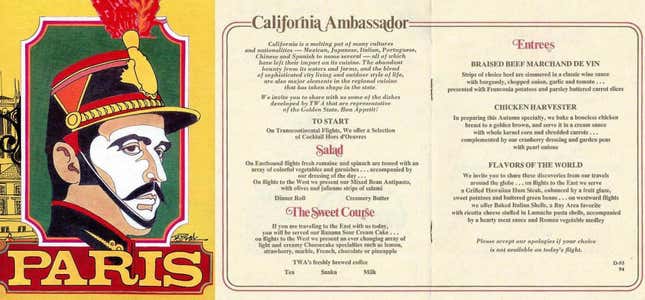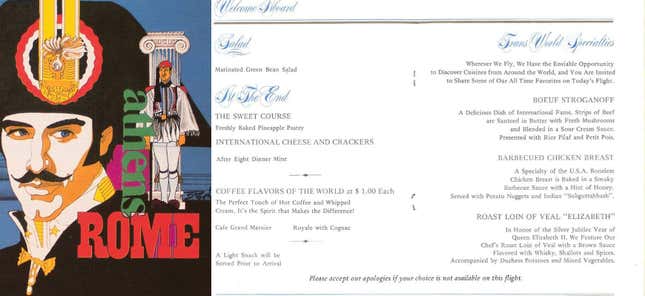 Among the hotel's eight drinking establishments is a cocktail bar built inside a refurbished L-1649A Starliner plane. A 10,000-sq-ft gym and rooftop pool is also on site.
The TWA Hotel is scheduled to open on May 15.