On Feb. 22, Korean pop band Z-Girls released their debut song. In most ways, "What You Waiting For" is standard K-pop fare—catchy, melodically complex, and filled with vapid come-hither lyrics.
But there is something unusual about the band: Not one member is Korean. The seven singers of Z-Girls hail from India, Indonesia, Japan, the Philippines, Taiwan, Thailand, and Vietnam. They are part of the new Korean music label Z-Pop dream, which also manages Z-Boys, the group's brother band, whose male members come from the same seven countries.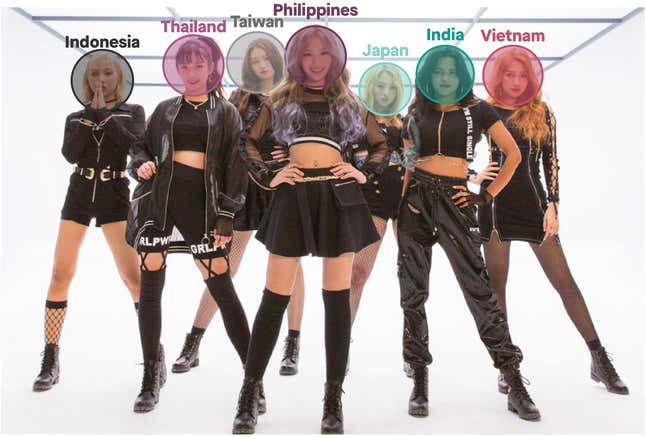 Z-Boys and Z-Girls are a part of the Korean music industry's efforts to take over the world. Though K-pop is already massive in Japan, and has more than $5 billion in global sales, the industry wants to expand sales throughout Asia, Europe and the US. The band BTS has already conquered the US and UK, but few other groups have seen such international success.
As K-pop labels have realized, one simple way to make the genre more global is to feature artists from other countries. For many years, Korean pop groups have included Japanese members and ethnically Korean members from countries like the US or Australia. Z-Girls are just the apotheosis of a long-term trend. And a smart one: A K-pop star from another country may appeal to that country's audience because it is easier for fans to identify with that band member, and also because that star can speak to fans and media from that country in their own language.
The increasingly global nature of a K-pop can be easily seen by looking at the makeup of the bands that won the new Korean female group of the year award, which is given to artists based on their performance on the Gaon music sales chart. The images below show the birth country of group members for each year's winner, from 2011's all-Korean Apink to 2018's (G)Idle, half of whom are not Korean.

Apink (2011 winners)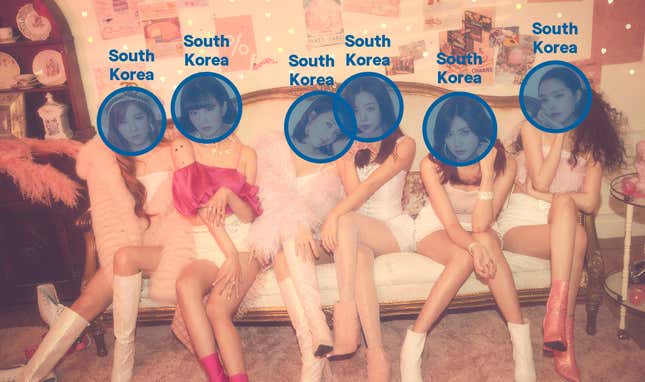 Hello Venus (2012)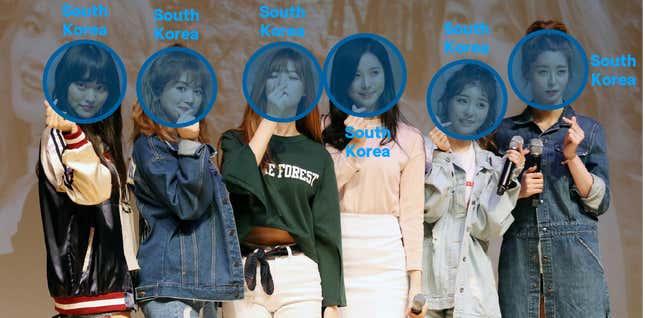 Ladies' Code (2013)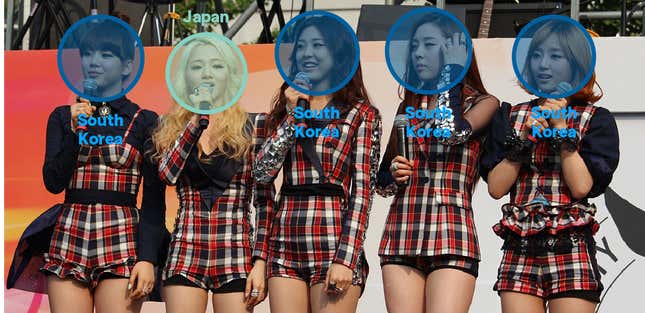 Mamamoo (2014)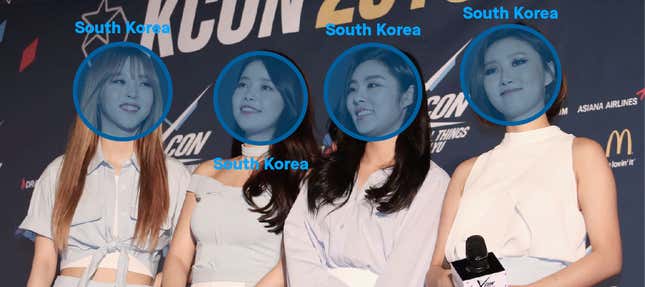 Gfriend (2015)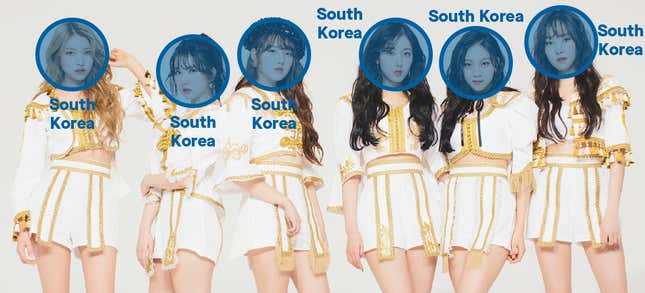 Blackpink (2016)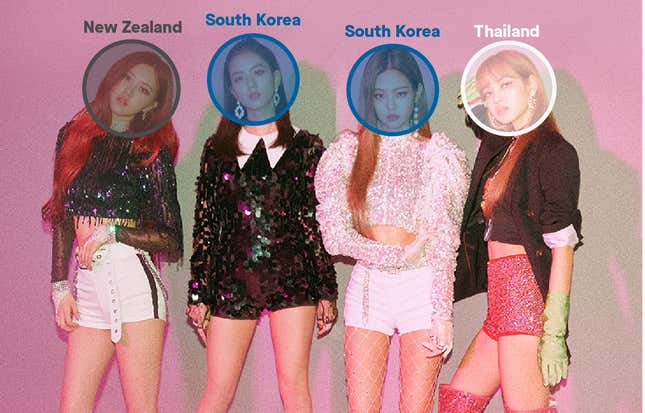 *No award was given in 2017
(G)I-dle (2018 co-winners)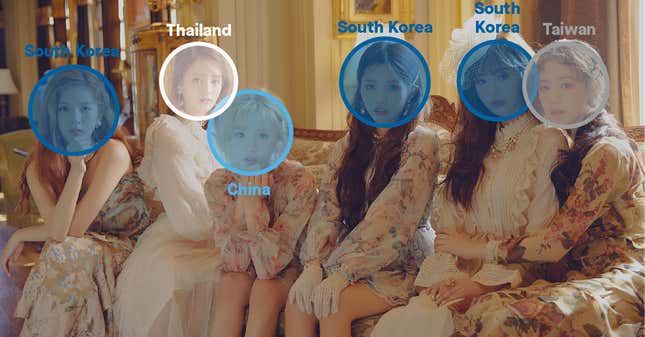 IZ*ONE (2018 co-winners)