What do Donald Trump and Mao Zedong, the founding father of the People's Republic of China, have in common?
"They are both advocates of one man's revolution, which can be dangerous," said Li Kui-ming, a Hong Kong feng shui master turned Cantonese opera playwright, who is staging an opera to tell the story of Trump and Mao as two men whose destinies were intertwined.
Trump on Show, which debuts the coming Friday (April 12) in Hong Kong, opens with America's current first family moving into the White House in 2017, when Trump's daughter Ivanka discovers a suitcase marked "1972, China." She opens the suitcase to find an English version of The Little Red Book, the book of quotations by Mao detailing his ideas on class struggle that was required reading during the Cultural Revolution. The show goes on to develop Li's fantasy of a hidden chapter of Trump's past that brought him to China in 1972, where he encounters Mao and Zhou Enlai, China's first premier.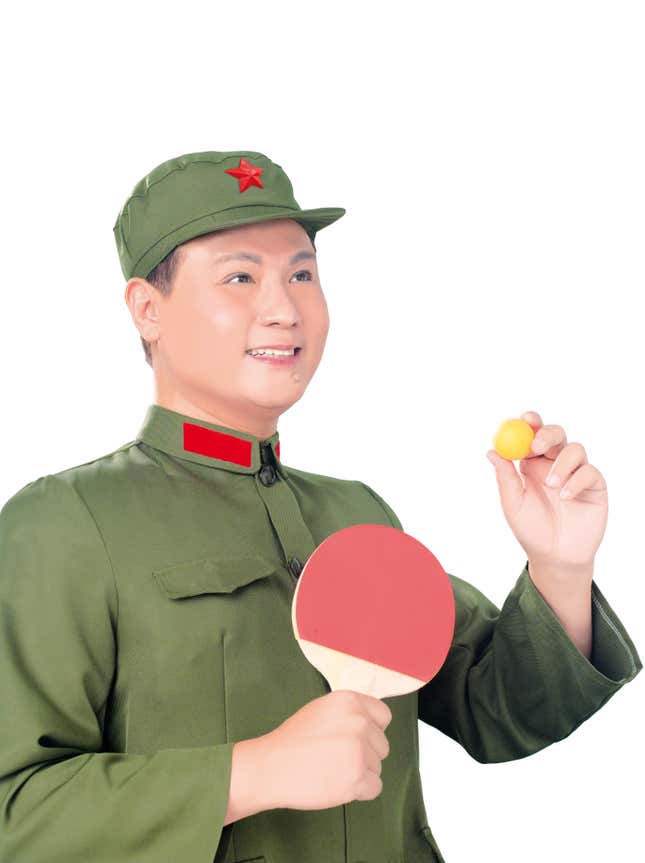 Though the performance debuts at a time of tense relations between China and the US, Li says it's a lot more than just a window into current geopolitics. "The show in fact covers 40 years of the history of modern China, from the time before and after the Cultural Revolution, Richard Nixon's [1972] visit to China, and today's situation that Trump has found himself in," said Li as he sat in his office, which was cluttered with books and religious objects such as a big bronze Buddha statue.
The eye-catching promotional posters for Trump on Show, which feature Cantonese opera artist Lung Koon-tin dressed up as Trump in a gold wig and red tie (he also plays Mao), will undoubtedly draw viewers who are curious about how an ancient art form could be fused with current affairs. Li himself, however, could also be a major draw for audiences.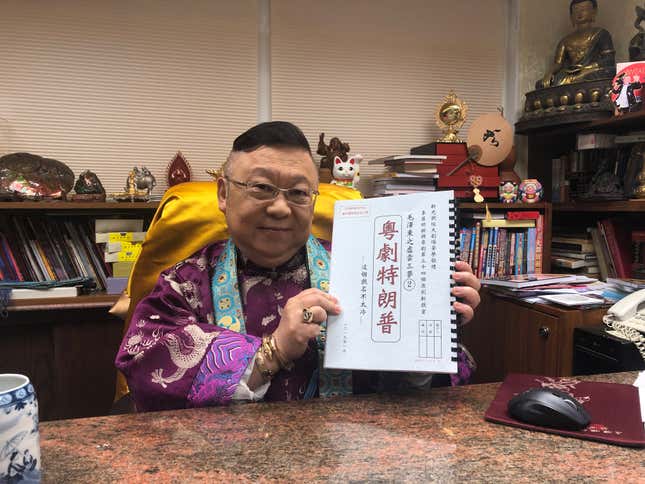 How "72" connects Mao and Trump
Li's name and face are well known in Hong Kong.
A graduate of communications, Li first became a finance journalist before joining the film industry during its heyday in Hong Kong in the 1980s. An enthusiast of feng shui and the occult, Li fused his knowledge of this subjects with film, going on to produce a number of highly successful movies and TV series exploring the supernatural.
He also began reading people's fortunes professionally in the 1980s, and is frequently seen on TV making predictions, particularly around the Lunar New Year. One of the most successful feng shui masters today, he was brought to the Atlanta headquarters of Coca-Cola (link in Chinese) as a feng shui consultant in 2000.
Li, who claims that the White House is "one of the most haunted places on Earth," said that he did not include any feng shui or superstitious elements into Trump on Show, but he did highlight another thing that connects Mao and Trump.
"Do you know that the ages of 72 and 84 are two of the biggest turning points of one's life?" Li asked.
In Chinese culture, the age 60 represents the completion of a full life cycle, after one experiences all the combinations of the 12 zodiac signs and five elements. The age of 72 is the first 12-year cycle after the age of 60, and 84 is the second. Li said if a 72-year-old is still healthy, energetic, and strong, he or she will have the ambition to do something significant.
"Mao started the Cultural Revolution when he was 72 years old, to show people that he was not old, and that he was still a revolutionary. He was still at his peak," Li said. Trump turned 72 last year.
"He wants to make America great again, to change his country according to his ideal version of America while ignoring people's objections," said Li. "One man's ambition can turn the world upside down."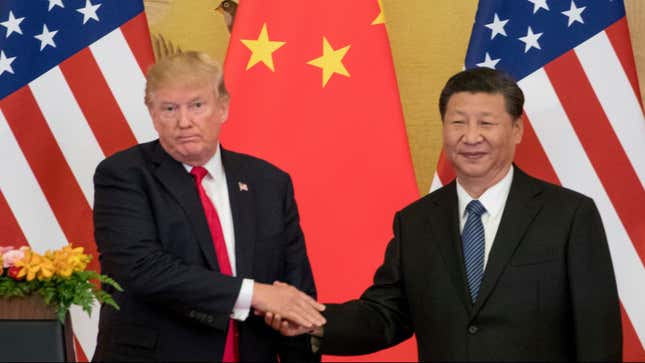 How Trump can save Cantonese opera
Trump on Show, however, is more than just a political play. Li hopes that the story of a US president can draw the world's attention to Cantonese opera to show that the ancient art form is still very much alive and capable of telling modern-day stories that appeal to a wider, younger audience.
Cantonese opera became popular in the Cantonese-speaking areas of southern China in the 16th century. Performers are required to go through years of training from a young age, as the art form is an elaborate hybrid of operatic singing, acting, acrobatics, and martial arts. The high-pitched falsetto vocals (pdf) of female characters may sound cacophonous to untrained ears, but to its fans, they evoke poetry.
Hong Kong has been integral to the development of the art form. Cantonese opera artists began to migrate to Hong Kong from mainland China in the 19th century, with another wave of migration after World War II. Many theaters were built for Cantonese opera performances, and it became the main form of entertainment and socializing during the golden era of Cantonese opera from the 1950s to the 1960s.
The rise of film and television, however, posed a great challenge to Cantonese opera, and many began to deem the art form old fashioned. Thanks to efforts from Cantonese opera practitioners and the government to rescue this art form in the last two decades, however, more children and young people are now learning Cantonese opera and taking to the stage, while Chinese opera (which includes Cantonese opera) more broadly remains popular among theater goers, according to a survey by the Hong Kong Arts Development Council in 2017. Cantonese opera also received a new shot in the arm in Hong Kong with the recent inauguration of the Xiqu Center (paywall) opera house at the city's huge West Kowloon Cultural District, which is still undergoing construction.
However, Li says Cantonese opera still needs more young audiences, and a new title like Trump on Show could help. His other dream is to bring Cantonese opera to the international stage for a foreign audience, "not just to Chinatowns abroad." He made such an attempt when he brought his previous opera, Chairman Mao—the prequel to Trump on Show—to Japan in 2017.
"One day, I will bring this show to Mr Trump. And he will have a good laugh," said Li.