Anna Sorokin, also known as Anna Delvey, was faking it and making it in New York for a while. A few years ago, the Russian-born German immigrant convinced the Big Apple's rich that she was an heiress worth investing in, pitching them on her vision to create an artsy lounge with locations around the world, the kind of place they'd want to hang.
While dining at the finest restaurants, staying in fancy hotels, wearing designer clothing, and generally jetting around seeming wealthy, she fraudulently attempted to secure millions of dollars in loans for the project. But on April 25, Sorokin was convicted in a New York court of four felony larceny charges—attempted grand larceny in the first degree, two counts of second-degree grand larceny, and a single count of third-degree grand larceny—and a misdemeanor charge of theft of service. She is facing a maximum of 49 years in prison on the felonies, although she may end up serving much less time and can expect her stay in jail on Rikers Island ahead of trial to be subtracted from her ultimate penalty.
Sorokin was found guilty of stealing about $200,000 and attempting to secure millions more in "multiple scams" that scored her a free trip to Morocco and travel on private jets in 2016 and 2017.  She faces sentencing on May 9, and Manhattan district attorney Cyrus Vance noted in a statement that the investigation into Sorokin is ongoing, which means that she may yet have more charges and another trial in her future.
Still, it's not all grim for the 26-year-old grifter. After Jessica Pressler wrote Sorokin's story up for New York Magazine's The Cut (paywall) last year, the con artist went from fake heiress to famed object of curiosity. Last June, Netflix bought the rights to the publication's story for a series to be created by Shonda Rhimes. Lena Dunham is also working on a version of the tale, based on a Vanity Fair piece. In mid-April, Sorokin's lawyer confirmed in court that his client sold the rights to her life story for the Netflix production but didn't say how much she'd earn.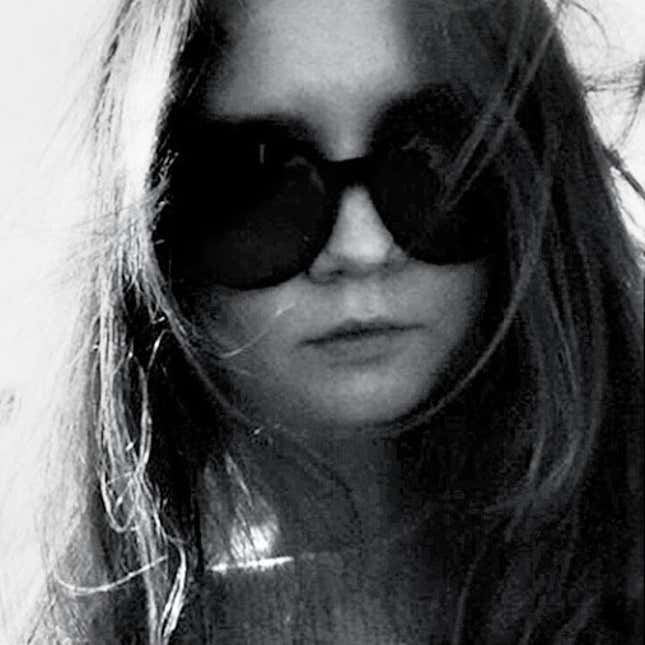 At Sorokin's sentencing in May, she'll very likely be ordered to pay restitution to her victims, and money she makes from the entertainment venture will no doubt go toward this end. An immigrations and customs enforcement agent also told Business Insider (paywall) that Sorokin will face deportation once any potential sentence she serves is complete. Sorokin reportedly also overstayed her visa in the US, in addition to everything else.
Sorokin's conviction this week led some commentators to conclude that crime doesn't pay. "Grifting towards success may be another way to 'fake it till you make it'—but it's also illegal," Kenzie Bryant reminded readers in Vanity Fair (paywall).
However, this conclusion assumes that Sorokin isn't getting what she wanted on some level. Even if things are not turning out as well as she might have hoped, the aspiring "it" girl has certainly gained notoriety and fame. Thanks to her audacious exploits, she'll probably have lots of time to write her biography in prison and plenty of publishers happy to print it. And based on her track record thus far, telling tales is her forte, so it promises to be a hell of a story.
If nothing else, Sorokin aka Delvey in prison will give a whole new meaning to the concept of "Netflix and chill."