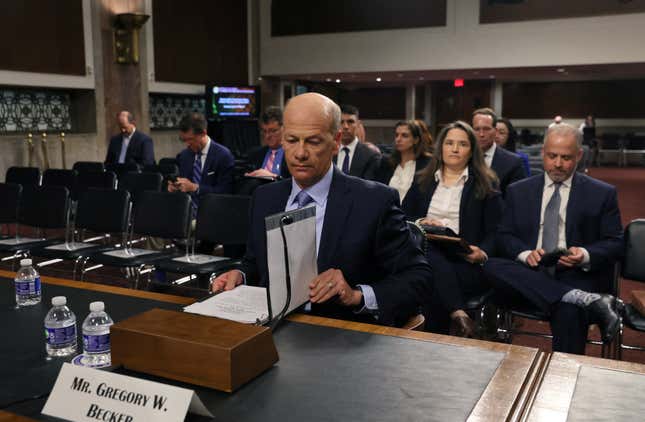 Members of the US Senate banking committee quizzed the bosses of the recently failed Silicon Valley Bank (SVB) and Signature Bank on May 16.

Change stalled? How to unite different teams around a goal
In their first public appearances since the government stepped in to protect bank depositors' funds, SVB's former CEO Greg Becker and Signature Bank's co-founder Scott Shay and president Eric Howell strongly denied responsibility for the lenders' dramatic collapse.

The officials blamed the banks' failures on a confluence of various factors outside of their control, including a social media-driven bank run and the Federal Reserve aggressively hiking interest rates.
"I truly do believe that with the information we had at the time when we made our decisions, that we made the best decisions that we could have," Becker said. Senator Tim Scott, the ranking Republican on the committee, was one of the lawmakers expressing disbelief with the executives' comments: "You say you took risk management seriously. I find it hard to believe that comment."
Failed bank bosses decline invitation to hand back pay
Lawmakers including senator Elizabeth Warren asked repeatedly whether the executives would return their pay worth millions of dollars to the Federal Deposit Insurance Corporation (FDIC), the government fund that's expected to take a $23 billion dollar hit after the failures of Silicon Valley Bank and Signature Bank. Warren posted a video of her exchange with the bank bosses on her YouTube account.
None of the bankers took up the suggestion.
SVB's Becker, who reportedly earn $10 million in 2022, refused to comment on voluntarily paying the money back. He promised instead "to cooperate with the regulators." Sway, when pushed, admitted he wouldn't be returning any of his pay to the FDIC: "I am not planning to do so, no." 
The senators, though, did not seem to be happy with the response.

The existing law says that the FDIC has to hold the equivalent of 1.35% of all insured deposits in its deposit insurance fund (DIF), which means having $128 billion on hand. At present, to cover the loss from SVB and Signature and top up the DIF again, the banking regulator can only increase the assessment fees it collects from big banks.

Warren is working to change that, and has spearheaded a bipartisan legislation, called Failed Bank Executives Clawback Act, which would allow the FDIC to take back any pay made to the bank executives in the five years leading up to the lenders' collapse.