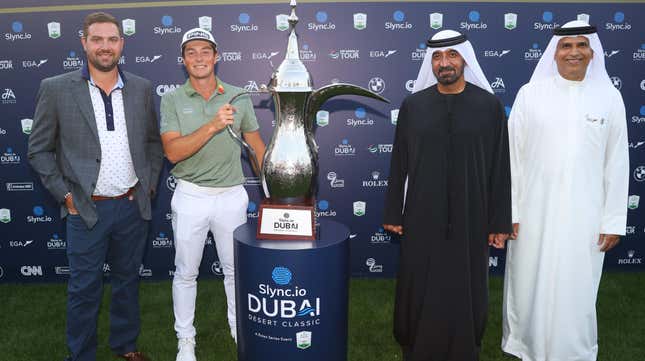 The co-founder of Texas-based software firm Slync has been accused of misleading investors and shortchanging employees.

Should you keep investing in Big Tech?
The Securities and Exchange Commission (SEC) yesterday (Feb. 14) charged Christopher S. Kirchner with fraudulently offering and selling more than $67 million of securities to multiple investors.
Of this amount, the 35-year-old former CEO of the $240 million Goldman Sachs-backed firm is accused of misappropriating funds to the tune of $28 million "for personal benefit" from March 2020 until his termination in August 2022. Kirchner allegedly transferred tens of millions of dollars from Slync corporate bank accounts to his personal bank accounts, as well as paying for his personal expenses directly out of one of Slync's bank accounts, "all while failing to make timely payroll distributions to Slync employees on several occasions," the SEC's investigation found.
The federal agency, created in the aftermath of the 1929 Wall Street crash to monitor market manipulation, is seeking permanent injunctive relief, disgorgement with prejudgment interest, civil penalties, and an officer and director bar against Kirchner.

How did Kirchner use the allegedly embezzled money?
💰 Fund his personal investment entity, KFIM LLC
🏌️‍♂️ Pay for entertainment expenses, including membership at an exclusive private golf club Vaquero, where the initiation cost is reportedly $175,000, followed by annual dues over $15,000.
🚘 Purchase a Ferrari Superfast 812, which retails for up to half a million dollars
✈️ Buy a $16 million private Gulfstream jet. It's apparently for sale at a higher $23.5 million now.
🏟️ Get a $495,000 luxury suite at a local sports stadium
⚽ Make a bid to buy Wayne Rooney's soccer team Derby County
A very brief timeline of the Kirchner's ousting from Slync
July 20, 2022: A Forbes report revealed details of Kirchner's lifestyle while noting that around 100 of Slync's workers in the US hadn't received their salaries for almost two months. It also said Kirchner fired several executives who raised concerns about the lack of financial transparency, and the board did nothing
July 25, 2022: Kirchner locks out certain executives from their access to the company's communication channels after he was suspended for seeking repercussions for current and former employees suspected of speaking out about not being paid
August 2022: Slync's board fires Kirchner as CEO and removes him as chair of the board
The US attorney's office takes action against Kirchner
In a parallel action to the SEC, the US Attorney's Office for the Northern District of Texas announced the filing of related criminal charges against Kirchner, who "flaunted his apparent wealth while allegedly diverting millions from company coffers into his private bank account," US Attorney Leigha Simonton said. "Slync investors and employees are understandably outraged, and we sympathize."
Kirchner was arrested early Tuesday morning (Feb. 14), and appeared before US magistrate judge Hal R. Ray, Jr. later in the day. About a dozen federal agents showed up and images and video footage show a Mercedes G Class and a Rolls Royce Cullinan SUV being towed from his property, according to a Forbes report.
If convicted, Kirchner faces up to 20 years in prison.
Quotable: The FBI will crack down on corporate greed
"Mr. Kirchner used his position as a CEO to defraud investors and the company he worked for by diverting funds for his personal benefit. He did this to fund a lavish lifestyle at the expense of those that trusted him to act responsibly and ethically. The FBI will remain persistent in our efforts to hold individuals accountable that commit such brazen acts of corporate greed." -FBI Dallas Acting Special Agent in Charge James J. Dwyer
Related stories
🫣 McDonald's ex-CEO is paying an extra $400,000 for obscuring the reason behind his termination
🗣 Activision Blizzard was fined $35 million for neglecting employee complaints
📹 These are the 8 Twitter and Discord influencers charged with a $100 million ETF fraud scheme