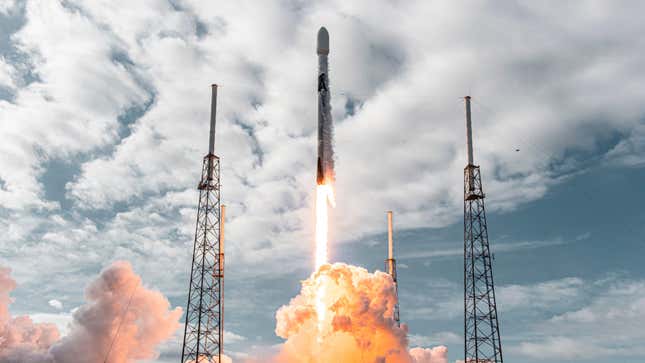 Today (June 12), SpaceX is launching a Falcon 9 rocket with 72 different payloads onboard, the eighth mission in its Transporter ride-share series. These regular flights, which debuted in 2021, offer small satellite companies a chance to put their hardware on orbit for cheap. That, in turn, lets them win over new customers and investment.

Should you keep investing in Big Tech?
Every venture-backed company is in a race to demonstrate that its business has traction before the money runs out, and it's even harder when launching a product involves a rocket and not an internet connection.

Cheap is relative in space launch: SpaceX advertises costs of about $5,500 per kilogram to launch satellites. But a decade ago, when then-young companies like Planet and Spire were starting out, they paid about $85,000 per kilogram to have prototypes launched from the International Space Station.
The price has gone down because SpaceX's rocket is low-cost and partially reusable, which allows the company to spread the expense of building and operating it over multiple missions. SpaceX then shares those launch costs between customers, some directly (typically for larger satellites weighing around 100 kilograms (202 pounds) or with launch brokers like Exolaunch or space-tug operators like Momentus, which debuted its vehicle on a previous Transporter mission.
What's inside SpaceX's Transporter-8 mission?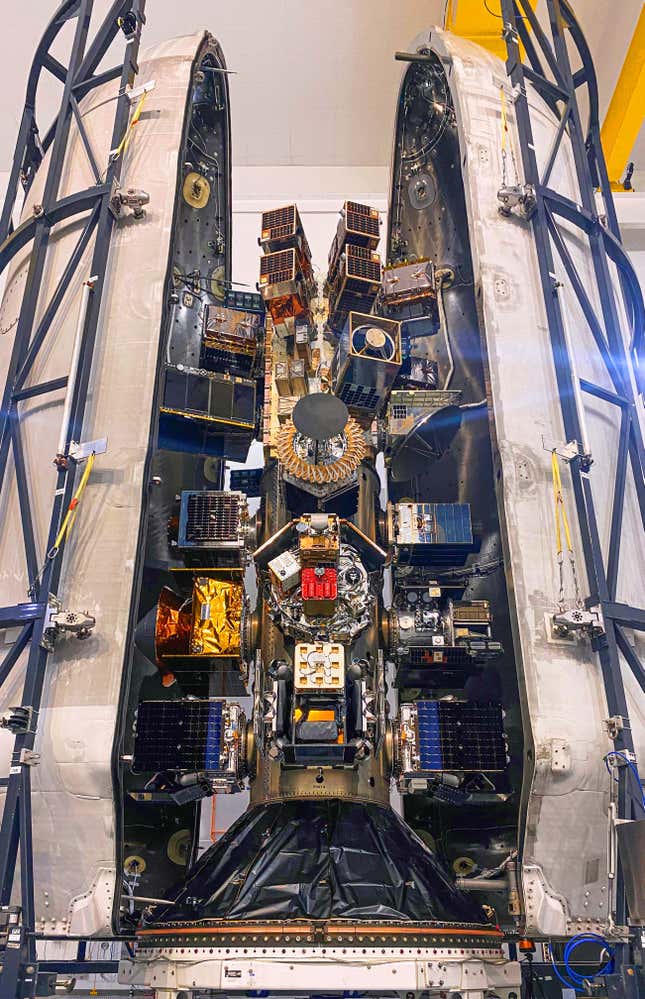 This mission is no exception: It will include the first in-space pharmaceutical laboratory, developed by the company Varda Space, which hopes to autonomously produce valuable drugs in orbit. Launcher, recently acquired by the space station company Vast, is sending its first spacecraft to orbit. Starfish Space will launch a small spacecraft to demonstrate its ability to dock with other vehicles in orbit.

These missions are also an opportunity for established small satellite operators, like Spire and ICEYE, to expand their networks by launching new spacecraft, and for industry behemoths to get hardware in orbit—Lockheed Martin has four experimental vehicles for the US military on this mission. And there's always a collection of prototypes, satellites whose activities haven't been disclosed by their makers, and intriguing one-offs: Transporter-8 will launch a satellite designed by the Vatican to broadcast a message by Pope Francis.
Still, these flights don't benefit everyone in the space industry. SpaceX's virtual monopoly over commercial launches has increased the pressure on companies building rockets designed to fly small satellites, forcing many to pivot toward building larger rockets. And launch brokers are heavily dependent on Elon Musk's company; one, Spaceflight, once a mainstay of these missions, was barred from SpaceX's rockets in 2022 and ultimately acquired last week for an undisclosed price by the space firm Firefly.