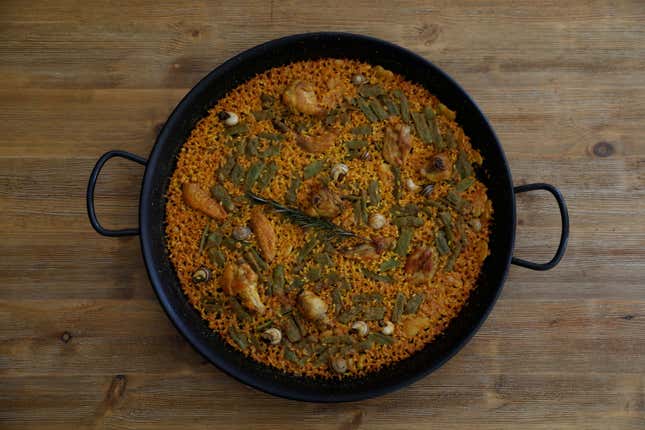 Whether in Spain, Hungary, or Italy, food prices keep rising in Europe even as inflation relents. Food inflation reached a historic peak in March, up 19.2% over the previous year, and fell to 12.5% in May. Governments across the continent are trying to come up with solutions: Spain waived its 5% tax on food products, France reached a three-month pricing agreement with supermarkets, and Croatia mandated price controls.
Marcus Samuelsson on the New York City restaurant scene
But the interventions don't seem to be sufficient, and even staples or typical products are affected. In Italy, the price of pasta has surged by 14% in the past year, twice as much as overall inflation, and the nation's tables are paying a steep price for higher energy costs following Russia's invasion of Ukraine, along with the resulting wheat shortages.
One Italian organization is threatening a pasta strike that would boycott products, leaving them on shelves to force prices down. But for once, it seems retailers aren't pricing their goods unreasonably, just dealing with increased costs. So even if Italians were able to stay away from penne, it might not make a big difference.
A very expensive staple
Things are much the same in Spain, where inflation has fallen below 3% but food prices are far higher than last year. According to Bloomberg's paella index, the cost of making the Valencian dish, a symbol of the country's cuisine, has risen by 14%.
Paella originated as a farmer or laborer dish, made in one pot with rice and whatever was available—often, snails. It requires many ingredients, which makes it a great tracker for food prices. Paella calls for rice, tomatoes, fresh peppers, chili pepper, black pepper, saffron, olive oil, salt, and onion. It's also made with legumes (peas or lima beans), and fish or other seafood.
Among those ingredients, olive oil has suffered the biggest price increase, Bloomberg data shows, up almost 25% year-over-year. Next is rice, up 21%, followed by vegetables and legumes (16%), and salt and spices (16%). Only the price of fish and other seafood has stayed below inflation: Fish, in particular, costs just 2% more than a year ago.
Bloomberg's paella index seems to ignore the fact that the dish can be made with meat, too—in fact, the traditional version calls for chicken or rabbit, with seafood a more recent adaptation. But based on another Bloomberg index, the price of poultry is up 17%, so making a traditional paella would cost Spaniards even more than a seafood one.