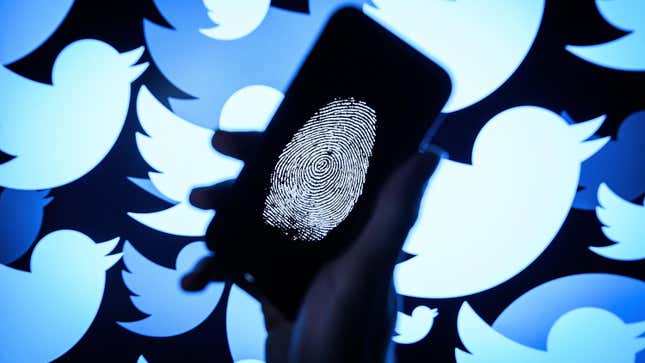 Legacy blue tick account holders on Twitter have just over a week left to pay to retain their verification badges.
First announced days after Elon Musk acquired the platform in October, Twitter's plan to cash in on its distinctive check marks feature is ready to enter its final phase.
"On April 1st, we will begin winding down our legacy verified program and removing legacy verified checkmarks," the San Francisco-based company tweeted yesterday (Mar. 23).
There's two separate forms for individuals and organizations to sign up to the paid-for Twitter Blue service.
What Twitter Blue has to offer
🔵 Existing Blue features, including the ability to edit tweets, upload 1080p video, bookmark folders, and more.
👁️ Tweets from verified users will be prioritized—appearing on top of replies, mentions, and search—helping to fight scams and spam.
📢 50% fewer ads in the home timeline
📺 Post longer videos—60 minutes for paying users versus 4 minutes for non-paying users
🚶 Get early access to select new features with Twitter Blue Labs, including the ability to post longer tweets of up to 4,000 characters long, edit a tweet up to five times within 30 minutes, set an NFT as a profile picture, and more
Quotable: Why Musk wants to revamp blue ticks
"In a few months, we will remove all legacy blue checks. The way in which they were given out was corrupt and nonsensical." —Musk's Dec. 13, 2022 tweet
A very brief history of Twitter's blue ticks verification
2009: Twitter launches "verified accounts" after a legal squabble with Tony La Russa, the former manager of the St. Louis Cardinals, who sued Twitter because he was being impersonated on the platform. Twitter dismissed the lawsuit, but introduced checks and verification.
2013: Twitter clarifies that along with establishing "authenticity of identities," it also helps users "discover high-quality sources of information and trust that a legitimate source is authoring the account's tweets."
Rabbit hole: Paid blue ticks and the rise of extremism on Twitter
"For the first time in five years, Britain First has a blue tick account on Twitter," the British fascist political party formed in 2011 by Jim Dowson, an anti-abortion and far-right campaigner, tweeted yesterday (Mar. 23).
Britain First is one among many. When the $8 per month Twitter Blue service was rolled out between Nov. 9 and 11—it was temporarily stalled after a spate of impersonator accounts paid for verification—dozens of extremist accounts, from anti-LGBTQ groups to white nationalist ones, swiftly bought themselves the verification badge, as non-profit legal organization Southern Poverty Law Center found last November.
A non-exhaustive list of celebrities who said they'd rather quit Twitter than pay for blue ticks
🗳️ French minister and government spokesman Olivier Veran
🇬🇧 Former UK ambassador Damion Potter
✍🏽 Ukrainian journalist Nika Melkorezova
🎮 Video-game streamer Jack Mull
👊 Actor Lynda Carter, who starred as Wonder Woman in the 1970s
One more thing: Make Twitter Lists
Musk has been pretty clear that once Twitter Blue is fully alive-and-kicking, tweets from unverified accounts will get buried deep down in the timeline. One Twitter user recommended creating a Twitter List and using it as an "alternative timeline." He even made a Twitter thread explaining how to make lists.
Related stories
🔍 Twitter wants to know who leaked parts of its code on GitHub
💭 Elon Musk doesn't understand the purpose of Twitter's blue checkmark
💰 Here's how many blue checks Elon Musk would need to sell just to cover interest payments at Twitter