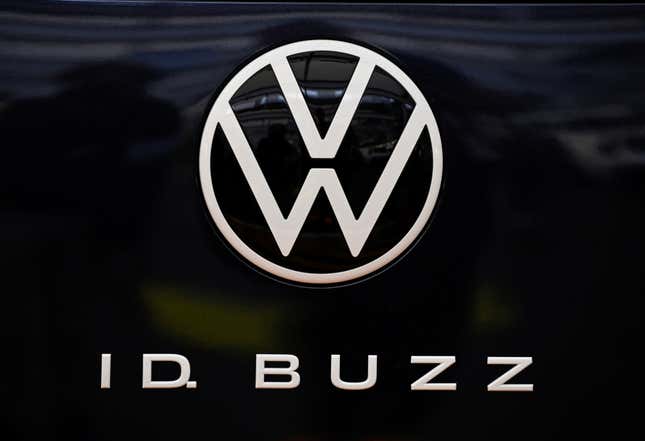 Volkswagen announced that it will begin testing its autonomous driving ID. Buzz on the streets of Austin, Texas this month, a little over a year after it was first tested in Europe.

Ten electric, self-driving vehicles will initially hit the road in Austin, though the testing program is slated to expand to at least four other US cities over the next three years.
"We are excited and ready to roll out our autonomous pilot and test fleet in Austin," said Katrin Lohmann, Volkswagen president of autonomous driving mobility and transport, in a statement. "We selected Austin as the first U.S. hub, as the city has a track record for embracing innovation and offers a conducive climate for the testing of autonomous vehicles."
Europe's largest carmaker partnered with software company Mobileye to develop the vehicles' autonomous driving technology. Their collaboration followed Volkswagen's decision in October to pull its backing for driverless startup Argo AI, which has since shut down.
Commercial launch of the self-driving ID. Buzz is set for 2026. Volkswagen said the cars are currently not being developed for ride-hailing purposes in the US, though its ride-sharing arm MOIA is developing a robo taxi fleet in Europe.
How to spot an ID. Buzz out for testing
The cars are recognizable by their boxy shape and yellow honeycomb design on the exterior. The driverless ID. Buzz is also rigged with cameras, radar, and lidar technology. All cars will include a human driver as testing rolls out.
GM and Alphabet have already launched driverless robo taxi services, but not without problems
Self-driving car company Cruise, in which GM has a majority stake, has tested its autonomous vehicles on public roads in states across the US, including Michigan, California, and New York. It currently operates a self-driving taxi service in San Francisco, Phoenix, and Austin.
So far, it's been a bumpy ride. US regulators opened an investigation into its robotaxis in December after reported incidents in which the cars braked unexpectedly, potentially stranding passengers and leading to near-collisions. Cruise also voluntarily recalled 300 vehicles in April following a collision with a city bus in San Francisco. The company averages about 1,000 rides a day in San Francisco, according to Bloomberg, and has a waitlist numbering in the tens of thousands.
Waymo has had some hiccups too. The company, an Alphabet subsidiary, currently operates a self-driving taxi service in San Francisco and Phoenix. One car killed a dog in San Francisco in June, raising concerns about expanding the service's operations. Its robo taxi fleet performs 10,000 trips each week, when counting rides in both San Francisco and Phoenix, according to a Bloomberg report. About 80,000 passengers are on its waitlist.
Both Waymo and Cruise are poised to receive permission to drive in all parts of San Francisco, 24/7, despite opposition from local officials due to safety concerns. An official decision from the California Public Utilities Commission will be announced July 13.
Related stories
🚗 Tesla's Autopilot mode is on trial in California
🐢 China is betting on slow but steady to win the self-driving car race