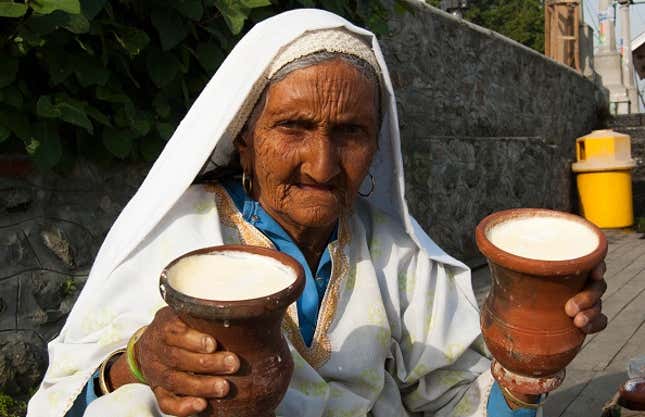 India, the world's largest milk producer, may increase its dairy product imports amid falling domestic production due to multiple reasons.
Marcus Samuelsson on the New York City restaurant scene
It is considering temporarily removing import duties on such items, Reuters reported, citing unnamed officials of the government-backed National Dairy Development Board.
In recent months, Delhi and its neighbouring areas have witnessed a shortage of butter. States such as Kerala, Tamil Nadu, and poll-bound Karnataka are facing a scarcity of milk.
Industry experts believe things are going to worsen. While government officials do not agree, they are taking the possible scarcity of dairy products seriously. In January, India's milk and cream imports reportedly jumped 1,024% over last year.
"...in the case of dairy products, especially fats, butter, and ghee, etc, the stocks are lower than the previous year...Imports will be one of the solutions to this...," animal husbandry and dairy secretary Rajesh Kumar Singh informed the media. "However, we will think of importing milk products only after checking the stocks of these products in entire country."

However, even the possibility of such imports may be politically fraught.

What's causing the shortage of dairy products in India?
The shortage of dairy products in India comes amid a decadal high in milk prices. They have risen by around 6.5% on average over the past year in India. The country's largest dairy brand, Amul, has raised prices by about 15% to $0.68 a litre.
A bunch of factors has caused this spike.
One, a large number of livestock has contracted the lumpy skin disease. Since being reported first in Odisha in September 2019, it has killed up to 155,366 cattle across the country. That leaves fewer cows to milk in affected areas.

A possible fodder shortage may also be causing the spike. Hot weather conditions have hit the wheat crop, leaving insufficient cattle feed.
Finally, recovery from the impact of covid-19 has been slow. Demand for milk had dried up during the pandemic lockdown in 2020. Prices of milk, cheese, butter, and skimmed milk powder had crashed. This forced dairy farmers to hold limited livestock or even exit the trade altogether.