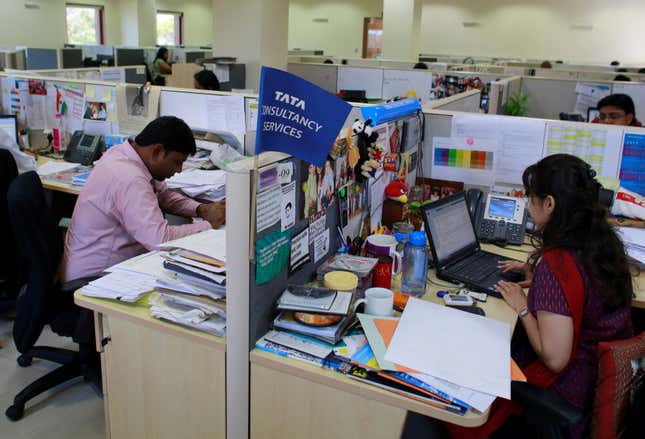 An end to Tata Consultancy Services' (TCS) work-from-home policy may be pushing its woman employees to quit.
Should you keep investing in Big Tech?
India's largest IT firm said that in the fiscal year that ended on March 31 (FY23), more women in comparison to men left the company with its return-to-office policy leading to a "reset of domestic arrangements."
Calling the trend "unusual," TCS chief human resources officer Milind Lakkad emphasized the importance of working from the office "to understand the company's culture and for better collaboration among workers."
"There might be other reasons, but intuitively, I would think working from home during the pandemic reset the domestic arrangements for some women, keeping them from returning to office even after everything normalized," Lakkad said in the company's annual report released last week.
A setback to gender diversity
In December 2022, a Hurun report named TCS the biggest employer of women among the 500 most valuable companies. At that time, close to 35% of the Mumbai-based firm's employee strength of 613,974 comprised women at 210,000.
Lakkad pointed out that till the financial year 2023, the attrition rate among women had been lower or similar to that of men at TCS. "The higher attrition among women in FY23 is a setback to our efforts to promote gender diversity but we are doubling down on it," he noted.

Without revealing the gender-based attrition rate, TCS has said it faced 20% attrition overall during the year.
The development at TCS has come at a time when the Indian IT sector is being criticized for a widening gender-based pay gap amid strong sexism. TCS, however, has clarified that it does not discriminate based on gender.