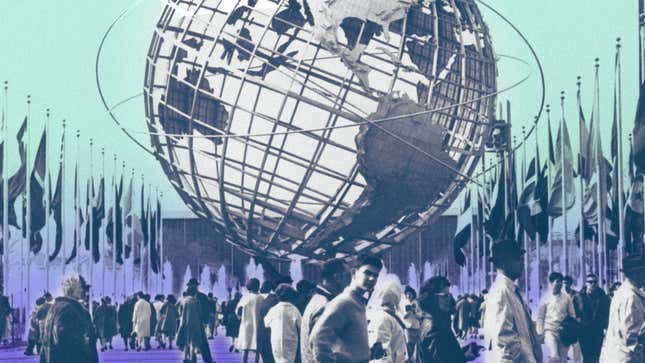 Once the grandest festival on Earth, World's Fairs provided a glimpse into inventors' newest creations, technologies, and human-contrived feats. The 1893 Chicago World's Fair alone debuted electric irons, sewing machines, and laundry machines, along with the Ferris Wheel and Thomas Edison's Kinetoscope, an early device for displaying motion pictures. So why do we no longer gather at massive exhibitions to show off our latest and greatest inventions? And what does the rise and fall of the World's Fair tell us about the way technology and society are changing? Read the full transcript here. (Presented by Deloitte)
Listen on: Apple Podcasts | Spotify | Google | Stitcher
---
Featuring
Scott Nover is a tech reporter at Quartz and the host of season 5 of the Quartz Obsession podcast. He is obsessed with TikTok, fantasy football, and The Real Housewives of Salt Lake City.
Ben Emons Part 2: The Fed, Apple shares
Cassie Werber is a senior reporter based in London. She is obsessed with birds of prey, power dynamics, and croissants.
---
Show notes
Highlights from the peerless 164-year-old World's Fair, the 2015 Milan Expo by Anne Quito
---
Credits
The Quartz Obsession is produced by Rachel Ward, with additional support from executive editor Susan Howson and platform strategist Shivank Taksali. Our theme music is by Taka Yasuzawa and Alex Suguira. This episode was recorded by Eric Wojahn at Solid Sound, in Ann Arbor, Michigan and Dax Liniere at Puzzle Factory Sound Studios in London.
---