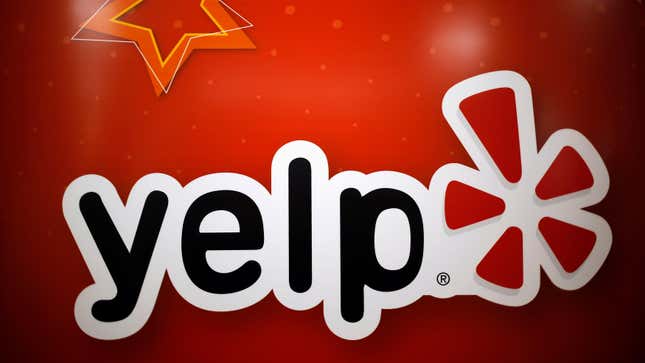 Since ChatGPT burst onto the scene late last year, using it and similar artificial intelligence tools to write essays and emails has become more common. Now Yelp, which publishes crowdsourced reviews of businesses, has incorporated so-called generative AI into its restaurant reviews.
Ben Emons Part 2: The Fed, Apple shares
When writing a review on Yelp, users now see topics—like "Food," "Service," and "Ambiance"—above the draft post that help them keep track of what they've covered and remind them what they may want to address. Once a topic is covered, it turns green with a checkmark.
For now, this AI writing guidance is only available for restaurants, but the company plans to expand it to more categories such as services, beauty, and health. "We know that sometimes you may develop writer's block when crafting reviews," Yelp said in a press release.
As AI assistance grows in popularity, it raises the question of what the world will look like if every digital service runs on large language models, which are trained on vast datasets to draft emails, presentations, and other content.

Yelp shows how AI is meant to "help more people to do less of the operational aspects of finding the information or trying to summarize it in their mind," so they can focus on the discovery, said Akhil Kuduvalli Ramesh, the company's VP of consumer product.
How Yelp is using large language models
Yelp has long used AI to power its services, including recommending the most popular dishes for each restaurant listing since at least 2018.
Lately, the company has trained its AI models on its own data and third-party sources to roll out not just review assistance but also features that help people search more efficiently. Yelp users can now see results beyond their search location without having to adjust it manually, as well as relevant snippets highlighted from reviews under each listing. More specific reviews and nuanced searches could also mean more usage of Yelp, which needs to compete with Google search.
For instance, when you search for "tennis courts," in addition to a list of parks and sports facilities, you'll see details like "There are tennis courts that you need to book in advance."
The new AI features aren't necessarily splashy, which leads to the question of how much the technology behind them will live quietly in the background, with users largely noticing a more efficient service. "Most people, when they use the app, they use the app at a very fast speed. So I don't necessarily think they'll sit back and go, 'Oh, which one is AI-powered?'" Kuduvalli said.
"[As] a product manager, personally, I wouldn't want them to wonder," he added. "I want the app to be as intuitive helpful and relevant as possible...and they should feel like it's a seamless, intuitive experience that just helps them."