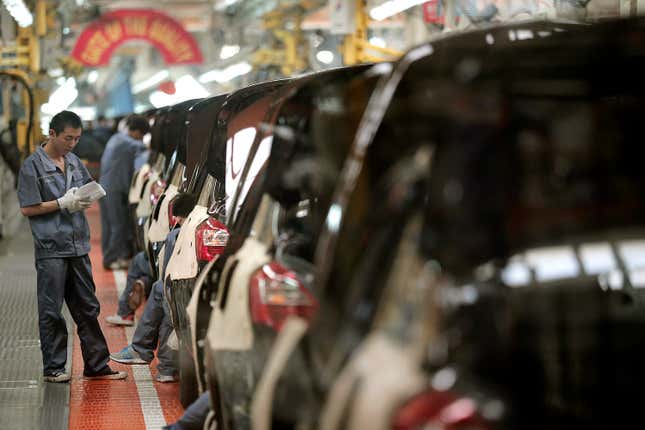 Here's something that might become a small piece of ammunition for a possibly crucial debate between Barack Obama and Mitt Romney on Oct. 3: reports on the manufacturing sectors in China and Japan Oct. 1 were consistent with other signs of economic softness in the region, while a report on US factories bounced back into expansionary territory.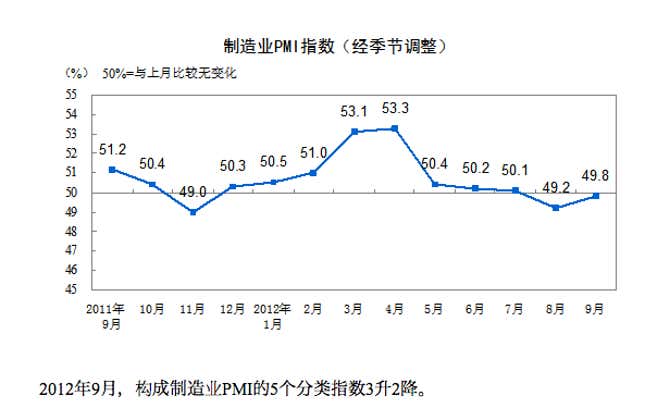 While up a bit from August, China's official survey of factory managers in September came in below the reading of 50 for a second month, suggesting economic contraction. It's worth noting that a parallel measure produced by the private sector, the HSBC China purchasing managers index, has been indicating contraction for 11 consecutive months. 
The Bank of Japan's closely watched Tankan survey, which gauges sentiment at large manufacturers, showed a worsening mood.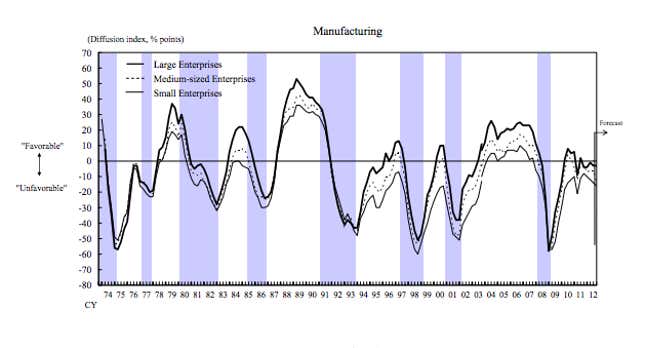 But the manufacturing report on the US bounced after three months of shrinkage, consistent with expansion in the world's largest economy.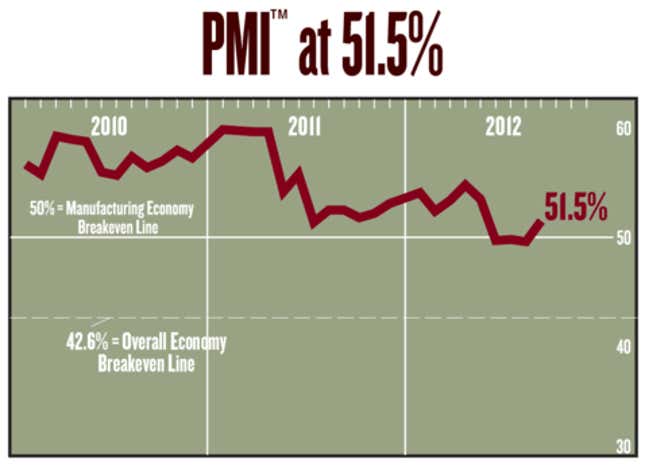 While roughly six million US manufacturing jobs evaporated between 1997 and 2010, factories have helped lead the US recovery from the worst of the recession. The loss of 15,000 US manufacturing jobs in August shows that the continued expansion of industry is far from assured. However, the fresh PMI report might also bode well for the next update on US employment, due out Oct. 5. The government rescue of the automotive industry has already helped Obama pile up a comfortable cushion in swing states such as Michigan that will be crucial for his bid to win re-election. If the Oct. 3 debate goes well for Obama and is followed by a solid jobs report, it could put further distance between the president and a struggling Romney. But if Obama doesn't sparkle and the jobs numbers don't either, Romney may still have a fighting chance.