The late "starchitect" Zaha Hadid should be a role model to many beyond the world of architecture—but her genius is often hidden in the dry and impenetrable language of architecture textbooks. The first solo female architect to receive her field's highest prize, Hadid punched through all sorts of glass ceilings and stereotypes.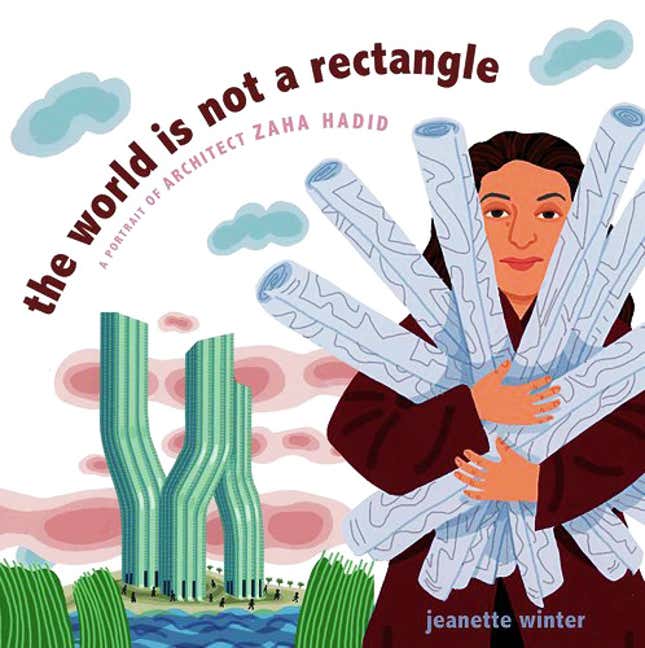 Years ago, photos of Hadid's dazzling, swoopy architecture instantly sparked the imagination of children's book author Jeanette Winter. She spent the next seven years creating a gorgeous book about the headstrong Pritzker Prize-winning architect. In "The World Is Not a Rectangle: A Portrait of Architect Zaha Hadid," the 78-year-old writer and illustrator depicts Hadid's upbringing in Iraq, her studies in London, and her travails as a boundary-breaking visionary. It is the first children's book about Hadid.
Winter fills the book with Hadid's eye-popping structures, including the Guangzhou Opera House in China, and the Signature Towers in UAE, as well as lesser known commissions such as the Messner Mountain Museum Corones in Italy, and the Bergisel Ski Jump in Austria. She says she was impressed that the interiors of Hadid's buildings were often just as exciting as the façade.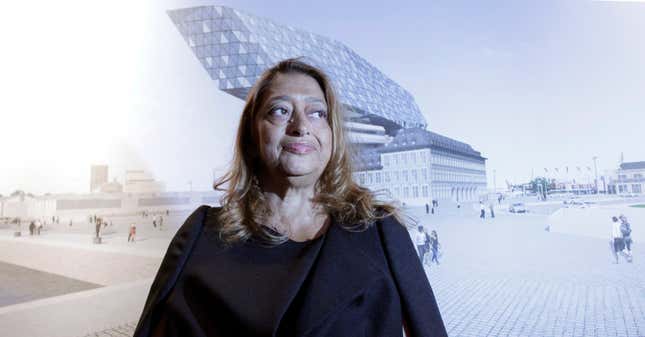 But researching Hadid turned out to be a challenge."It took me while to figure out how to present it to children in a really simple way without getting into the mechanics of architecture," Winter explains. "I read some architecture books, which was not very helpful. It was too much architecture-speak for me."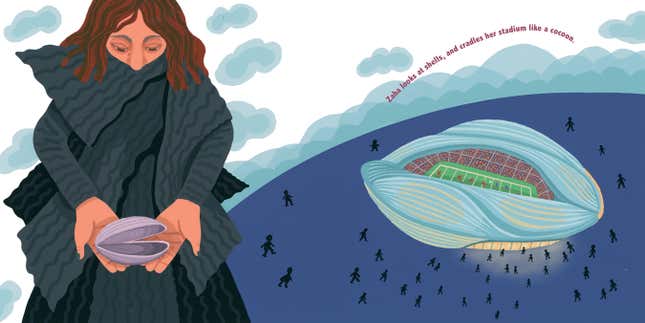 Ditching the bromidic jargon, she turned to YouTube, where she found recordings of Hadid's lectures and interviews. Hearing Hadid speak about her own work was "like opening a window," says Winter. The YouTube videos also gave Winter a sense of Hadid's candor and internal toughness, a trait that helped her thrive despite being hounded by prejudice and sexism throughout her career.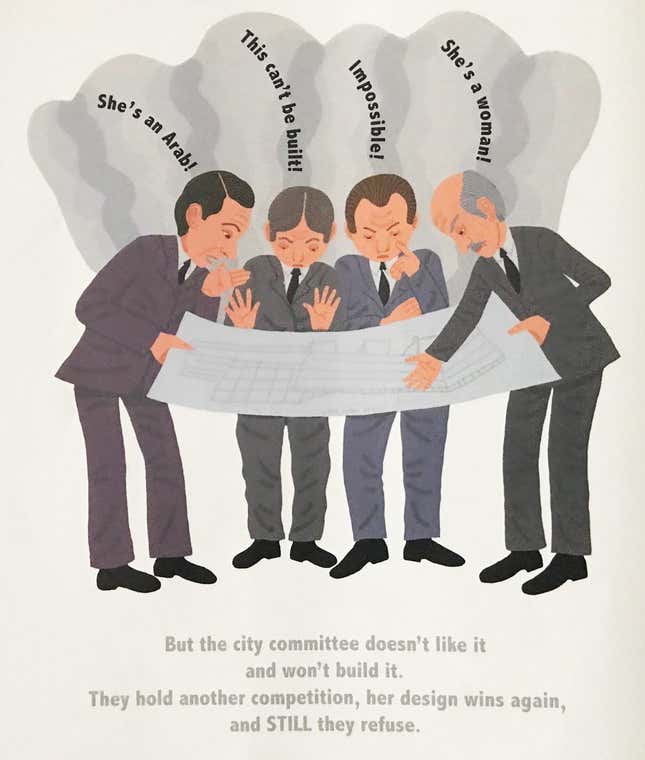 To illustrate, Winter depicts one of Hadid's heartaches: the Cardiff Bay Opera House debacle. After winning the international competition with a radical glass structure in 1994, squabbling politicians forced the Wales government to cancel Hadid's contract.
Winter says she also didn't try to make Hadid cuter for the 5-10 year olds who'll be reading the book. She did, however, depict Hadid in her favorite Issey Miyake and Yohji Yamamoto ensembles, and says the architect's taste for Japanese avant-garde fashion were part of Hadid's unique persona. "I did the best I could to make her the way she looks," explains Winter, who was appalled to read the many instances when Hadid's physical appearance framed articles about her work.
"I didn't think of flattering her and her looks are part of her," says Winter. "I don't think she was cute…I don't think she would appreciate that."
Winter says she hopes the book will reach children who "want to make things and hands of girls who think the odds are so overpowering." Adds Winter, "I'm writing for children with big dreams."