When angel investor Jason Calacanis wrote Elon Musk a check for the first Tesla Model S, he never thought he'd actually see the car.
"What happened was the company was going out of business and I was at dinner with him," Calacanis told technology roundup show This Week in Tech (TwiT) during a 2015 interview. The dinner took place in Los Angeles at a time "when all the trade pubs were saying 'hey, he's got two weeks or three weeks worth of payroll,'" Calacanis told TWiT:
So we're out at dinner just the two of us in LA, and I was like, well certainly there's some good news. And he's like, well, I blew up the second rocket. I said, what happens if you blow up the third rocket? He goes, SpaceX is done. I said, well, how are you doing personally? He was getting divorced from his first wife at that time and I said certainly there must be some good news. Tell me something good that's going on. And he took out his blackberry—that's how old it was—and he said, well, don't tell anybody, but here's the clay model of the Model S. And he showed me the clay model of the sedan. And I said wow, that's gorgeous, what do you think you can get it for? And he said, well don't tell anybody, but I think I can make this for 50 grand. So I went home and I wrote two checks for $50,000 and I put them in a FedEx envelope and I said, 'E: Looks like a great car. I'll take two.'
Calacanis made his first real money selling Weblogs, Inc., a blogging company he co-founded, to AOL for $25 million in 2005. Since then he has become a prominent Silicon Valley angel investor, most famously making an early bet on Uber. After he wrote the pair of checks to Musk following that dinner, Calacanis said he told his wife, "We're never going to see this, this is going to pay for, like, a couple days of payroll. Tesla's going out of business, but I have to support my friend."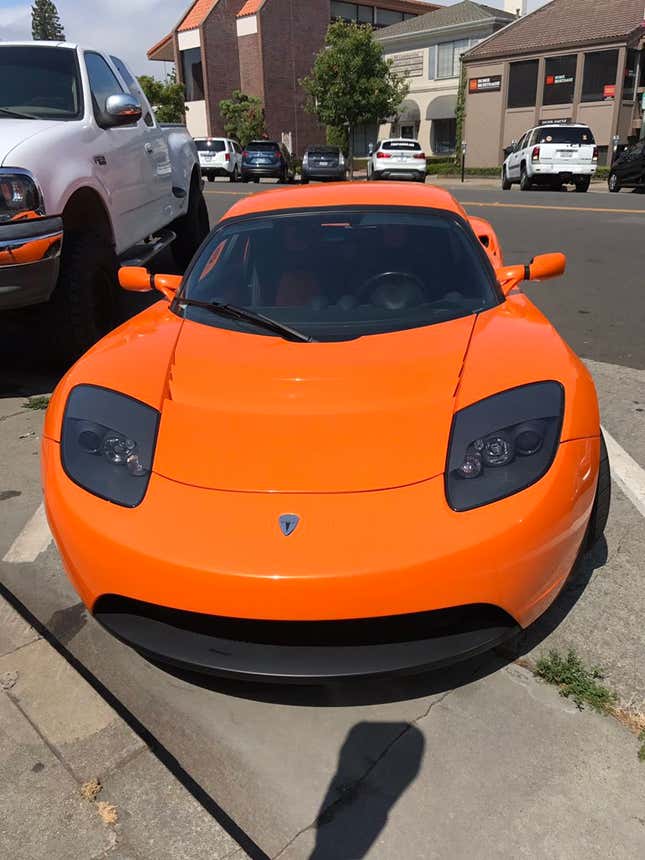 Two years later, his checks were cashed. "It said, congratulations, your serial number reservation is 00001 and 000073," Calacanis told TWiT. "I forwarded it to Elon and I was like, Elon, you don't have to give me the first one. And he goes, I want you to have it, you ordered it before anybody, you deserve it." The car arrived in 2012.
Calacanis told TWiT he's been offered $250,000 from a collector for the Tesla Model S, serial number 00001 and has thought of donating it to the Smithsonian or another museum. When Quartz followed up with Calacanis about his plans, he said, "If E wants the car he can have it, i might donate it to a museum at some point." He added that he has no. 16 of the Roadster, Tesla's battery-electric sports car, and is getting a "founder series of the Model 3" this week.