Prince fans: calibrate your purples.
The late pop star's estate has designated a murky shade of purple called "Love Symbol #2" as his official color. Working with color standards company Pantone, the exclusive color is inspired by the purple Yamaha piano which was intended to be the centerpiece of Prince's tour before he passed away suddenly last April.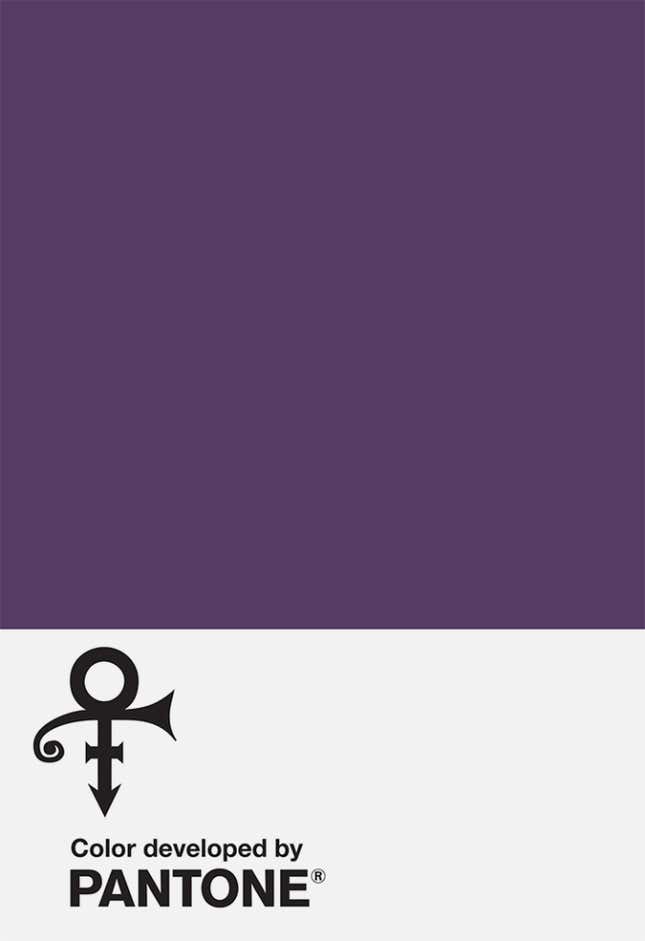 Like his trademark glyph called Love Symbol #1—a mash-up of the Mars-male and Venus-female astrological symbols—the new color is meant to brand his work moving forward. Pantone Color Institute's Laurie Pressman explains that using one color across all media "enables Prince's unique purple shade to be consistently replicated and maintain the same iconic status as the man himself." The purple graphics on Prince's official website, and on the website of his mythic creative sanctuary Paisley Park, have already been adjusted to Love Symbol #2.
Though Prince has cited several color in his hit songs—little red Corvette, raspberry beret, blue light, white mansion, pink cashmere—he had a particular obsession with purple, culminating in his 1984 hit album (and movie) Purple Rain. As he explained in an interview around the time Purple Rain was released, he believed that purple was the color of the Apocalypse:
When there's blood in the sky: red and blue equals purple… purple rain pertains to the end of the world and being with the one you love and letting your faith/god guide you through the purple rain.
But of all the shades of purple the flamboyant singer has flashed during his career, why this rather somber purple?
In an interview with AP last year, Yamaha's vice president Chris Gero explained that the precise shade of the Yamaha piano was meant to match a couch in Paisley Park.
"The color purple was specifically chosen by him to match an item in his house, which was actually made of several different colors of purple that made one specific color of purple," explained Gero, noting that they resorted to using automotive paint when they couldn't find the exact shade of acrylic paint. Pantone created Love Symbol #2 by color matching paint samples of the piano sent by the estate. Pressman clarifies that the piano's color looks brighter in press photos because of the lighting.
It's not the first time Pantone has created a custom color for a person. Color-sophisticates like Jay-Z (Jay Z Blue), real estate company CEO Sherry Chris (Sherry Chris Pink - SC 2011), and the late British fashion designer Richard Nicoll (Nicoll Blue) all have Pantone-formulated colors in their name.