Google Earth and Google Street View allow the curious to take a virtual walk into the middle of Piazza San Marco in Venice, the Grand Canyon or the street with that apartment you're thinking of renting. Now you can also poke your virtual head inside other people's houses.
In April, Google launched "This is Home" a curation of interactive virtual tours of indigenous and traditional dwellings around the world. Originally showcasing just five homes, this week they added more than a dozen, bringing the collection up to 22 worldwide.
Most are examples of traditional homes in the various regions, left empty, allowing the viewer to explore the objects and designs that make up each individual's living space: A bright-pink, bench-filled home of a Nepalese sherpa, filled with family photos, or a cavernous stone house in Santorini, Greece.
But some, like the Bedoin tent belonging to Nasser Awwad Nasser Al Zalabiyah in the Jordanian desert, also show inhabitants, offering an intimate glimpse of a family's domestic life. The results might seem uncomfortably voyeuristic at first, but the ability to bring viewers so close to someone's everyday rituals from thousands of miles away is still astounding.
A few examples:
The Home of Kancha Sherpa, in Namche Bazaar, Nepal.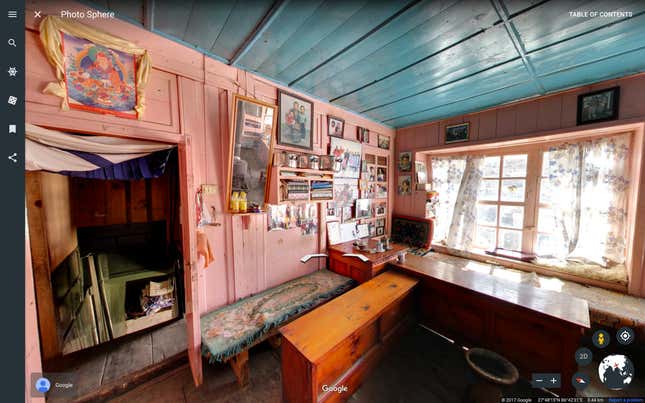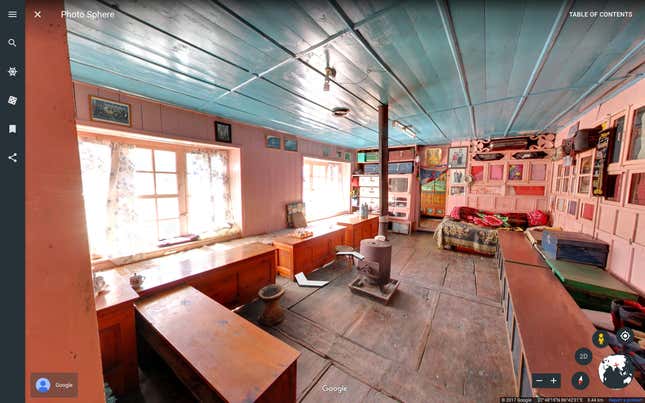 The home of Madame Kokoly in Lamboara, Madagascar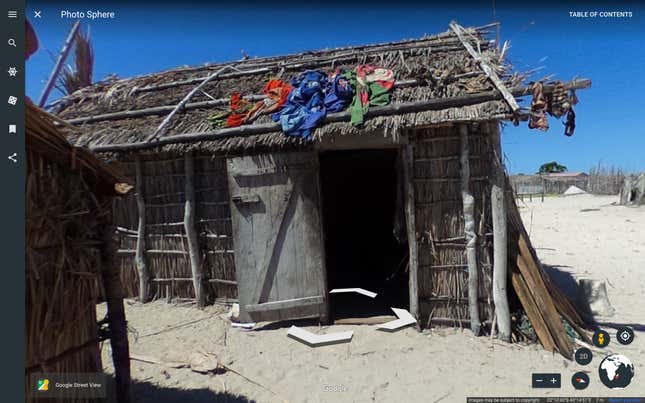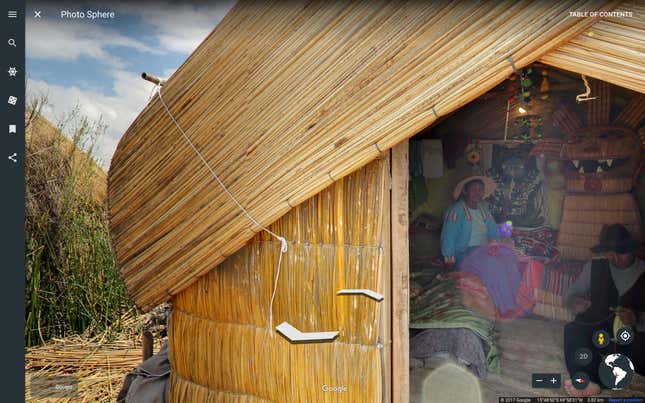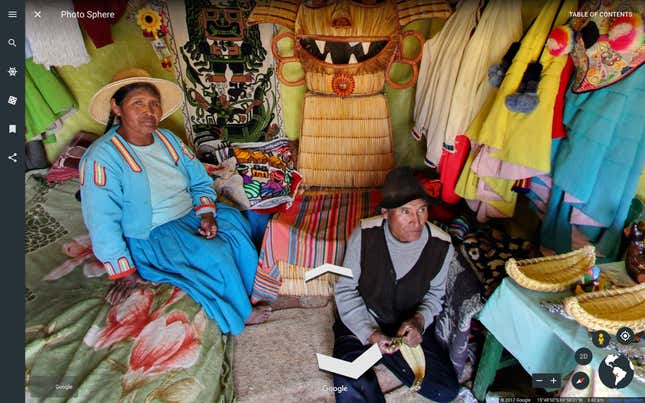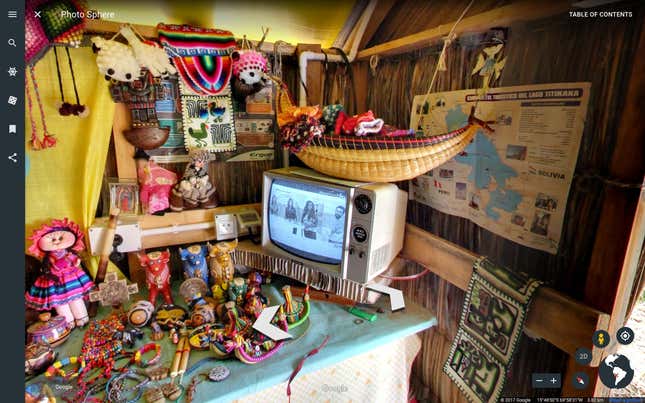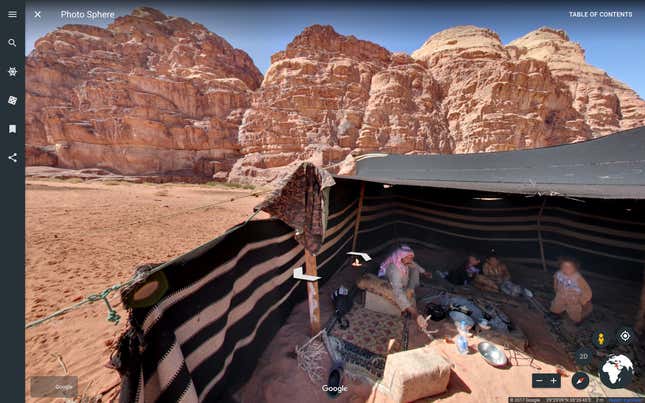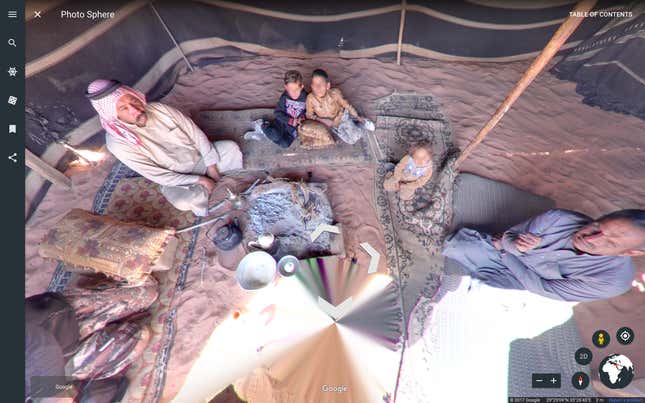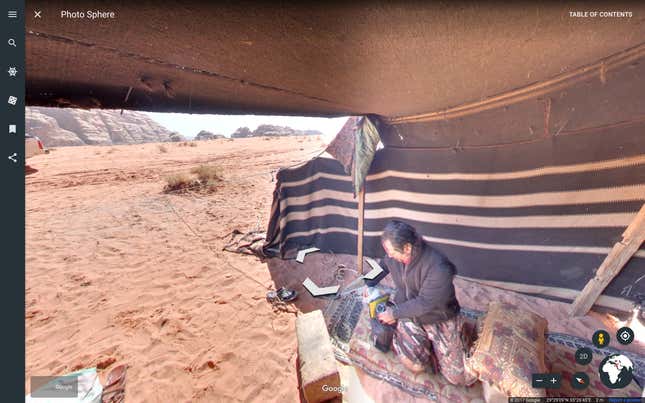 The home of Voula Didoni in Oia, Santorini Island, Greece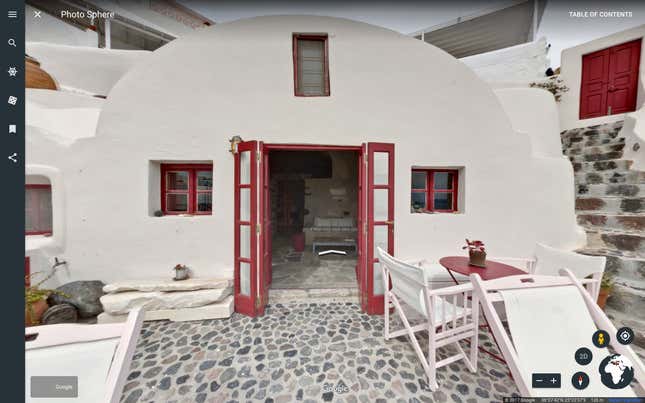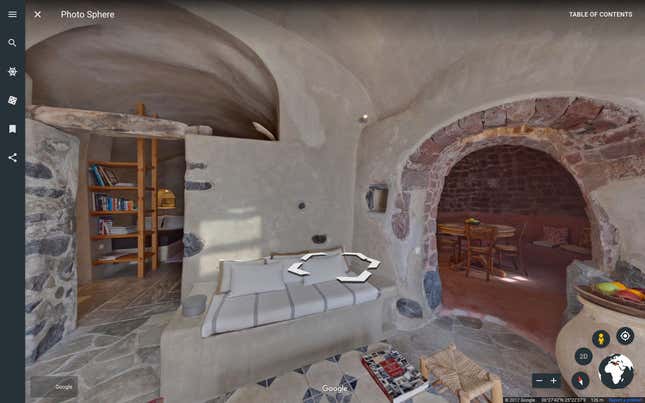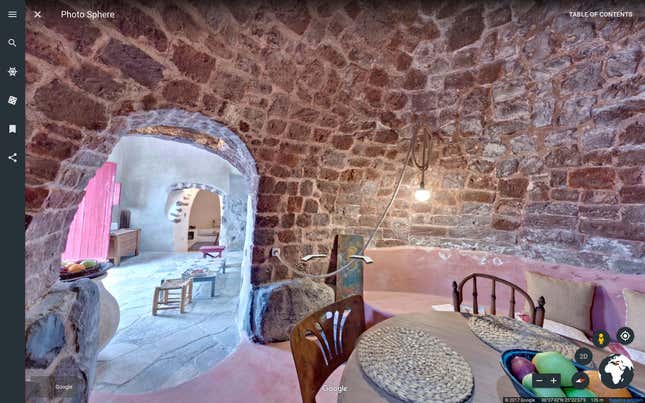 The home of Malene Egede in Igaliku, Greenland