A powerful typhoon battered Hong Kong today (Aug. 23), leading to hundreds of flight cancellations and the shutdown of its stock market. As the storm strengthened, the Hong Kong Observatory issued a No. 10 hurricane signal—its strongest—the first time it's done so in five years.
Typhoon Hato, which in Japanese means pigeon, brought strong gusts reaching more than 120 kilometers (75 miles) per hour, flooding streets, uprooting trees, and damaging buildings. There were reports of 34 injuries in Hong Kong. In Macau, where Hato traveled to next, there were reports of three deaths and two missing people (link in Chinese) as well as power outages.
In the residential estate Heng Fa Chuen on the eastern coastal area of Hong Kong Island, waves reached as high as 8 meters (26 feet), crashing into the windows (link in Chinese) of apartments on the lower floors. Up to 100 cars in the underground garage were also submerged.
Strong winds also caused construction equipment to crash into Chatham Gate, smashing windows in the residential estate on the Kowloon peninsula.
While the observatory cautioned people to stay indoors, not all heeded its warnings. Here are more photos and videos of the city as Hato passed by: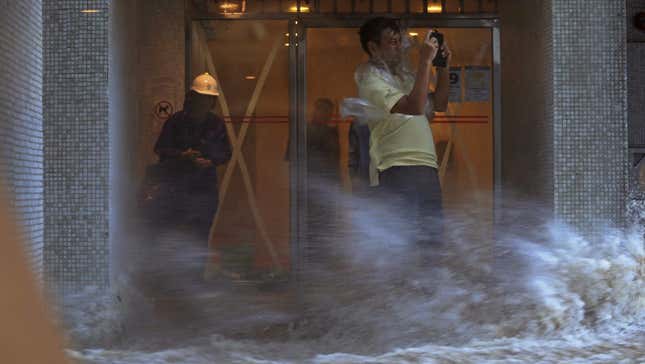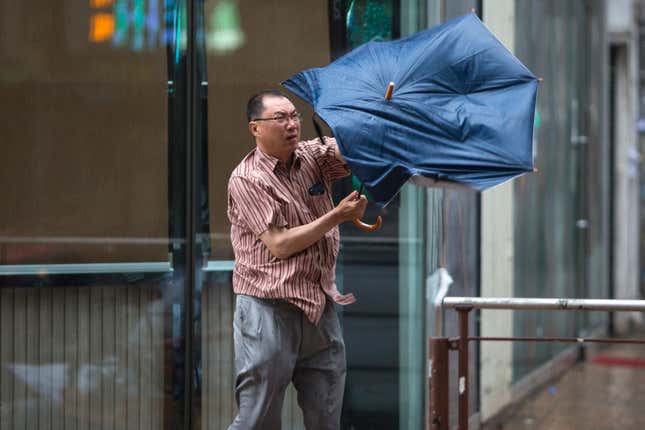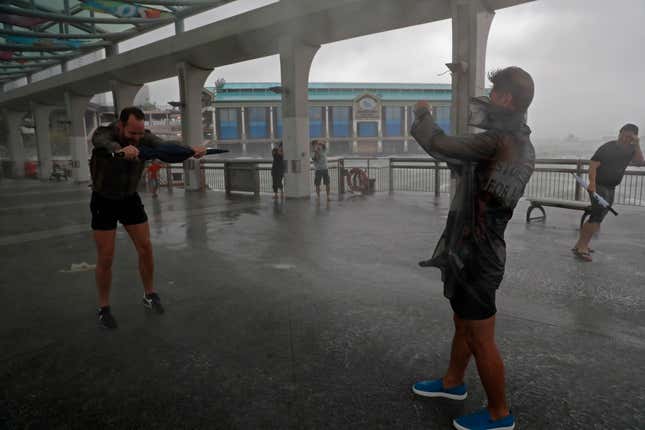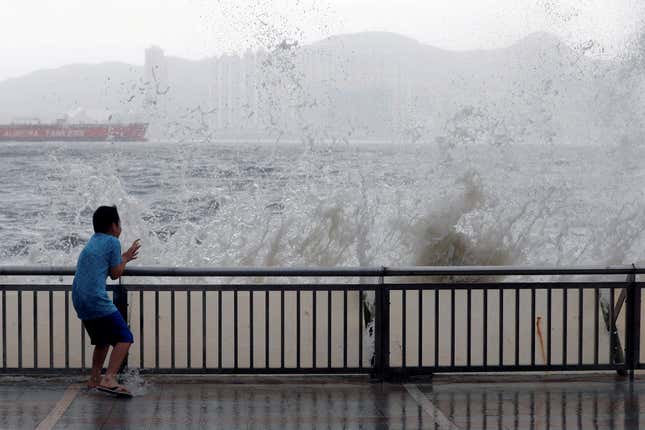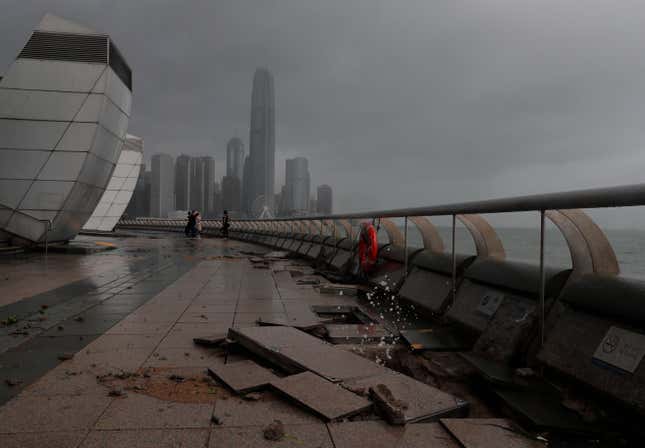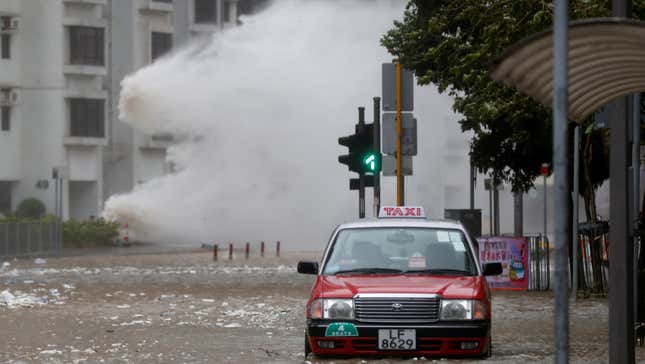 Amid all the flooding, some residents found kayaking to be an effective way to get around, since buses and ferries weren't running during the storm.
Downgraded to signal No. 8 around 2pm local time, Hato is weakening gradually as it moves northwest toward cities in China's Pearl River Delta.