The next iPhone has not been released, announced, or even teased by Apple yet, but that hasn't stopped anyone—Quartz included—from obsessing over what it will look like and what it'll be able to do. And thanks to slip-ups on Apple's end, rumors from suppliers, and plain old-fashioned reporting, we have a decent idea of what the next iPhone will be—and accessory manufacturers seem to have jumped at the news.
Even though there are currently no new phones out to buy, it hasn't stopped multiple companies from announcing new products for the forthcoming iPhone, basing their designs on the leaks and rumors to date. And the reason why they're jumping the gun is clear: the market for smartphone accessories is huge, with analysts expecting it to top $100 billion by 2022.
A few companies that make cases for smartphones have reached out to Quartz—asking for their products to remain under embargo until the as-of-yet unannounced Apple event for the next iPhone takes place—saying that they will be launching cases for the new phones. The cases have appeared to match leaked mock-ups of the next iPhone, which appears to be shorter than the iPhone 7 Plus, and has its dual cameras aligned vertically instead of horizontally. When asked whether they had actual specifications from Apple about the next phone's designs, one company said they were basing their cases off of rumors, and could make any adjustments to the actual cases they ship within a few weeks of Apple's announcement—around as long as Apple takes to get its iPhones in-store after the launch.
One company has taken things even further. RAVPower, a company that makes chargers and power-packs for smartphones, announced that it's releasing a wireless charging pad that will work with Android phones and "next-gen Apple" phones. Apple has given no information about its next iPhones, and it declined to comment on its plans for future phones, but there is some basis for RAVPower's pre-emptive strike: Apple joined an association of companies that promote wireless charging, called the Wireless Power Consortium, in February, which includes companies like Samsung and LG, which offer wireless charging for their smartphones.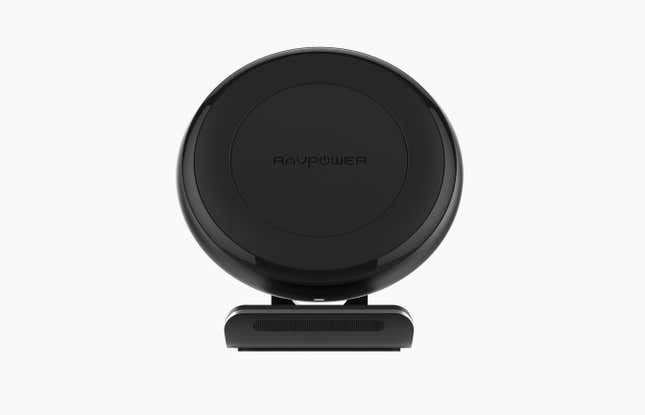 RAVPower's general manager, Allen Fung, told Quartz over email that the company isn't just making a blind bet. "Our sources tell us the next iPhones have special technology for wireless charging that we have in this charger," he said. "Our wireless charger will wirelessly charge the next iPhones at full speed, as well as being able to charge other mobile devices wirelessly."
Whether the next iPhone is the shape that manufacturers expect it to be, or have the functionality they have heard it will have, is still unknown. Apple has historically announced its iPhones in early September, so it's likely we'll know soon how right or wrong these bets are.