In the end, Conor McGregor didn't brawl. He didn't wrestle. He didn't cheat. He came out and boxed with Floyd Mayweather, one of the best to ever do it.
And for much of the fight yesterday in Las Vegas, which ended with a victory for Mayweather by technical knockout in the 10th round, McGregor did amazingly well. Much better than almost anyone predicted. In the end, he had his Rocky moment and, even though the novice convincingly lost, McGregor came out bigger from the fight, even in defeat. He was the B side of this card, meaning that Mayweather was the star attraction. McGregor will never be the B side again.
The first sign that McGregor might just be able to pull off an upset that his many fans were so desperately betting on happened just moments after the fight started, early in the first round. In one of the exchanges, the Irishman landed a counter right uppercut to Mayweather, a punch that few men have ever hit him with. See the shot in slow motion:
Mayweather's whole style is based on the counter, where he responds to other's efforts and attacks the empty spaces created. For him to be caught flush with one of those was an alarm bell—McGregor really came to box.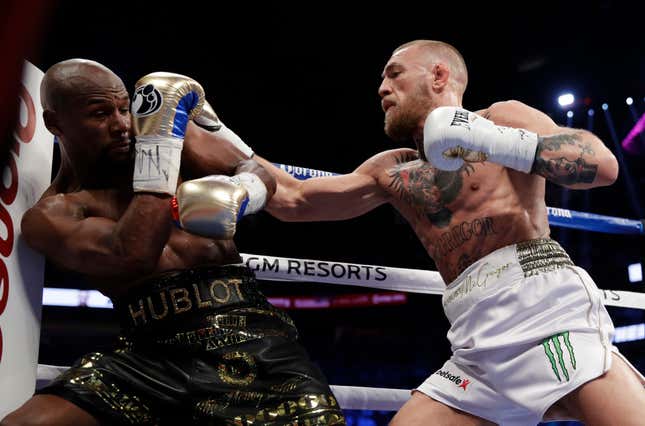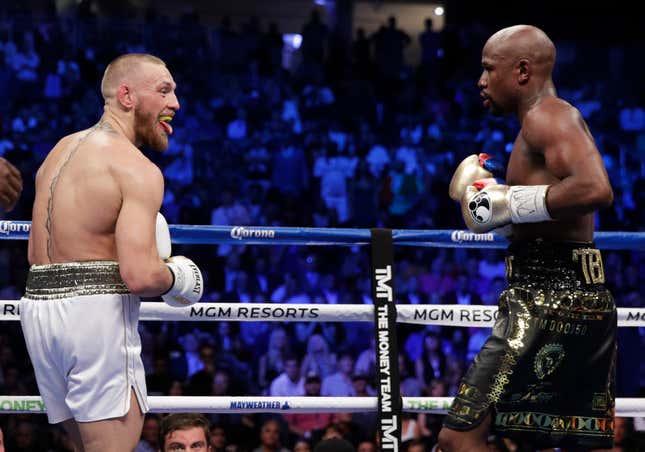 After McGregor's excellent first three rounds (in which Mayweather had also established that McGregor wasn't going to be able to seriously hurt him with his punches), Mayweather switched his style and the fight changed dramatically. He started to keep his hands up and come forward. "I turned him into a Mexican tonight," McGregor said, smiling, after the fight. "He fought like a Mexican." (Nothing racist about this. What he meant was that Mayweather fought aggressively with no fear, taking a punch to give a punch, like Mexican boxers are reputed to do.)
By the ninth round, McGregor was exhausted and eating shots.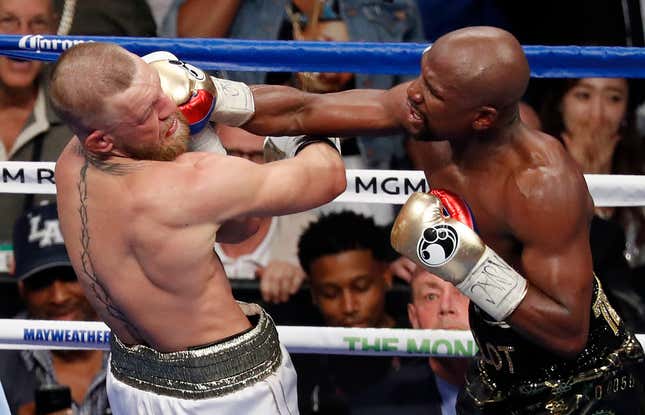 In the end, it was the intensity and duration of a boxing match that really got to McGregor. Mayweather had 39 fights under his belt by the time that McGregor decided to put down his wrench, give up plumbing, and turn to mixed-martial arts in 2013. That experience really showed as the fatigue set in.
In the 10th, it was over.