It's official.
After a few days of speculation, Apple sent out official invites today for a "special event" on Sept. 12, 2017. This is the first event that will be held on Apple's new campus, at its theater named after its late CEO, Steve Jobs.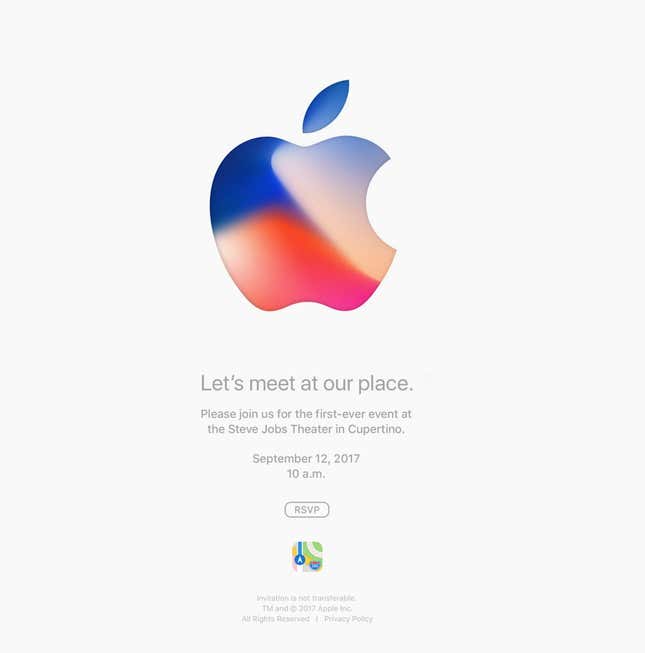 The company's invite is as to-the-point as ever, revealing nothing about what the event will entail, but the September event is traditionally when Apple unveils its newest iPhone, and occasionally, some other gadgets. Speculation about the new device has been rampant, but it's likely it will have a much larger screen in a smaller body, and wireless charging. We'll likely also hear more about its forthcoming HomePod speaker, and reports suggest there could be updates to the Apple Watch and Apple TV at this event.
Whatever is announced, Quartz will be in attendance to cover it live.