At Europe's largest mobile-technology conference yesterday, Chinese drone maker DJI announced updated versions of two of its most popular drones. First, it unveiled a new version of the Phantom 4, called the Phantom 4 Pro Obsidian—essentially the same as the regular Phantom 4 Pro drone, but with a black coat of paint and a new gimbal.
DJI's other announcement was far more exciting. It announced a new version of its Mavic Pro drone, called the Mavic Pro Platinum. The Mavic was hailed by many reviewers last year as being an exceedingly capable drone that folded down into a tiny package. But like every other drone on the market, its battery life left something to be desired, and it was exceedingly loud.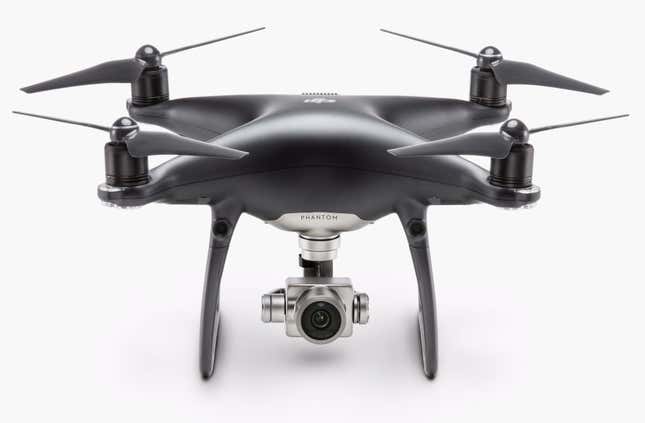 The Mavic Pro Platinum attempts to solve both of those problems. It has a battery life of 30 minutes, one of the longest battery lives of any consumer drone. DJI also claims that the Platinum is 60% quieter than the original Mavic Pro. According to the company, the longer flight time and quieter flying is the result of new electronic speed controllers—the circuits that control each motor's speed—and a new propellor design, which can also be used on the existing Mavic Pro.
The new Mavic and Phantom drones cost $1,099 and $1,499 respectively, and will ship in September. And these updates mean the new Mavic Pro might be the first drone you can fly around other people and not annoy the hell out of them.