If you've bet big on Netflix shares this year, you have made a lot of money.
The stock has nearly tripled in 2013, rising 184% at last glance. That made it the fastest riser in the S&P 500 index, which itself is up a healthy 19% year-to-date.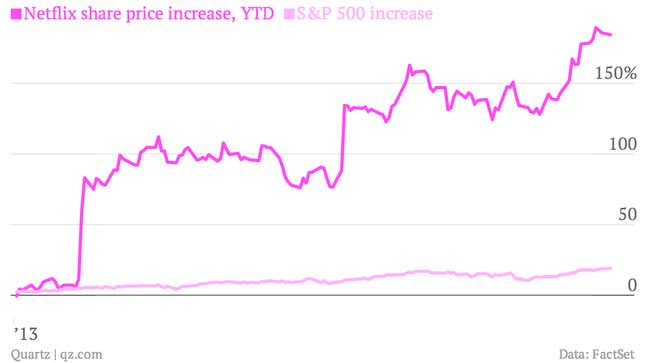 And you know what's been driving the stock higher? Real results. Netflix shares have jumped with every quarterly report this year. And the next one is due after the end of US trading today.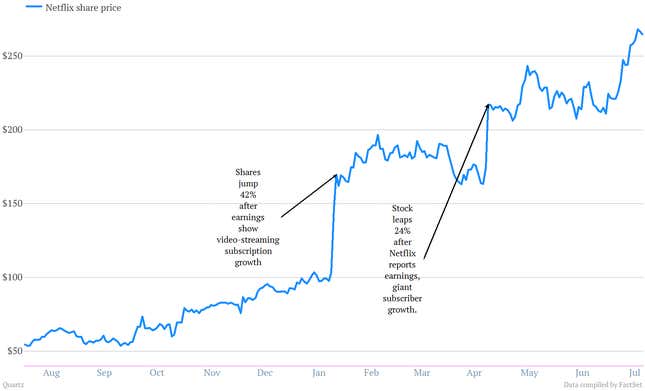 Those reports have detailed how subscriptions to Netflix streaming services has been surging. That key metric jumped by more than 3 million subscribers—counting both international and domestic—during the first quarter.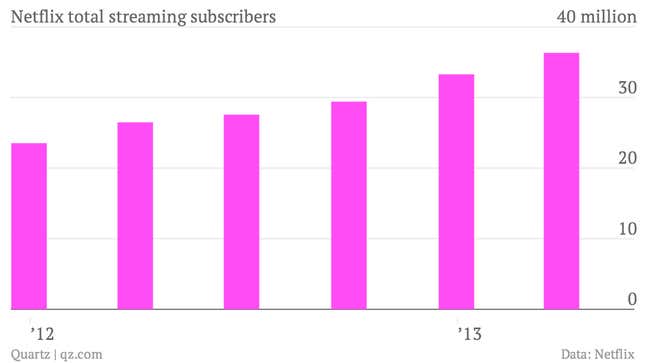 But here's what's not surging: profits.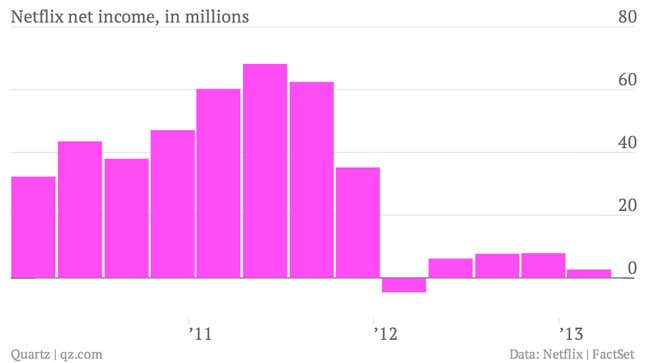 And that disconnect between actual earnings and the rise in the share price has given Netflix one of the most inflated valuations in the S&P 500. The stock is currently valued at more than 630 times its earnings over the last 12 months. The S&P 500 is about has a price-to-earnings multiple of about 16, which is considered more or less fully valued. In short, buyers beware. Netflix shares are running on animal spirits.
So when sentiment changes, watch out. Any investors who lived through Netflix's Qwikster debacle could tell you all about it.