Hardware took center stage today at Apple's September event, but software is still behind much of the magic. Here are five major software updates to look out for this fall.
iOS 11 supports augmented reality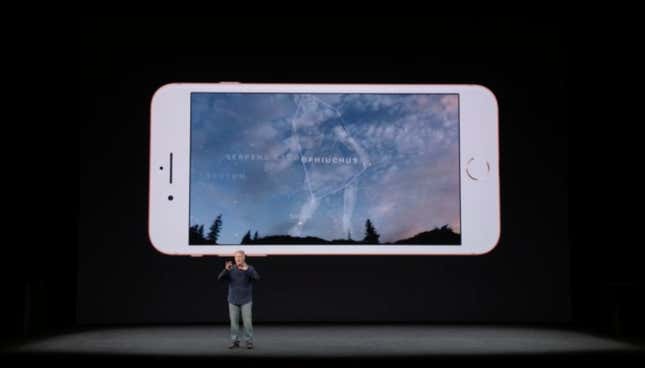 During its developer conference in June of this year, Apple launched an AR Kit for developers hoping to build augmented-reality experiences for iOS devices, and received an overwhelmingly positive response. Developers have since created apps that, for example, overlay a map of constellations on the sky as you stargaze, let users try out different furniture options in an empty apartment, or allow people to visualize sounds moving through space. All of these experiences will soon be available to consumers with iOS 11.
iOS 11's camera has new differential lighting changes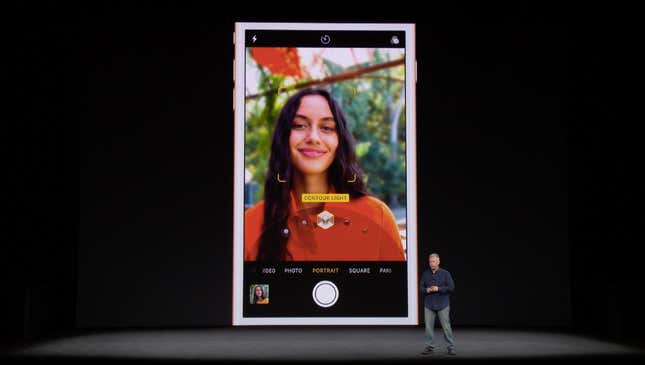 All iOS 11 devices will include a new Portrait mode that uses machine learning to isolate the subject's face from its background. This differentiation allows for targeted lighting changes. In other words, photography enthusiasts will be able to dim the background lighting or brighten a subject's face without affecting the photograph's other elements.
WatchOS 4 monitors your heartbeat for irregularities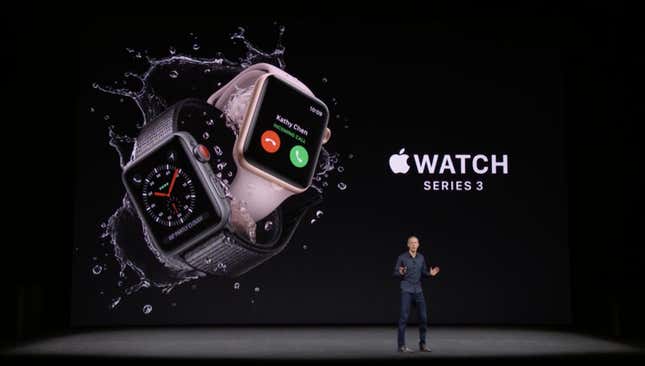 The fourth iteration of WatchOS is focused on health-tracking more than ever. Based on discovered use cases, the watch will now notify a user when it detects any elevated heart rate recorded while said user doesn't appear to be active. Deviations from regular heartbeat rhythms will also be incorporated in a new research initiative—the Apple Heart Study—being conducted in partnership with Stanford Medicine and the US Food & Drug Administration to address atrial fibrillation, an irregular heart condition that affects more than 200,000 US patients a year.
iPhone X uses your face to unlock its screen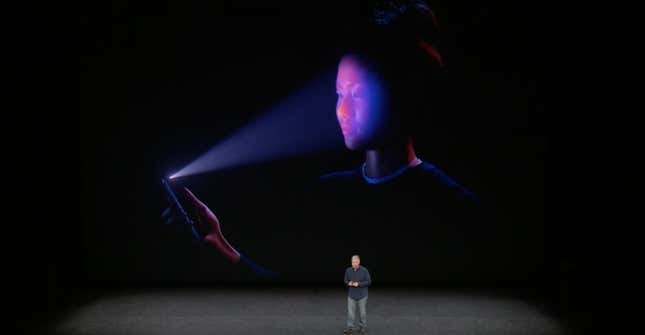 Alongisde the iPhone X's true depth camera face-scanning features, Apple has introduced FaceID, a 3D facial scanning technology that can be used to unlock your phone. The new feature is supposedly 20 times more secure than the iPhone's previous fingerprint-based TouchID, according to Apple, and simplifies the user experience for unlocking the screen to an upward swipe. FaceID will also replace TouchID for verifying app purchases and using ApplePay.
iPhone X lets you create emoji animations of your facial reactions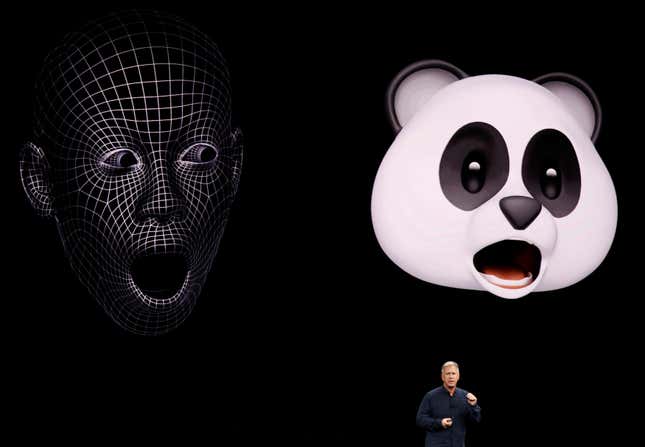 The true depth camera will also give users the power to create "animoji," or 3d emoji animations of their facial expressions. Animoji will be integrated directly within the iOS 11 Messages app, so you can record and send a digitally rendered fox, panda, or even poop as your message ambassador.