If your dream is to own the home of a business tycoon—and you have $22 million or more to spend—a rare opportunity has presented itself: The estate of David Rockefeller is on the market.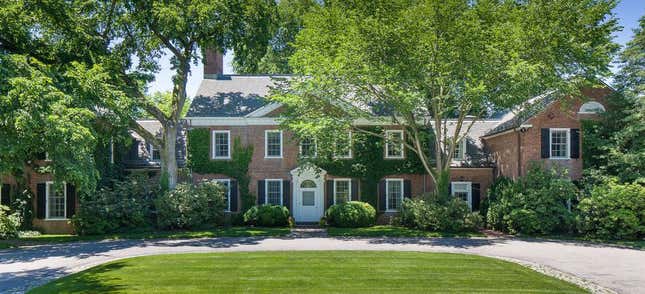 Rockefeller was the last surviving grandson of oil magnate John D. Rockefeller, before his death in March at 101. The former chairman and CEO of Chase Manhattan Bank (now part of JPMorgan), he lived in a stately manor on 75 acres near Kykuit, the grand home his grandfather built, in Westchester County, about 40 minutes north of New York City.
The house, called Hudson Pines, was built in 1938 and is as large and as luxurious as you might expect. The listing by Houlihan Lawrence promises 11 bedrooms and 12.5 bathrooms on 11,343 square feet, with formal gardens and a heated pool. There also are stables for six horses, a carriage house, and a three-bedroom gatehouse. Rockefeller's collection of 130,000 beetle specimens, currently stored at the home, won't be included in the sale (they're going to Harvard).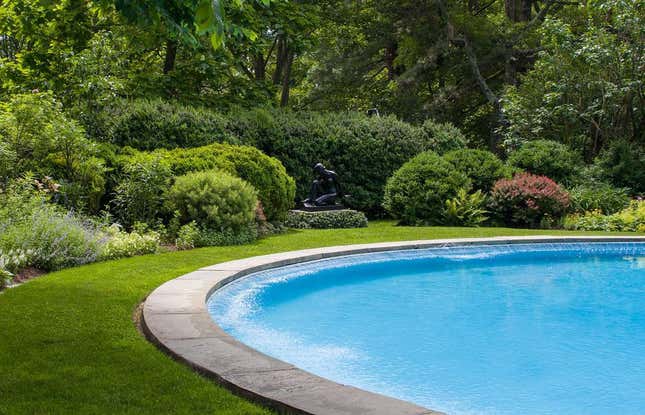 Yet despite its grandeur, the estate is relatively modest compared to newer and larger properties that have recently gone on the market—like this $250 million monstrosity in Los Angeles, with its bowling alley and helipad, or the 109-room, 44,000-square-foot former home of boxer Evander Holyfield, with its 135-seat home theater, outside Atlanta.
Since Rockefeller's home can't compete with the bells-and-whistles of modern mansions, its brokers are stressing its history. The listing includes a lengthy biography of Rockefeller himself, complete with a quote of praise from former US president Bill Clinton.
In a world where a home can have almost any amenity its owner can dream up (and afford), a rich and distinguished history may be the rarest of luxury items.