Thirty miles north of New York City is a reminder even that even the mightiest American businessmen can be humbled by the US government.
Kykuit, the estate of John D. Rockefeller, is perched high on a hill, with commanding views of the Hudson River. Construction on Kykuit—derived from the Dutch work for lookout—began in 1905, at the height of Rockefeller's influence, and before the 1911 Supreme Court ruling that led to the break up of Standard Oil, the source of his immense fortune.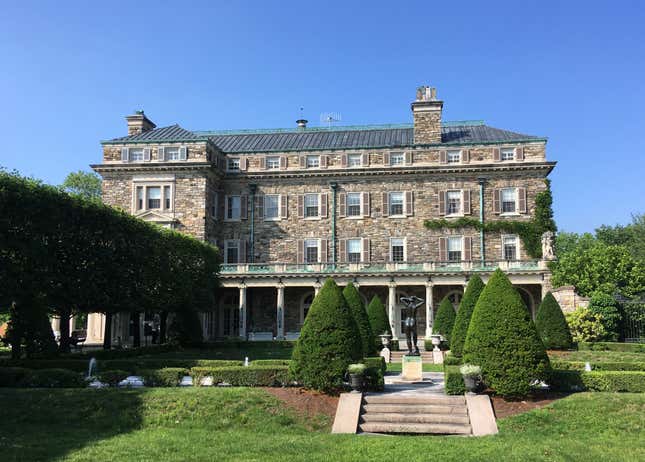 Rockefeller's wealth continued to swell—at his death in 1937, he was worth the equivalent of roughly $340 billion in today's dollars—but Standard Oil was broken into 34 separate companies, and he never again had the same power. He spent the last decades of his life at Kykuit as a pioneering philanthropist, systematically giving his money away.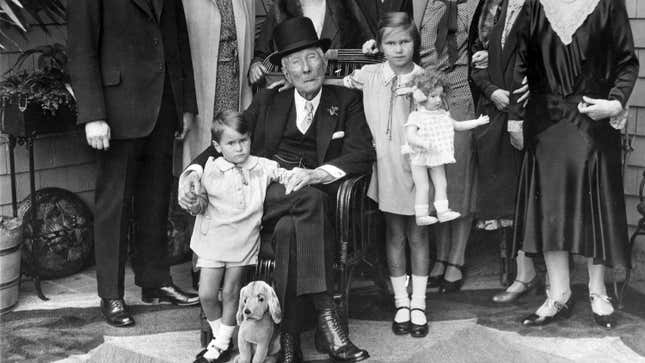 I toured Kykuit last weekend with my family, and amid its elegant rooms and spectacular collection of modern sculpture (amassed by his grandson Nelson), it was hard not to draw parallels between Rockefeller and Jeff Bezos, a modern American tycoon of similar ambition and avarice.
Bezos, like Rockefeller, appears determined to exert influence and control over ever-increasing swaths of the US economy. Just as Rockefeller started with oil, and expanded his influence over railroads and steel, Bezos has grown Amazon from an online bookstore to an online general retailer to a force in cloud computing and entertainment. With Amazon's planned $13.7 billion purchase of Whole Foods announced last week, Bezos has signaled his intention to barrel through the grocery industry, a $600 billion segment of the economy that's been stubbornly resistant to change.
Amazon isn't yet a monopoly on the scale of Standard Oil, which at one point controlled 90% of US oil refining. But massive tech companies like Amazon and Alphabet (née Google) have a similar impact (paywall), warping the US economy by swallowing up competitors, choking off access to their platforms, and fueling income inequality. Their immense size and the concentrations of wealth they produce is making policymakers nervous, and a backlash of some form may be brewing. Calls for regulators to check the power of the new tech giants are beginning to grow louder.
Something similar happened to Microsoft, which was the undisputed king of the tech world when it was sued by the US Justice Department in 1998 for antitrust violations. The company, accused of unfairly bundling its web browser with Windows software, eventually signed a consent decree in 2002, sparing it from the fate of Standard Oil, but the bruising fight left the company hobbled and unable to aggressively respond to the rise of Google and Facebook.
After his tangles with the government, Microsoft founder Bill Gates stepped back from his leadership role and, like Rockefeller, began to turn his attention to philanthropy.
Bezos is just 53, and Amazon is still in its ascent. The true impact of the Whole Foods purchase—and how it connects with Amazon's plans for drone delivery and AI-enabled ordering—may not be realized for years, or decades. But the trajectory seems clear: The company is growing so big, so fast, that a clash with the government is inevitable. Once that happens, Bezos too may want a gracious estate from which he can give away his billions.