As London grapples with a public-housing crisis, the Royal Institute of British Architects (RIBA) is awarding its highest honor to an American architect who has dedicated his career to creating inspired living environments for the masses. Born in Utica, New York, Neave Brown created landmark social-housing complexes including the 520-apartment Alexandra & Ainsworth Estate, the Dunboyne Estate, and the Fleet Road Terrace Housing in London, where he lives today.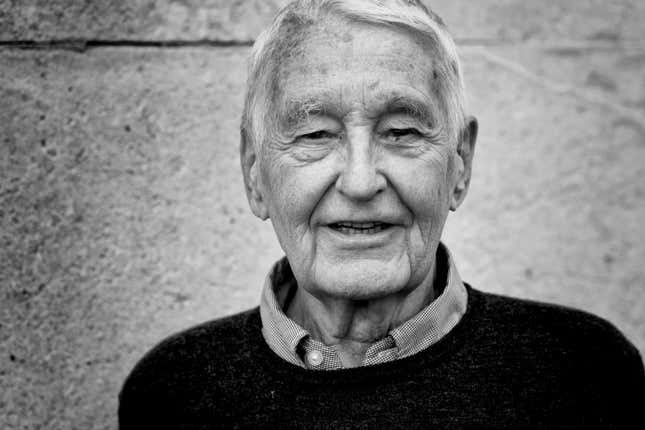 RIBA has bestowed the Royal Gold Medal to "starchitects" like Zaha Hadid, Frank Gehry, Rem Koolhaas, I.M. Pei, and it's rare for the 180-year old institute to celebrate a practitioner focused on public architecture. The medal is given to "a person or group of people who have had a significant influence on the advancement of architecture," its winner personally approved by Queen Elizabeth.
Brown's "pioneering ideas firmly placed the community at the heart of each of his developments, giving residents shared gardens, their own front door, innovative flexible living spaces and private outside space for every home," said RIBA president Ben Derbyshire, the selection committee chair, who will present the medal during an Oct. 2 ceremony in London. "We need to build 300,000 new homes per year for the foreseeable future to tackle this crisis: a radical program of mass council homes, inspired by Neave Brown's work, must be part of the solution."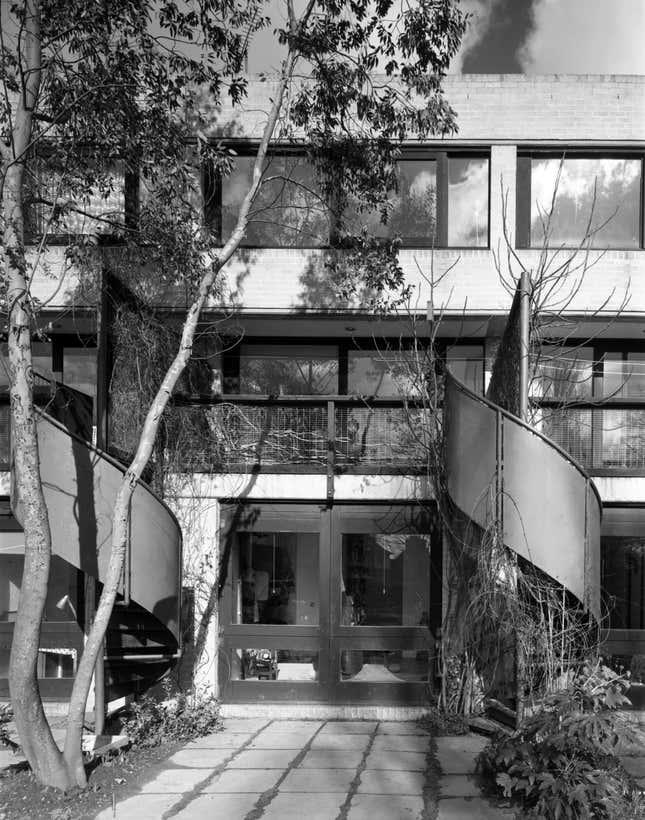 In June, the catastrophic fire that ravaged Grenfell Tower in west London exposed the depth of the city's public housing problems, and has since become a rallying point for better solutions. Experts are blaming shoddy cladding materials and ill-conceived design for 80 deaths and more than 70 injuries.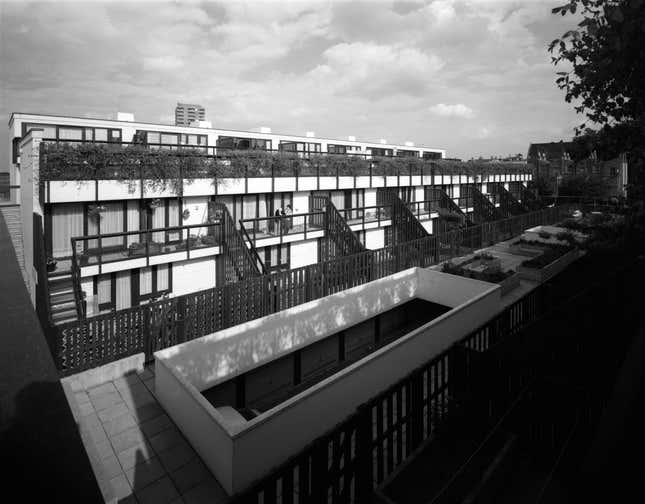 Interviewed by the Guardian in 2015, Brown noted the struggle of Londoners seeking affordable housing. "They [the government] have betrayed the idea of housing that was set up after the second world war, and the social intentions that went with it. Affordable housing should mean it is affordable for a good lifestyle for people on minimum or low income—which is what was done when we did it," he said. "Housing was affordable for people on working-class incomes, and if they couldn't afford it there were subsidies that were available in government programmes so that people on very low incomes could live decently."
Brown, 88, is the only living architect whose entire oeuvre is included in Historic England's list of significant buildings. Now retired and working as fine artist, Brown was overwhelmed with the news of the award, according to RIBA's release: "All my works! I got it just by flying blind, I seem to have been flying all my life. The Royal Gold Medal is entirely unexpected and overwhelming. It's recognition of the significance of my architecture, its quality and its current urgent social relevance. Marvelous!"