"'Throw-away' products are not IKEA. Whatever the consumer purchases shall give long-term enjoyment." In a 1976 manifesto, IKEA founder Ingvar Kamprad envisioned that his inexpensive, well-made flatpack furniture would serve customers for generations. So far, he's been wrong.
As the global source for trendy, affordable starter furniture, the Swedish flatpack giant has also gained a reputation as the go-to source for disposable furniture. Unlike other pieces of furniture, IKEA dressers, tables, and chairs are appreciated but rarely treasured—many of its notoriously hard-to-disassemble pieces contribute to the millions of tons of furniture thrown in landfills each year. At an event last year, IKEA's sustainability chief Steve Howard lamented that Western shoppers did not value the very products they purchased. "There's a perception that products that are affordable are somehow also disposable…and we've got to challenge that," said Howard to Fast Company.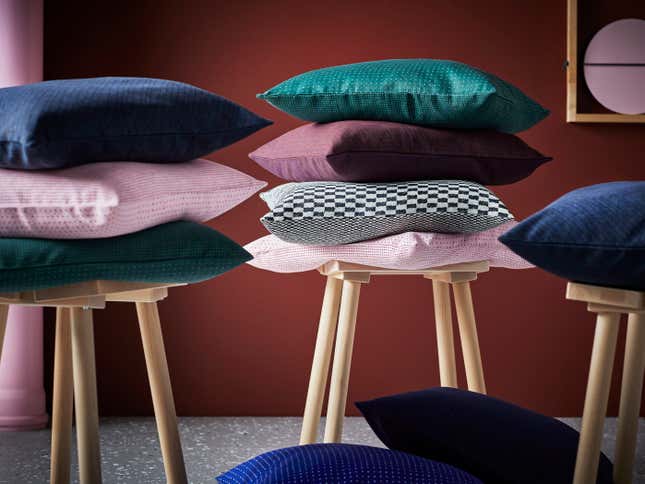 One way to do that might be by adding the brand-name appeal of designers that shoppers actually want to keep. Like the kind of high-end, specialty collaborations that have refreshed big clothing brands with niche appeal, like H&M with fashion house Maison Margiela, or bootmaker Doc Martens with design collective Vetements, IKEA's new collaboration with Danish product designers HAY is intended to "challenge people's perception of IKEA quality and design."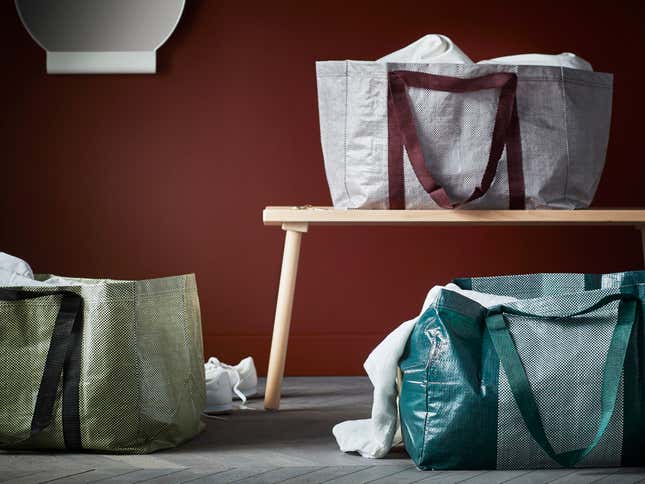 Ypperlig (Swedish for "excellent" ) debuts today, Oct. 2 as IKEA's newest and most collectible furniture line.  The collection was designed by Rolf and Mette Hay, the Danish husband-and-wife design team behind the beloved Danish brand HAY. The 15-year old furniture design brand is among the leading players in the modern Scandinavian design scene—their Copenhagen showroom is a regular stop in design tours of the city.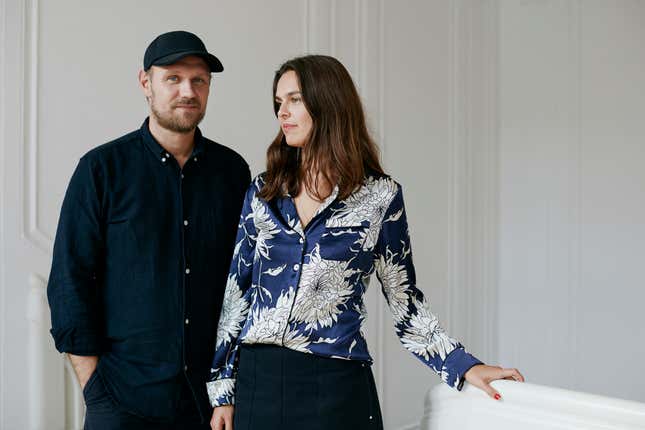 Since a few pieces were shown at the Milan furniture fair this year, design insiders have been agog for the HAY-IKEA collaboration. Design connoisseurs swooned over the handsome Ypperlig injection moulded chairs and coveted the stylish color update to IKEA's iconic Frakta shopping bag.
"As a whole, it's a collection we deem to be extremely popular and one that's definitely worth queuing up in IKEA for," write Athina Bluff and Amy Brandhorst in their popular style blog Topology London. "If it ends up being a tough day racing through the aisles, just stop off at the end to grab some meatballs before you go and things will seem alright again."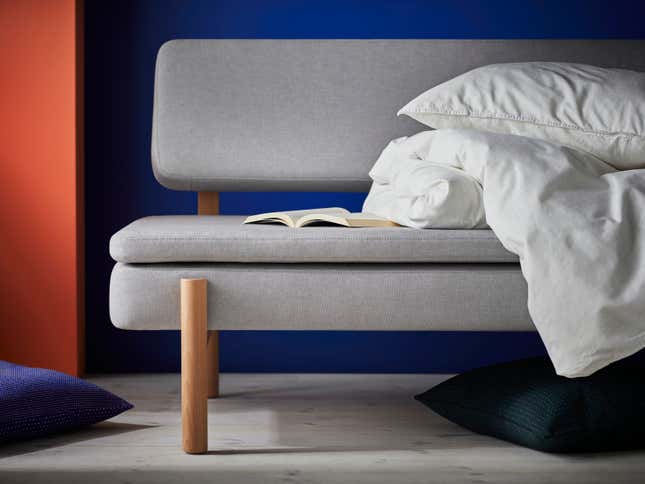 "We believe in making products that our customers want to keep and live with for a long time, regardless if it's a product made in collaboration with someone or part of our ordinary range," explains IKEA spokesperson Johanna Martin. "But there is also an emotional connection which is important when making things sustainable. If you like the product you will keep the product longer."