Catalonia, a region in northeast Spain, is attempting to hold a referendum today on whether it should seek independence against the will of the central government. The country's constitutional court has ruled the vote illegal, and police have blocked entry at thousands of polling stations across the region. There are reports of hundreds injured, as police fired rubber bullets and used batons to stop people from voting.
The resulting images and videos coming out of the region are exactly what officials in Madrid, the nation's capital, might have feared when they decided to crack down on democratic expression.
Before the referendum, it was unclear whether the independence movement was a large, vocal, minority, as it has been for decades, or the dominant sentiment. Now, it's unlikely that the scenes emerging from the streets will endear many to Spanish government and prime minister Mariano Rajoy.
Social media and the press shared images of bloodied citizens, of police carrying away an elderly lady from a polling station, and of police appearing to stamp on people at the stairs of a polling station.
Police smashed through the doors of one polling location in an attempt to remove those voting inside.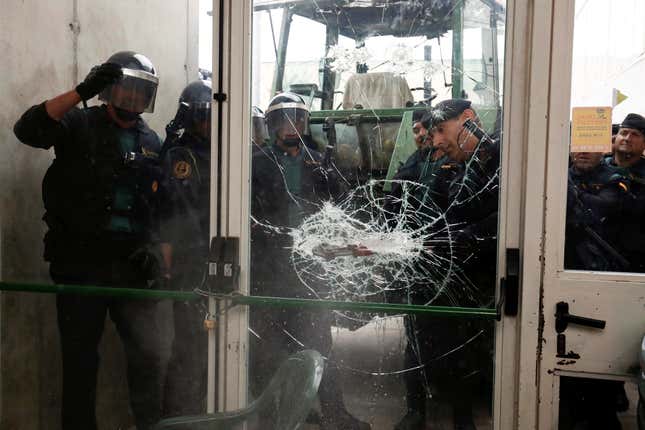 Others attempted to disband groups from entering polling stations.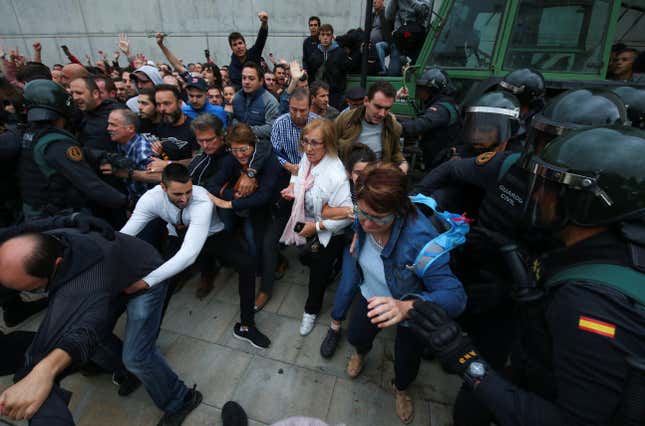 Reports suggest that many had just turned out to vote, rather than protest.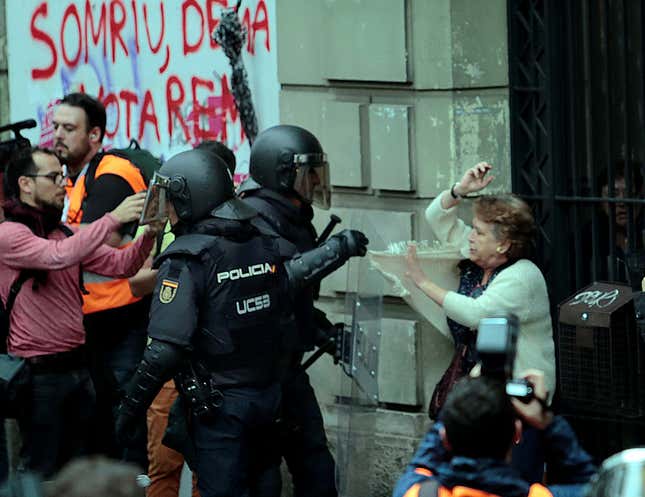 Some clashes turned bloody.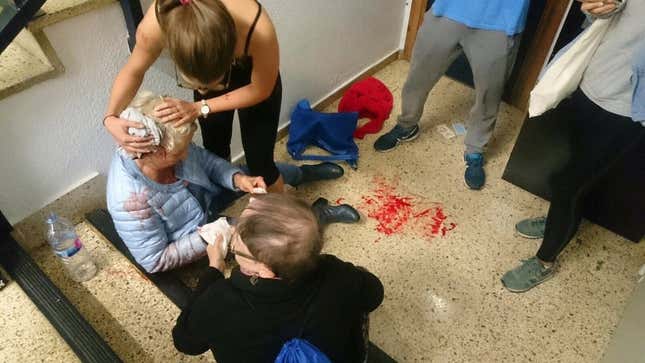 Spain's Civil Guard, the country's oldest law enforcement agency, tweeted in Spanish that its police force was acting proportionally to the harassments and provocations it was facing in its defense of the law.
It's currently unclear how many votes were cast or will be tallied—some of the polling stations that did open had their ballot boxes seized.