Update, Dec. 8 at 5pm EST: The Weekly Standard is now an official Facebook fact-checking partner, after being approved by Poytner's fact-checking network on Dec. 6.
In its newest attempt to stem the flood of fake news and conspiracy theories online, Facebook plans to sign up a conservative US magazine, the Weekly Standard, as a fact-checking partner, according to several people briefed on talks between the two companies.
Facebook said it would started working with fact-checking websites such as Snopes and PolitiFact in the US last December, who follow a code of principles approved by the US's Poynter Institute, a journalism school. Facebook users can flag stories they think are false, which Facebook then circulates to these partners (it pays them for the service). If fact-checkers find it to be false, users who subsequently try to share the story on Facebook see a warning telling them it has been disputed.
However, none of the organizations on Poynter's list are conservative-leaning. Right-wing American news outlets and politicians have complained in the past that they think Facebook has a liberal bias. Breitbart News, the white nationalist sympathizing website run by former White House advisor Steve Bannon, said Facebook's fact-checking partners all "have records of left-wing partisanship—particularly throughout the 2016 election." (Most consider themselves non-partisan.)
The new partnership, therefore, is part of Facebook's attempt to "appease all sides," said one person briefed on the discussions. "There are legitimate publications that write from a conservative point of view, and they are fact-based," he said.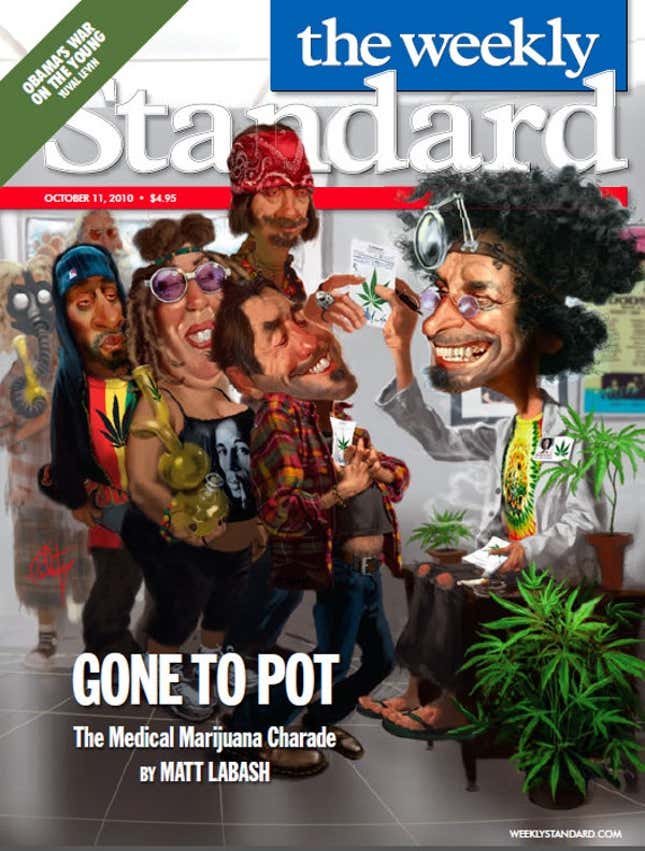 Before the partnership goes ahead, Poynter has to verify that the Weekly Standard adheres to its code of principles. These include being transparent about how information is collected, fact-checking it, accepting and implementing corrections, and linking in article to sources that readers can verify. Several US conservative news outlets have applied for verification recently, said Alexios Mantzarlis, the director of Poynter's fact-checking network, though he wouldn't comment on whether the Weekly Standard was one of them. The verification process usually takes several weeks.
The Weekly Standard was founded in 1995 by Bill Kristol, the former chief of staff to vice president Dan Quayle, and publishes news and analysis from a conservative point of view. In 2005, for example, columnist Christopher Hitchens called Iraq "A war to be proud of," in 2010 it ran a cover story about the "medical marijuana charade," and in 2016 it took aim at Barack Obama's "disgraceful" legacy in Israel. The magazine has been sometimes skeptical about dire climate science predictions, but not dismissive that climate change is a problem.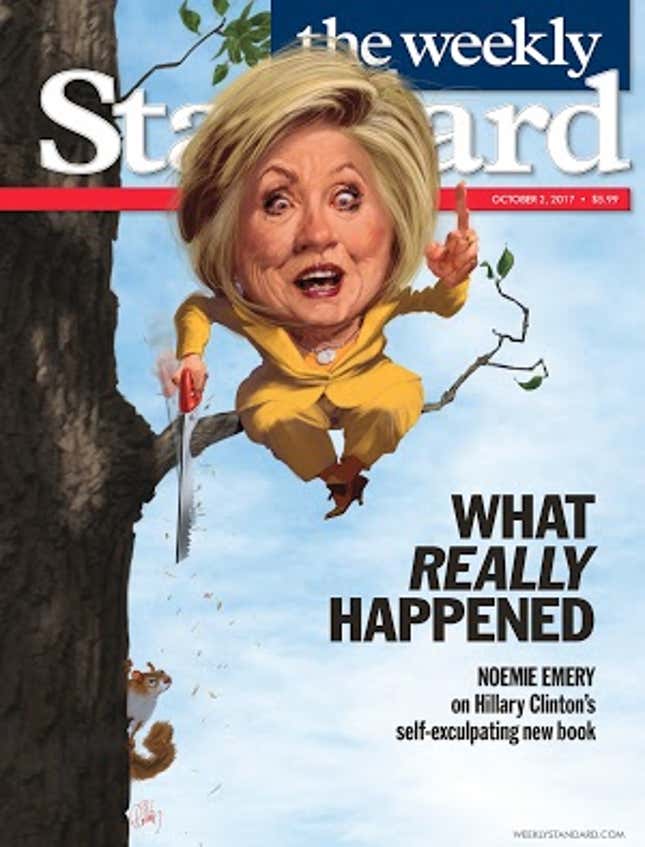 Like its larger conservative rival The National Review, the publication has been sharply critical of the Trump administration. Kristol, who stepped down as editor in December of 2016, wrote a column headlined "Our Trump Problem" in May that said "The fish, as they say, rots from the head first. And Donald J. Trump is the head of the executive branch."
The Weekly Standard didn't answer questions from Quartz about the partnership. In September, the company said it was hiring a new fact-checker to "sort out fact from fiction," a job that other industry executives say is connected to the Facebook partnership.