This story has been updated.
A state of emergency has been issued for California counties of Napa Valley, including Napa, Sonoma, and Yuba after multiple fires threatened thousands of homes and forced residents to evacuate, governor Jerry Brown said today (Oct. 9).
The wildfires are hitting the valley at a critical time for the region, which is celebrated for its vineyards. Grapes are first picked in early August, and the harvest season continues through late October or early November, according to the local tourism board.
Local marijuana crops may also be at risk. There are as many as 3,000 cannabis gardens in Sonoma, the San Francisco Chronicle reported, citing community surveys.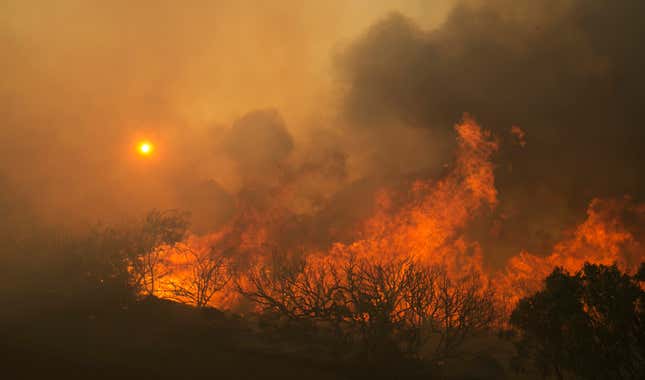 Napa Valley Vinters, a nonprofit trade association of wine producers, said it had no information as of yet on how the fires may affect the harvest season. "Our immediate priority is ensuring the safety and wellbeing of our colleagues and our neighbors," a statement on its website said.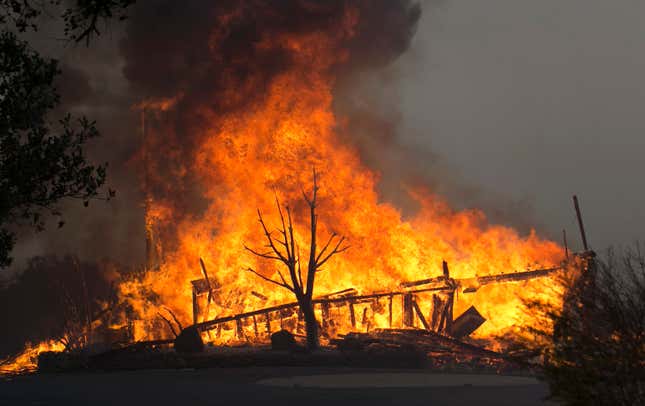 Prior to this most recent bout of wildfires in California, the effects of climate change were already being felt in the wine industry. As Quartz reported, in vineyards from Tuscany to South Africa, temperatures are becoming too hot for grape growing, and extreme weather—like hailstorms or wildfires—are seen as a growing threat.
In Napa Valley, home to a relatively small but celebrated number of vineyards, the costs of repairing a damaged vineyard can be devastating. Replanting a single acre of vines can cost between $15,000 and $25,000.
The area is home to approximately 700 grape growers, and 95% of the valley's wineries are family owned, according to Napa Valley Vinters.
This is a developing story and will be updated as more information becomes available.
---
Read this next
: