Former president Barack Obama has made another inspired choice. The Smithsonian National Portrait Gallery announced yesterday that Obama has selected artist Kehinde Wiley to paint his official presidential portrait.
Known for lush, larger-than-life portraits that overlay black street culture with European classical motifs, Wiley is an exciting choice for the presidential portrait. Imaginably, the New York-based artist will have a novel spin on the traditionally formal composition. Wiley has painted rapper LL Cool J in the style of John Singer Sargent, Ice T as Emperor Napoleon by David and young African American men in stained glass tableaus, like saints in a cathedral.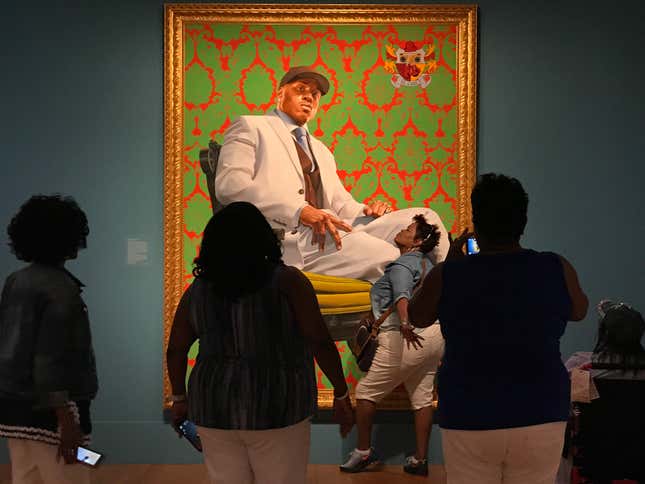 "This is something that, as artists, we constantly deal with-throwing away the past, slaying the father, and creating the new. This desire to throw away the old rules," the Yale-trained artist once said to Interview magazine.
Following tradition that started with George H. Bush, the Smithsonian National Portrait Gallery commissions an artist to create a portrait of the president and the first lady after their tenure. Former first lady Michelle Obama has chosen Baltimore-based painter Amy Sherald to paint her portrait. Wiley and Sherald will be the first black artists to create official presidential portraits for the Smithsonian.
Obama's predecessors have preferred to sit for 90-year old portrait artist Everett Raymond Kinstler, who has painted eight US presidents, two of which have been designated "official portraits" by the White House.
The Obamas's portraits, which will surely draw selfie enthusiasts, will be unveiled at the National Portrait Gallery in Washington, DC next year.