Margaretha Zelle, the dancer and famed German spy known by her stage name, "Mata Hari," died 100 years ago today. She was executed by firing squad in France for espionage on Oct. 15, 1917. Her story lives on thanks to the propaganda efforts of the French government.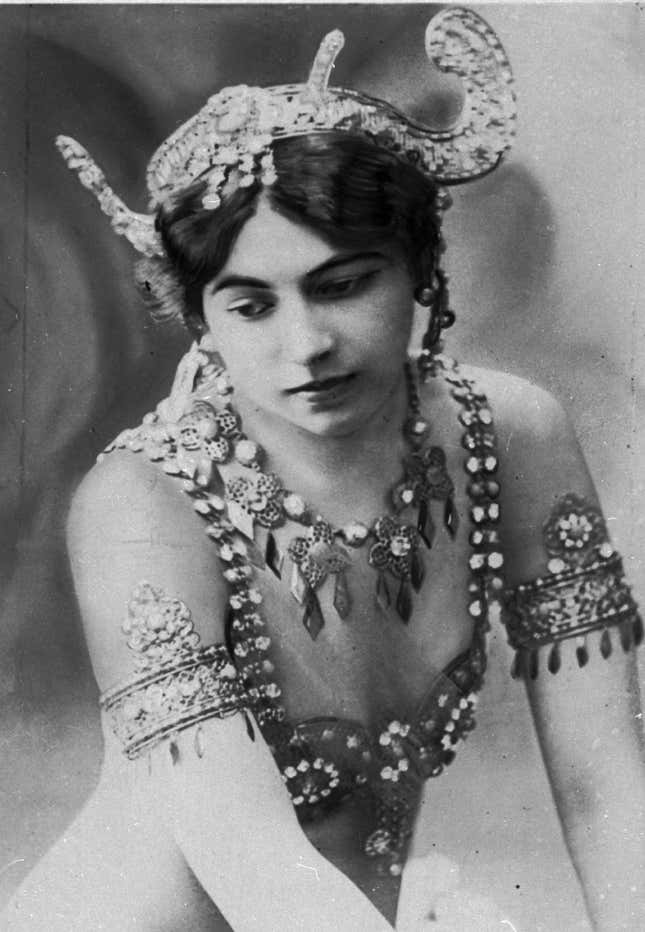 France convicted Mata Hari for espionage a few months after intercepting German messages that mentioned "Agent H21," Mata Hari's code name. But according to historian Frédéric Guelton, who spoke with France 24, Mata Hari's didn't actually do much spying. In fact, Guelton says the Germans set Mata Hari up to be discovered by the French after determining that "they couldn't get anything interesting from her," and because she had become a double agent, also working to get intelligence back to France.
Guelton believes there was enough evidence to sentence Mata Hari to jail, but not to execute her. The French government, though, turned her into the perfect villain, a sort of exotic femme fatale.
From France 24:
The propaganda around Mata Hari was effective; in numerous films that followed, and in popular imagination to this day, she has remained the perfect spy in the service of Germany.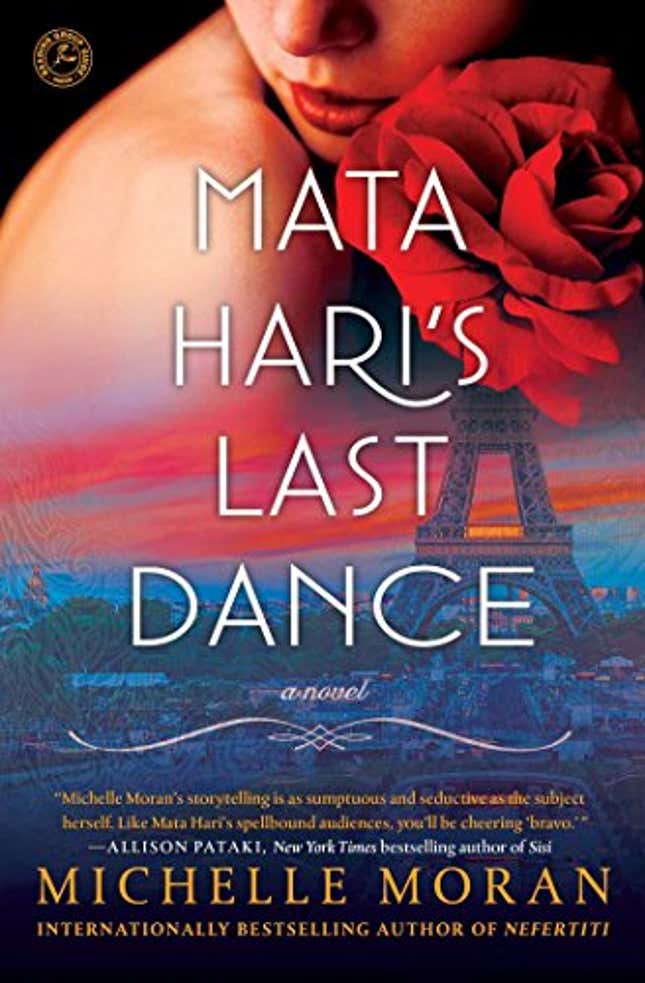 Femme Fatale, is, in fact, the title of one of numerous books about Mata Hari available on Amazon, many of which are marketed more like cheap romance novels than works of historical fiction. Mata Hari's Last Dance, for example, features a rose, the Eiffel Tower, and the top of a naked woman on its cover.
In 2001, a former member of the French Resistance during World War II called for Mata Hari's case to be reopened and her name to be cleared. It's not clear if anything came of these efforts.
Propaganda was a fixture of World War I. It was the first time governments seized on mass media to shape sentiment on a global scale: Propaganda was used to gin up army recruits in Britain, to raise war funds in the US (the "liberty bond"), and to dehumanize enemies in general. Commercial advertisers built patriotism and morality into their brands, such as a Gillette advertisement that promoted the "Clean Fighters" of the Allied forces "fighting for clean ideals."