Some of NASA's most influential women have finally been immortalized in an iconic toy set.
Today (Oct. 17), Lego announced that it would start selling its "Women of NASA" collection on Oct. 28 in New York and Nov. 1 globally. The set includes 231 pieces, which can be used to build models of the Hubble space telescope and a space shuttle, as well as Lego versions of Sally Ride, Nancy Grace Roman, Margaret Hamilton, and Mae Jemison.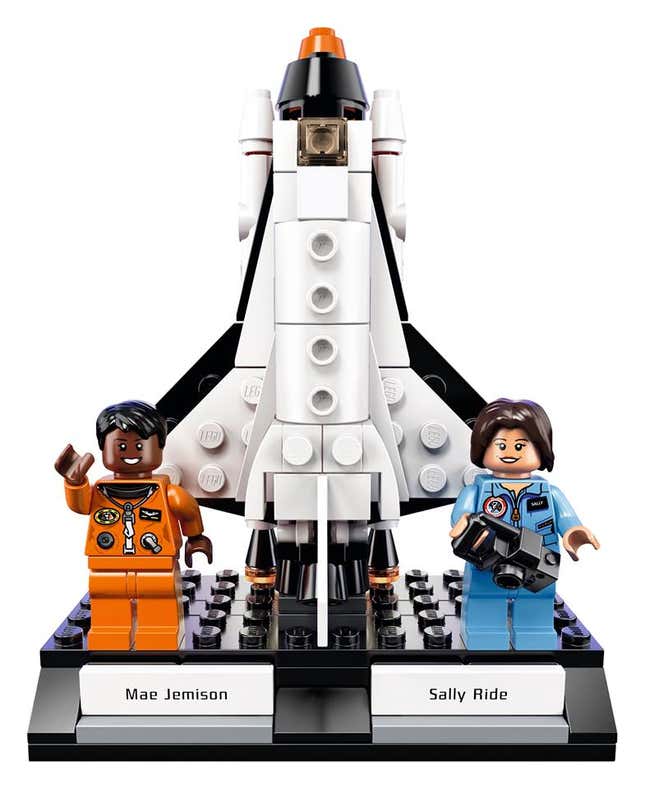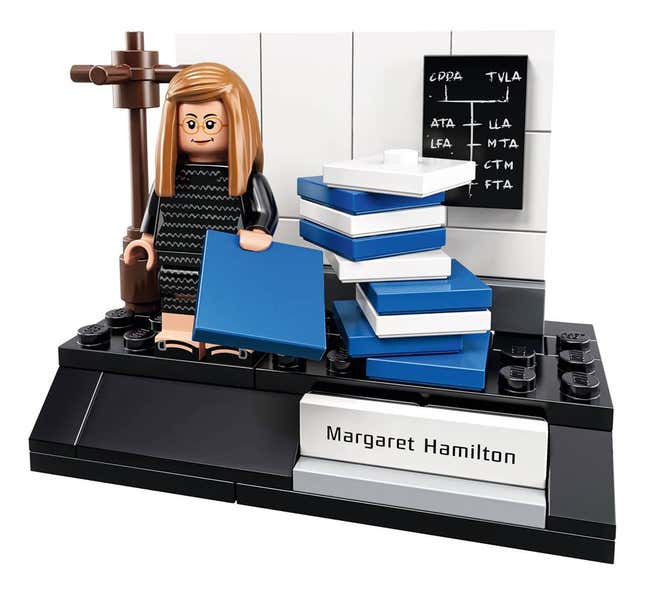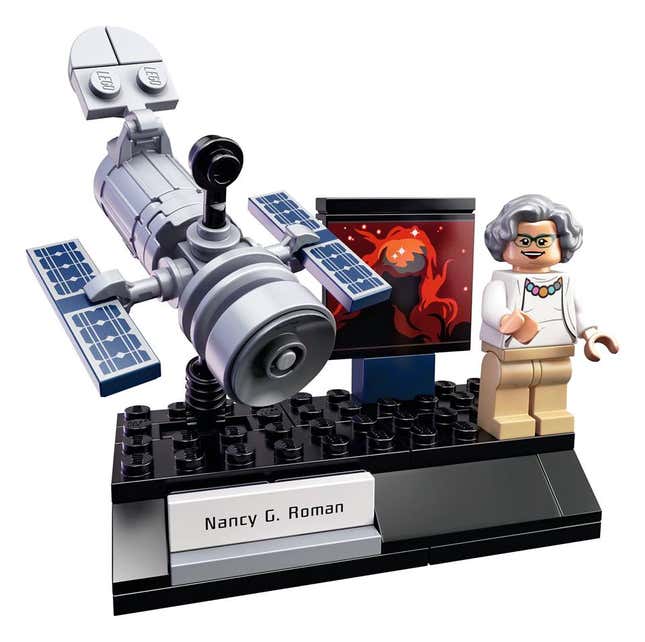 Each of these women are a key part of NASA's history. Ride and Jemison were both astronauts. Ride was a physicist and the first American woman to travel to space in 1983, and Jemison, an engineer and physician, was the first US woman of color in space. Hamilton was the computer scientist responsible for building the programming used in the Apollo missions. Roman was one of the leading astronomers behind the Hubble telescope, which has helped scientists make countless new observations and shown the people of Earth the extent of space's beauty.
The set was supposed to include Katherine Johnson, the mathematician whose calculations made the Mercury and Apollo missions possible and one of the subjects of the movie Hidden Figures. According to Gizmodo, Hamilton's family declined to allow Lego to use her likeness.
As Quartz has reported, the proposal for the collection was submitted by Maia Weinstock, deputy news editor and writer for MIT New, to the Lego Ideas unit  in July 2016. Supporters gave it over 10,000 upvotes in just over two weeks, which made Lego evaluate the idea immediately. Gemma Anderson and Marie Sertillanges designed the set for Lego shortly thereafter.
The collection is $24.99, and the perfect gift for science historians and supporters of women in STEM.