Thailand is holding one of the most elaborate funeral ceremonies in history for beloved late king Bhumibol Adulyadej, after a year of mourning.
The five days of ceremonies officially began Wednesday (Oct. 25). Black-clad mourners gathered around the Sanam Luang public square near Bangkok's Grand Palace where a royal crematorium has been built to send off Bhumibol, who died at the age of 88 on Oct. 13 last year, after reigning for seven decades. Bhumibol was a symbol of peace and unity in a Southeast Asian country often roiled by military coups.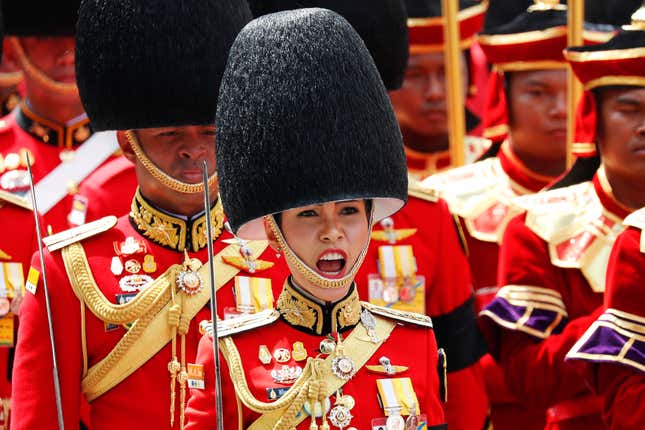 At the center of the funeral is the $30 million royal crematorium where the king's body will be cremated late Thursday (Oct. 26) at 10pm local time, after a day of rites. The funeral complex consists of nine golden pavilions, and is festooned with elaborate paintings, sculpture and carvings, a masterpiece of months of hard work. The crematorium and supplementary structures cover two-thirds of the 30-acre grounds (pdf, p. 91), making them larger than in previous royal cremations. The architects who designed the complex sought to represent Mount Meru, the center of the Hindu universe, where Thais believe their king's spirit will return. The whole funeral reportedly cost around $90 million.
Local officials expect some 250,000 Thais to throng the square in person—some of them camped overnight—while many more will watch online, with the funeral's public relations committee and local broadcasters live-streaming the ceremonies. Thai PBS is doing a day-by-day rundown of the events (here's yesterday's).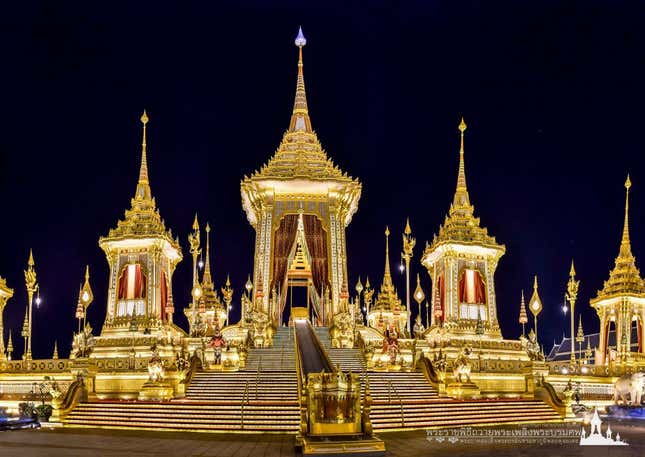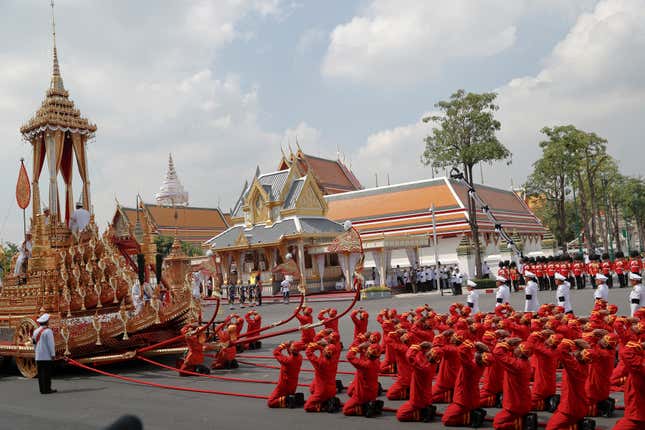 Bhumibol's son, King Maha Vajiralongkorn, whose coronation ceremony is likely later this year, will light the pyre in the center of the crematorium tonight. The remains of Bhumibol will then be collected and placed at the Dusit Maha Prasat Throne Hall of the Grand Palace. The cremation follows the royal merit-making ceremony at Sanam Luang and Grand Palace, which included Buddhist rituals to honor Bhumibol, also known as King Rama IX of the Chakri dynasty.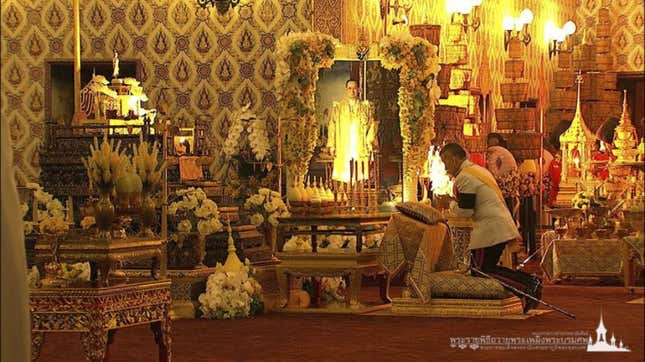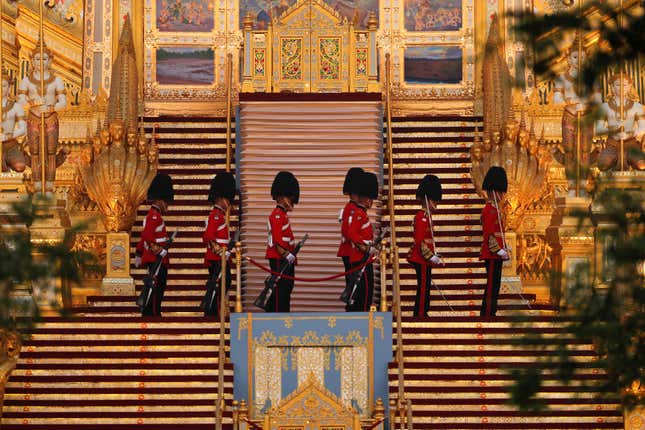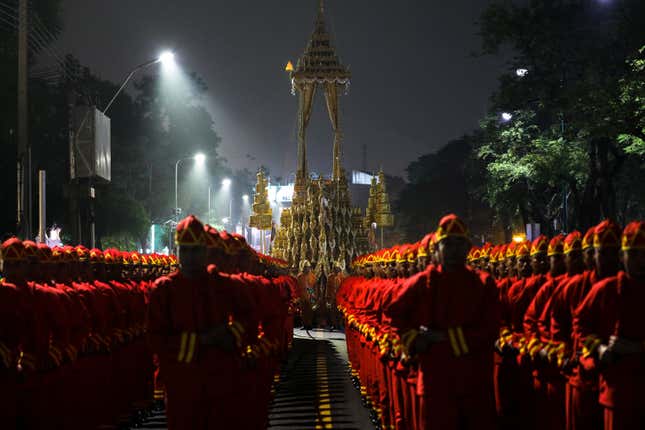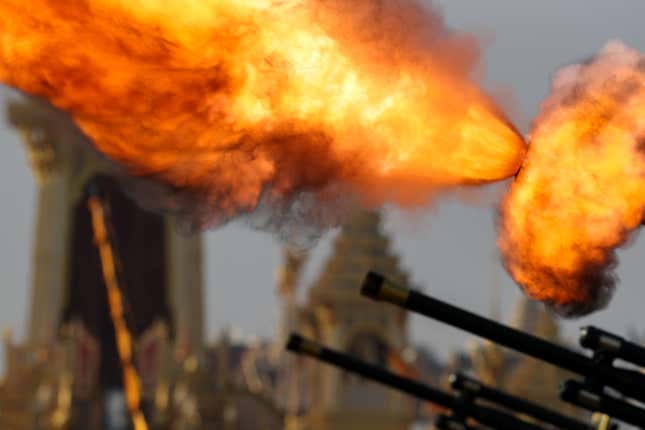 The crematorium will be torn down after the funeral, but Thailand has constructed a total of 85 replicas, including nine in Bangkok alone. The ceremony will include performances such as masked drama and puppet shows telling stories from Hindu epics. Thailand has put together a 172-page document (pdf) detailing the late king's life and the funeral ceremonies.