It is not every day that corporate research offers prescriptive guidance for iconic European football clubs. Recent headlines indicating that Real Madrid is on the verge of breaking the world transfer market record for the second time in four years, with a bid exceeding $130 million to acquire Tottenham Hotspur's Gareth Bale, offers one such rare moment.
Our advice to Real Madrid: Don't pursue a superstar at the expense of building a balanced team.
Department heads who focus on building a well-rounded team, balancing the range of competencies needed for team effectiveness, were significantly more successful than those focused on building teams around a star individual, according to CEB's Finance Talent research of more than 2,200 finance employees at more than 75 global organizations.
Real's recent history on the pitch bears out this key finding:
Investing in individual superstars alone will not lead to better team performance.
Below are three cogent lessons for those looking to improve team performance, whether in business or football (soccer):
Lesson 1: Avoid a "Galácticos" approach to team-building.
Our research showed that finance department employees group into five distinct competency groups, with each competency having a different impact on overall team effectiveness. Most departments we examined were well represented with staff exhibiting the competencies associated with strong execution, the goal-scorers of the finance world, if you will. Surprisingly, we found that these skills were not the competencies predictive of overall team success, which may explain why 87% of CFOs we interviewed were dissatisfied with the talent mix on their teams.
The typical finance department resembles the Real Madrid Galácticos experiment of the early 2000s, a top-heavy side of individual superstars including Zinedine Zidane and David Beckham, which ultimately failed to deliver sustained success on the field.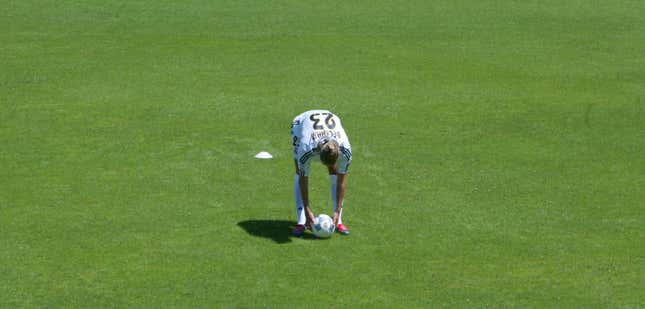 Lesson 2: The best teams balance competencies  
The three competencies that most impacted finance department success were all associated with non-technical, "soft" skills, including the ability to communicate clearly, exhibit business acumen, or, to borrow a football metaphor, look beyond their position to see across the entire pitch.
The most effective departments we looked at better resemble Madrid's arch rival, Barcelona, a club designed around teamwork and whose players' competencies balance out one another. Successful teams not only need the goal scoring magic of Lionel Messi, but also the hard charging leadership qualities of the likes of Carles Puyol and clever playmaking of the likes of Xavi Hernandez.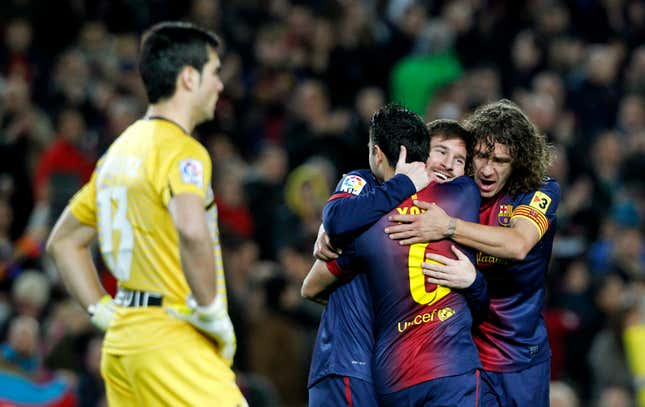 Lesson 3: Distinguish between team and individual performance. 
While Madrid's record breaking acquisition of Manchester United's Cristiano Ronaldo in 2009 led to many impressive personal statistics for the player, his individual accolades have not led to the type of sustained team success many of the club's supporters had expected, particularly in Europe's top competition, the Champions' League.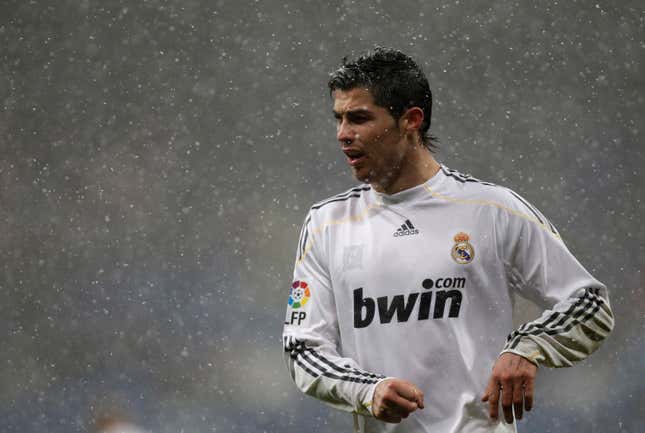 Finance departments have also suffered from misaligned incentives that have rewarded individual performance at the cost of team effectiveness. The best finance departments have redesigned their hiring practices and performance reviews to reflect the importance of soft-skill competencies most crucial for team success. In practical terms, this has meant a shift in strategy away from recruiting the next wunderkind, and instead looking for new sources of talent that will raise the team's overall composition of skills and abilities.
We suggest Real Madrid's executives heed the lessons of our research as well as their own recent history: focus on building a balanced team, and not acquiring individual superstars.