In China's free-for-all of corporate pollution, foreign companies may pale in comparison to state-owned enterprises. But they're hardly squeaky clean, as three separate water pollution incidents involving Foxconn, ConocoPhillips and BMW show. And, as the high-profile lawsuits, media coverage and official commentary surrounding these cases show, that makes them easy targets for a Communist Party struggling to convince a skeptical public that it's serious about the environment.
Foxconn: accused of running a filthy factory
Last week, five Chinese environmental non-governmental organizations accused Apple supplier Foxconn (which is Taiwanese-owned, and thus a foreign company to all intents and purposes, though China doesn't recognize Taiwanese independence), of heavy metal pollution (pdf). The groups say that a Foxconn factory is dumping heavy metals into tributaries of Lake Tai (better known by its Chinese name, Taihu). Local government officials are investigating Foxconn and UniMicron (paywall), another Apple supplier located near Taihu, reports the Wall Street Journal.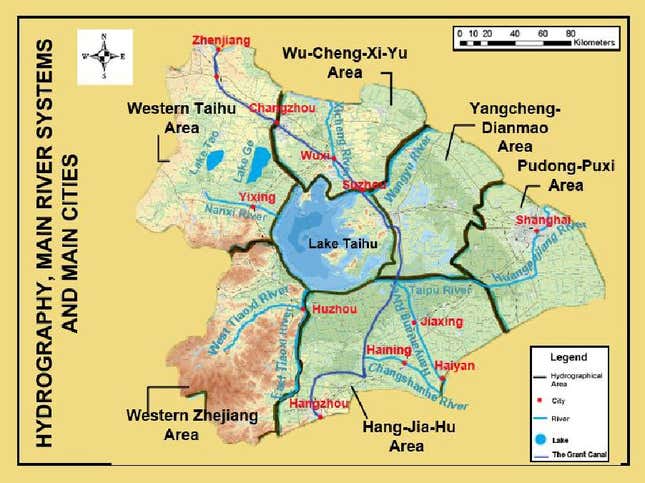 The report says that tests found the waters near Foxconn's plant to contain nearly 40 times the allowed levels of nickel, as well as thick, black effluent (see picture below). Foxconn denies the charges, saying that its wastewater "meets all relevant emissions standards."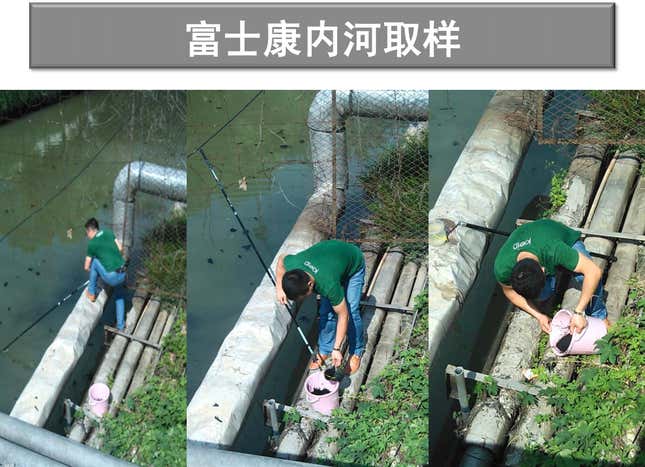 The government has already spent hundreds of millions and shuttered scores of factories in its long-standing Taihu clean-up effort. But those efforts focus on sewage; As Ma Jun, head of one of the NGOs, says, "industrial heavy metal pollution still hasn't attracted enough attention" (link in Chinese).
The government recently began encouraging public discussion of industrial pollution of waterways. For instance, it admitted to the existence of "cancer villages" for the first time in February.
ConocoPhillips: caught in the middle of a government tussle?
A government-backed NGO is suing China's State Oceanic Administration (SOA), which manages China's coastal waters, for "administrative misconduct" in allowing US-based ConocoPhillips to resume production after a disastrous slew of spills. The All-China Environment Federation, which is apparently "approved" by the State Council (link in Chinese), says the agency failed to sufficiently vet the operations or seek public response.
An oil slick half the size of London covered the Bohai Sea after a leak in an oilfield jointly run by ConocoPhillips and state-owned China National Offshore Oil Corporation (Cnooc). Cnooc at first reported that the spill was four million times smaller than it was. Accurate news finally trickled out via microblogs, sparking public outrage about a suspected cover-up.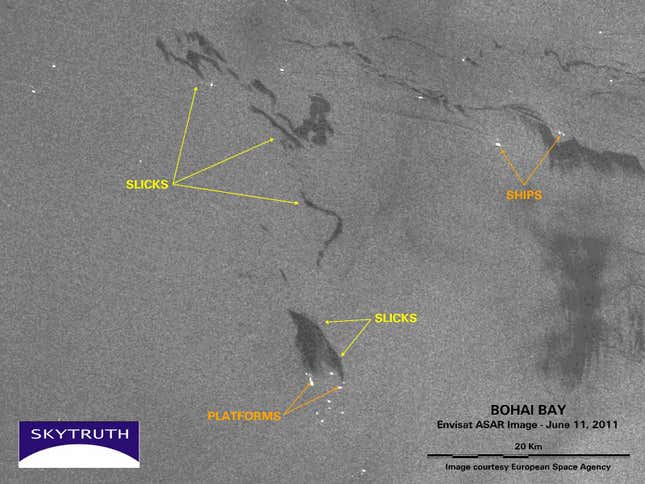 It's unusual for a government-backed group to go after an official agency (paywall), as the South China Morning Post notes (suits against ConocoPhillips and Cnooc are already pending). However, the Party is evidently stepping up its fight against marine pollution. Just last week, SOA cadres took part in president Xi Jinping's ideological clean-up program, where they were told to improve the ocean's water quality (links in Chinese).
BMW: allegations of dirty water
Finally, the government recently turned down Germany-based BMW's application to expand its factory, citing a failure to meet environmental protection standards involving wastewater treatment and discharge (link in Chinese). "Driving a BMW while drinking polluted water is obviously not the type of industrialization, modernization that we want," Zhou Shengxian, minister for environmental protection, told the People's Daily.
What does it all mean?
These three situations, though all different in themselves, involve a topic that is both sensitive and, increasingly, a pet issue of the Party. The government needs to show a restless public that it's doing something about pollution. If the food safety campaign is any guide, foreign companies will be easy targets.