A week ago, I stood with hundreds of other people near a construction site on New York's Fifth Avenue so that I could buy my piece of what Apple is calling the future.
The iPhone X hit stores some 10 years after the first iPhone was released in 2007. That original device helped spur a revolution in the way that we communicate today, and has had profound impacts beyond the world of mobile computing, lowering the costs of parts that are found in all sorts of other products, from wearables to drones. Apple was at one point untouchable in the luxury smartphone market. In recent years, handsets designed by Samsung, and others, have shown that given enough time, there is competition for the table stakes that Apple has set.
That leads to the question: How does Apple differentiate itself a decade later? The company says the X is the grounding for the future of Apple. What does that mean? Is this really more than a phone?
I spent the week with the phone, and here are my initial thoughts:
What's good
It looks good. The iPhone X is like a refined version of the design Apple has been iterating on each year since the release of the iPhone 6 in 2014. It's not dramatically new, but here the screen, the phone's biggest asset, is allowed to shine, with the metal and glass structure around it fading into the background. And the cut-out notch at the top, which holds the front-facing cameras, isn't that annoying after a few minutes' use.
The cameras are great. As has been the case for years with the iPhone, the cameras on this device are excellent. The phone features two rear-facing 12-megapixel cameras that can be used to create pretty snazzy portrait photos that look like they were shot on a more professional camera.
The new cameras also let you take professional-level videos, allowing you to record in 4K, with impressive image stabilization. You can also shoot in a super slow motion at up to 240 frames per second in HD quality.
If you want to unlock even more potential in the X's camera, download a manual camera app, like Halide, or Manual, which allow you to shoot in RAW, and tweak every aspect of what you're shooting, such as the exposure, ISO, and focus. The results can be surprisingly spectacular.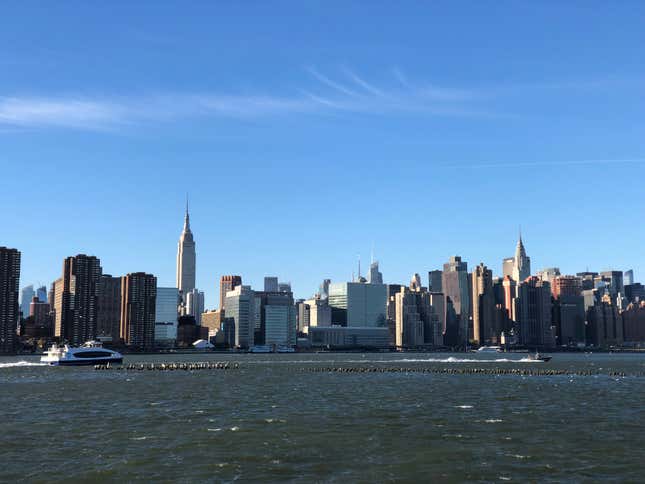 Extremely good selfies. The X also has an 8-megapixel front-facing camera, which combined with the company's new "TrueDepth" sensing technology used to unlock the phone, produces some exceedingly good selfie photos. The cameras can recognize a few faces as well, meaning your group selfies will pop like never before.
A beautiful display. While the entire front of the phone isn't quite "all screen" as Apple's marketing might suggest—there's a noticeable bump at the top of the phone that houses all the front-facing camera technology—it's still a large, vivid display. It's 5.8-inch, Super AMOLED display that can represent 16 million colors. It's actually about 0.3 inches larger than the screen in the iPhone 8 Plus, even though the X is about 0.6 inches shorter.
Wireless charging is useful. Apple's Lightning cable chargers feel like they're almost designed to break, so it's a welcome change that to charge the iPhone X, you can just drop into onto a wireless charger. The technology isn't perfect, however: Most wireless chargers require the phone to be placed on them in a specific way—the first day I charged my iPhone wirelessly, I didn't realize that I hadn't lined it up correctly, and woke up to a near-dead phone.
As is fast charging. With certain cables (like a USB-C-to-Lightning cable which is not included with the phone), Apple claims the phone can charge up to 50% in 30 minutes. You can also use the cable that comes with the phone and a larger charging brick, like the ones that come with an iPad, to get a slightly faster charge.
Tap to wake the screen is great. If you want to quickly check the time or see if you've missed any notifications, you can tap the X's screen to wake it up. It's super useful, but much like fast charging and wireless charging, it's a feature that many Android phones have had for years.
What's not so good
FaceID isn't perfect. On the iPhone X, Apple did away with the home button. That button had also housed a fingerprint scanner on every iPhone since the 5S that had made opening the phone a breeze. Instead, to now quickly unlock the iPhone X with FaceID: You have to register your face and have it scanned by the TrueDepth sensors every time. This is very easy to set up, and in most instances, it works well.
But there are times where it doesn't, such as when I've just woken up and my hair is all over my face, or when I'm sitting at my desk and my hand is covering part of my face. This phone has made me acutely aware of how I sit and how often I cover my face—I'm having to change my behavior just to unlock my phone. It's been quite annoying.
Notifications triggering FaceID are driving me crazy. When the phone is lying on a table, you can see it light up with notifications as they come in. If the phone is too close to you and you look down towards it, it'll think you're trying to unlock it, but as the angle isn't quite right, the phone won't unlock. I've been locked out of my phone multiple times (and had to enter my backup passcode) in the last few days because I've been glancing at my notifications, even though I had no intention of unlocking my phone. Again, the iPhone is trying to change my behavior. It's almost like it just wants me to buy another Apple Watch instead.
I miss the home button. Besides the fingerprint scanner, I miss the simplicity of pressing a button once to go back to my home screen, twice for Apple Pay or to open apps, and holding it for Siri. I now have to swipe up on a random bar that never leaves the bottom of the screen to go home, double-tap on the side button for Apple Pay, and hold it for Siri. To see what apps I have open, I have to slowly swipe up from the bottom of the screen and to the right, which is a very awkward action that I'm still messing up frequently. To close an open app, I now have to do that swiping action, let go, hold down on an open app, and tap a little red minus icon that pops up. Before you could just swipe away the open app. All these new interactions feel awkward and inelegant. Hopefully that's just because I'm not used to them yet.
Swiping down for top menus is annoying. On previous iPhones, swiping up from the bottom brought up the control panel and, swiping down from the top brought notifications. Now you have to swipe down on the right side of the notch at the top to get the control panel, and on the left to get notifications. Because of the notch at the top, there's also less room to display icons, so I can never see if my phone is still in do-not-disturb mode until I swipe down on the control panel.
My pants keep trying to buy things with Apple Pay. Perhaps it's because I tend to wear pretty skinny jeans, but I keep seeming to double-press the side button on the phone when it's in my pocket, meaning when I take my phone out, the screen is on and trying to pay for something with Apple Pay.
Battery life isn't spectacular. I've been using the phone a lot each as I've been testing it out, but even after a few days of normal daily use, it doesn't feel as if the battery life on the X is particularly better than what I saw on my iPhone 7 Plus when it was new last year. And the X actually has a slightly smaller battery than that phone did—2716 mAh, compared to 2900 mAh.
The new camera modes need work. Although Apple has admitted that its new portrait modes are still in development, that hasn't stopped the company from running ad campaigns about them, or releasing them with the iPhone X, as opposed to when they're ready. When I tested out the new Stage Light portrait modes on my phone, the results I got were generally terrible. They looked as if I'd crudely Photoshopped myself or someone else and pasted their image onto a black background. Hopefully these get better in later refinements of iOS 11.
The cameras seem to have issues focusing. While the new cameras are generally excellent at taking photos, I noticed in multiple other camera-centric apps, like Snapchat and Instagram, that the cameras seem to have trouble auto-focusing, and I generally had to tap on the foreground to bring things into focus.
The sound quality is just fine. Both making calls and listening to music on the phone's built-in speakers are nothing special. Waiting on hold with a company's customer service on speakerphone is still a tinny nightmare. It's now just louder.
The glass back feels like a death wish. Almost every smartphone's screen will crack when dropped from a great-enough height, but this is the first time since the iPhone 4S in 2011 that Apple has elected to put a glass back on the phone, too. It'll cost you a whopping $279 to repair a broken screen (though that drops to $29 if you have AppleCare) and a ludicrous $549 to replace the glass on the back (or $99 with AppleCare). Perhaps invest in a case.
Should you get one?
If you're thinking of switching from Android to an iPhone, I'm not sure I can recommend this over the Samsung Note 8, or Galaxy S8. I think they're as-good devices with equally good displays and many of the same features as the iPhone X. I'm inclined to say that the Note 8 is still the best phone I've reviewed this year—I personally enjoy its massive screen, writing with the stylus, and the fact there's still a home button of sorts.
If you're debating between buying an iPhone 8 or the X, remember that many of the components inside the 8 Plus and the X are identical, meaning you're paying an extra $200 for a more compact device with a slightly nicer display.
But overall, the qualms I've had with the iPhone X are relatively minor. After a week with the phone, I've grown to like it, flaws and all. I assume I'll eventually get used to all the user interface changes that Apple made somewhat arbitrarily, and I'll learn how to perfectly place the phone on wireless charging pads so it actually charges, and I'll remember to move my hand away from my face every time I want to unlock it. I just wish I didn't have to.
I can see how Apple sees that this is an indication of where the company is heading, where it's always wanted to head—towards a singularly beautiful device that is just a solid, impenetrable piece of aluminum and glass that knows you and what you want, and provides you with what you need, when you need it.
It's not there yet. Siri is still generally useless, and FaceID is still not as convenient as the old fingerprint scanner. iOS 11, Apple's latest mobile operating system, has also been exceedingly buggy since its launch.
Much like many new Apple products since Steve Jobs retook the helms of the company two decades ago, my advice is to wait for the second generation of the iPhone X, whatever that may be.