Indonesia's disaster agency today (Nov. 27) raised its alert for Mount Agung on the tourist destination of Bali to the highest level and warned that an eruption was "imminent" as the volcano continued spewing smoke.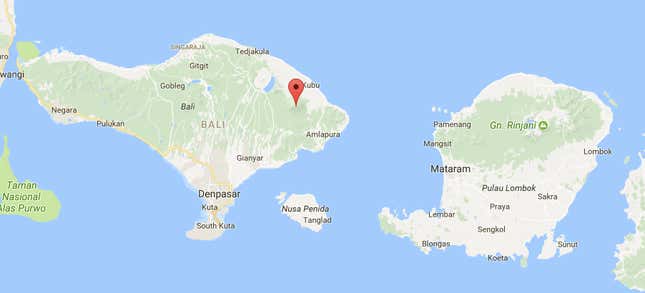 Tens of thousands of residents within a 10-kilometer radius of the volcano have been told to evacuate temporarily to shelters. Hundreds of flights flying in and out of Bali have been cancelled since yesterday (Nov. 26) and Bali's airport has been temporarily shut down. The airport on the holiday island of Lombok was also forced to close as ash drifted east.
Authorities also warned of increasing cold lava flows (lahar) from Mount Agung.