It may seem like Angela Merkel is a permanent fixture in the heart of Europe—but her reign can't last forever. The German chancellor has been the chair of the Christian Democratic Union since 2000, and leader of Germany since 2005. But after a weaker-than-expected showing during September's general election, and now stuck in a difficult position trying to form a coalition with her former partners the Social Democrats, Merkel's party is starting to think about who could become the new CDU chief after her time's up.
A Forsa poll (link in German) commissioned by the RTL media group asked over 1000 CDU members who they thought the chancellor's successor should be—and found that two women were seen as the most likely candidates to take over after Merkel.
The survey also found that, despite the Chancellor's current difficulties, 89% of CDU voters still have faith in Merkel and 81% are just as satisfied with how Merkel is doing the job as they were before the election.
"In spite of massive criticism over the election results and about her politics and leadership style, trust in the chancellor has in no way been broken," wrote Forsa head Manfred Güllner
But Merkel can't reign forever, so who could replace her as the CDU's great new hope? The survey found three clear favorites among party members: 45% of CDU members thought Annegret Kramp-Karrenbauer would be a suitable successor, 43% thought Julia Klöckner. Then, with 36%, in third place, a man: Jens Spahn.
Annegret Kramp-Karrenbauer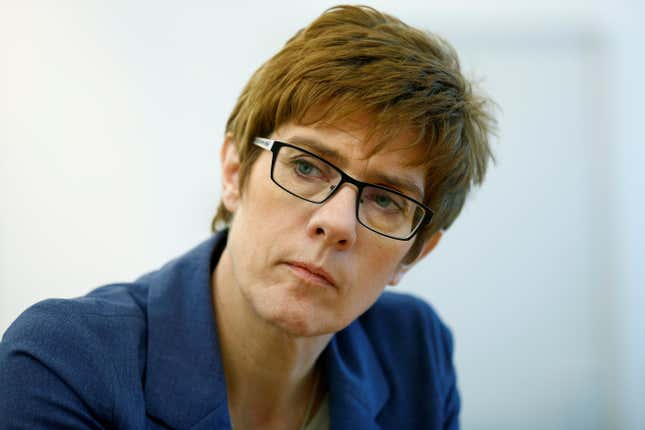 Annegret Kramp-Karrenbauer, 54, has been the state premier of the Saarland, Germany's smallest state, since 2011. "AKK," as she's called, shares many traits with Merkel, who likes her a lot—she's practical, doesn't push herself to the foreground, and is popular in the CDU.
Julia Klöckner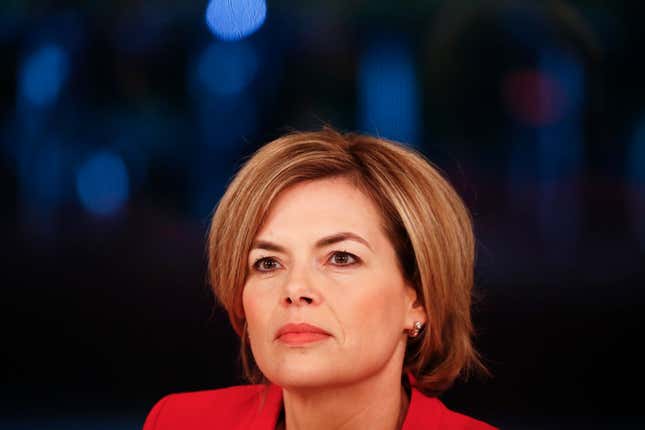 Often dubbed "Merkel's crown princess" in the past, the conservative and outspoken 44-year-old joined the CDU's youth arm 20 years ago, and became a member of the lower house of parliament in 2002.  A former "German wine Queen," the popular Klöckner is seen by many in the party as a breath of fresh air. She was elected as the deputy federal chairwoman of the CDU in 2012, but failed to win when she ran for premier of the state of Rhineland-Palatinate last year.
Jens Spahn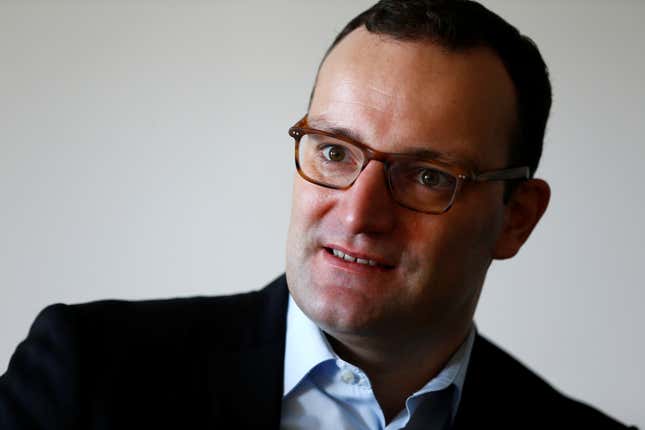 Self-confident, media-friendly Spahn has had his name bandied around a lot as a potential Merkel successor. Spahn, 37, worked as deputy finance minister under Wolfgang Schäuble, who's now the president of the Bundestag. He's one of the most important voices in the party's conservative wings—and was the youngest member of the German parliament, when he was elected at age 22 in 2002. Spahn came out as homosexual in 2012.
He's been openly critical of Merkel in the past—especially over her open-door refugee policy. A CDU parliamentarian told the Frankfurt Allgemeine Zeitung (link in German) that Merkel wouldn't block Spahn to succeed her, saying: "The chancellor takes him seriously, he can organize majorities at Party days and is a strong negotiator. And Merkel doesn't like toadies."