Germany's executives are walking with a more purposeful stride lately, according to the latest business sentiment numbers out from the Munich-based IFO Institute for Economic Research. The organization's monthly business confidence index reached 107.5 in July, the last month for which data is available. That's the highest since April 2012.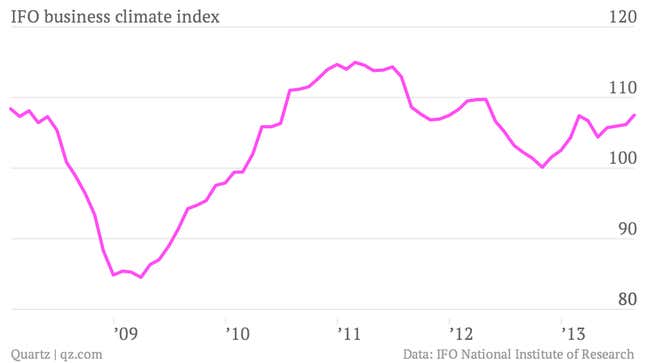 As you can see from the chart above, the 7,000 executives IFO polls monthly are far from ebullient. But their mood is clearly getting better. And that's a natural outgrowth of the positive economic data Germany has seen lately.
For example, Germany's industrial engine has been starting upshift…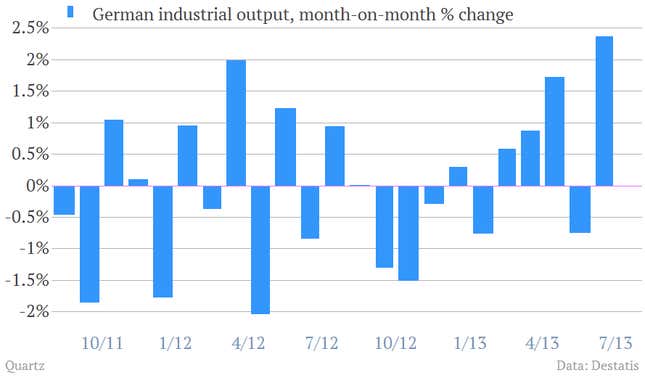 And manufacturing orders are showing signs of life. That's a good indicator for the small-and-medium sized companies that make up the famed "mittelstand," the backbone of Germany's export-driven economy.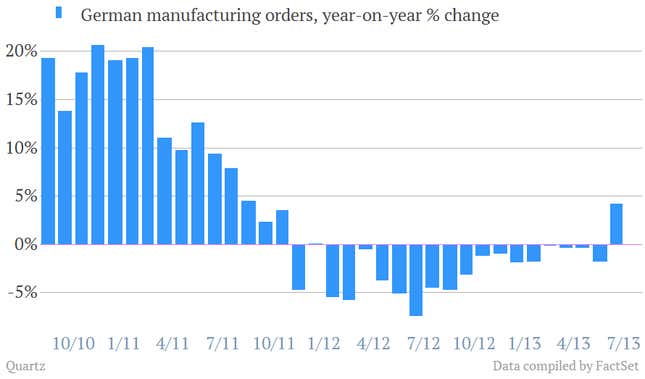 GDP has even returned to positive territory, although growth is pretty modest…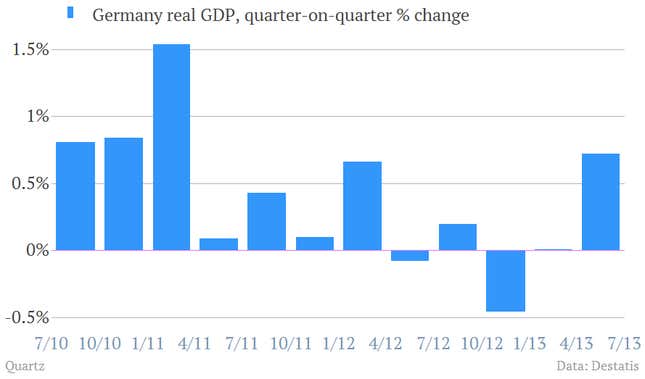 Despite Germany's reputation for hoarding the region's upbeat economic news, the mood among executives in other eurozone countries is looking up, too. France has also seen a noticeable uptick in optimism among the executive ranks, as French GDP surpassed expectations in the second quarter. Business confidence has also risen in the euro zone's third-largest economy, Italy.
Countries like Greece and Spain remain deeply troubled, but there are signs of improvement, and in this year's second quarter Europe saw its first quarterly growth since the eurozone slipped into recession. That suggests Germany's improving economic outlook could be helping to lead Europe out of the recession, rather than leaving Europe behind.