A bakery, a bookmaker and a barber have recently appeared in a village in Northern Ireland. But you cannot enter any of them. In a bid to bring in tourists, the town of Bushmills, famous for the whiskey that was first distilled there 400 years ago, has painted over a dozen abandoned storefronts and houses.
There are windows and doors with people looking out, a bakery with an appetizing selection of bread and cakes, and a traditional cobbler, where a man in a flat cap can be seen mending shoes.
It's not the first time Northern Ireland has tried this. A similar attempt to doll up villages in county Fermanagh so that visiting G8 leaders wouldn't see how woeful the region looked drew anger and derision; "cosmetic surgery for serious wounds," one local resident said. But in Bushmills, local residents raised their own funds to add to government money, and the project's been a success, a local councillor told Reuters; two of the painted stores have already found new owners.
Whatever the motives, the artists have done good work: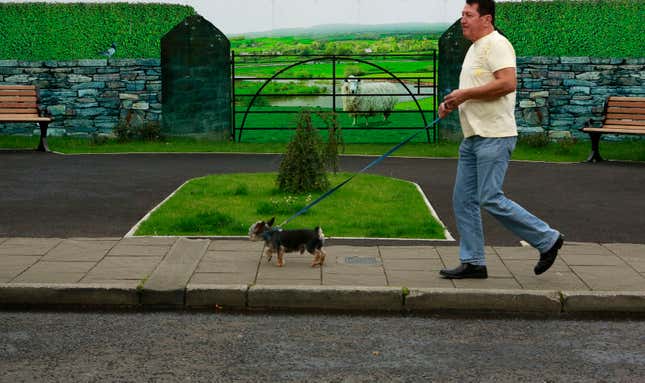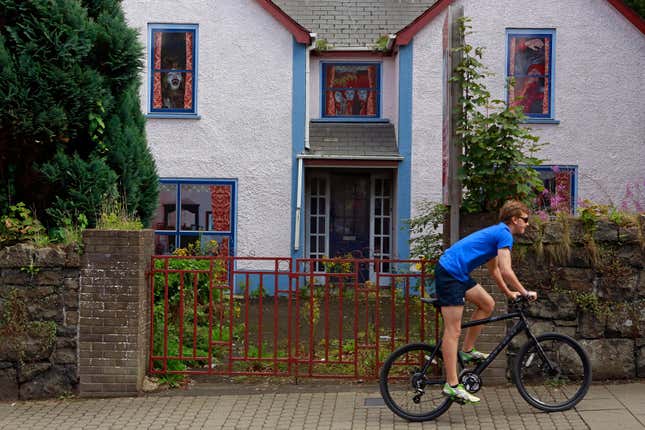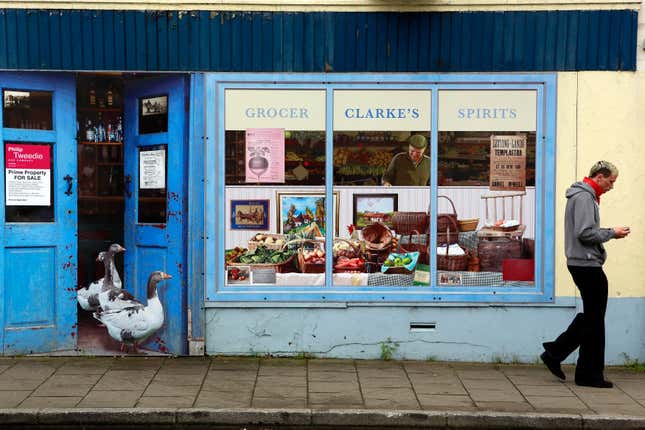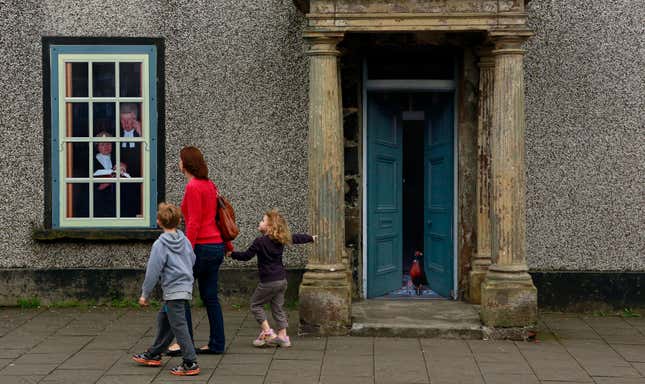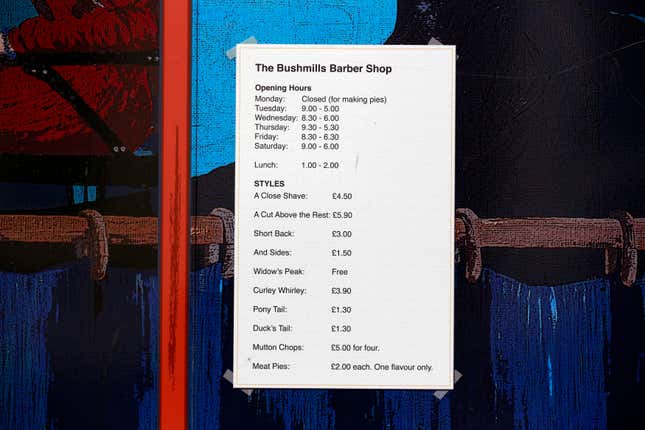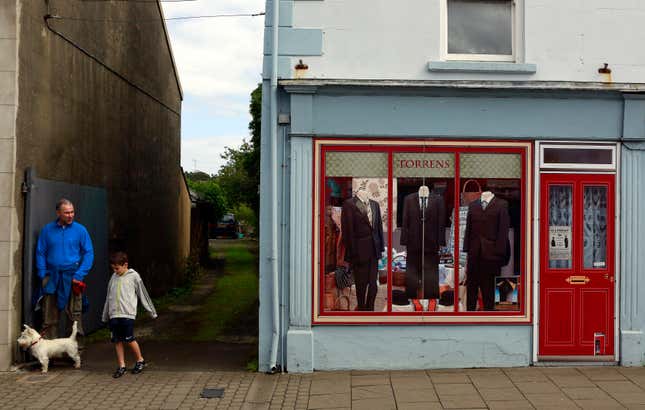 ​All photos by Cathal McNaught for Reuters.