The stock market is all about perspective.
At the closing bell on Feb. 8, the S&P 500, the benchmark index of largest listed companies in the US, was at 2,580 points, down almost 300 points from its high of over 2,870 on Jan. 26. That 10% decline means the US stock market is officially in a correction. 
That might seem bad, but consider that the market was on a rampage beforehand: It's risen almost 40% since the last correction ended in early 2016. Today, the S&P 500 is at about the same level as it was in mid-November.
If you decided to put all your cash into stocks two weeks ago, you are feeling the pain. But for the typical investor, assuming it doesn't get much worse, the recent downturn is only a blip. Since bottoming in early 2009, the S&P 500 has been through four other corrections, but it's still up around 250% over that period.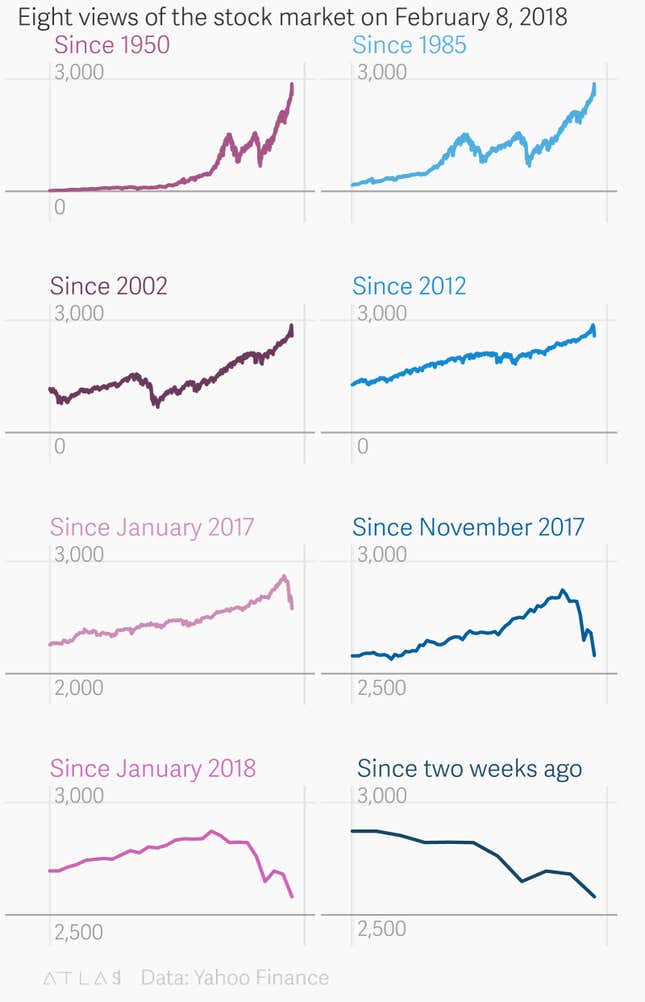 ---
Play with this next: See exactly how the US stock plunge compares to the worst ever