Mount Sinabung, one of Indonesia' most active volcanoes, erupted on Monday (Feb. 19), unleashing a massive ash cloud over the island of Sumatra.
The images from the immediate aftermath of the eruption show the cloud reaching an apex of 7 kilometers in the air, as well as ash coating the towns that lay beneath.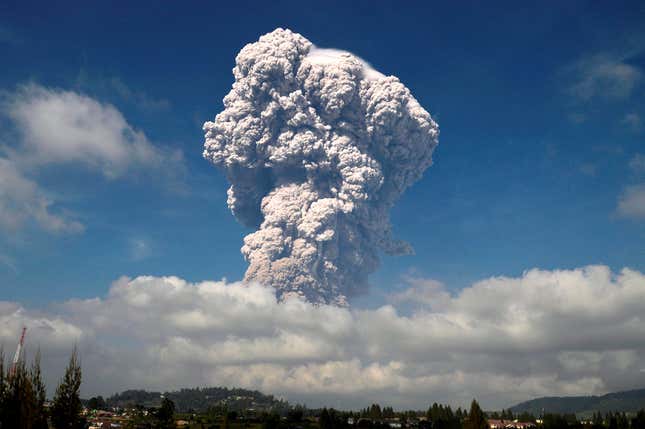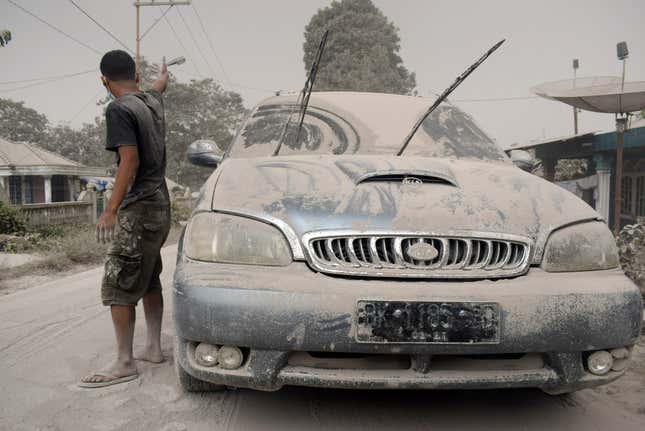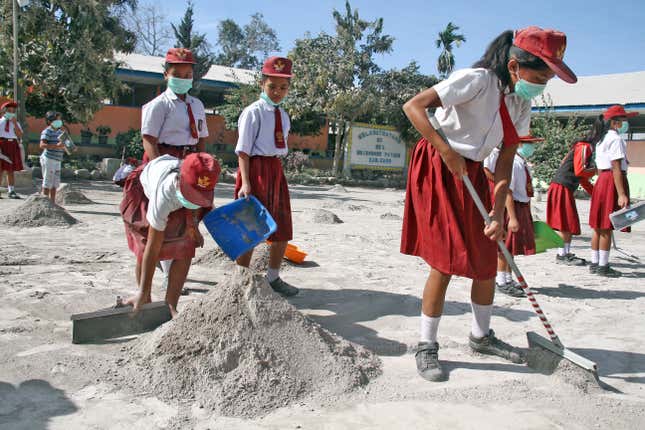 There have been no fatalities or injuries reported yet, according to Reuters, but the eruption was significant enough to alter the peak of the volcano itself. The Associated Press reported that a large chunk of Sinabung's peak, also called the "lava dome," was lost in the eruption.
Side-by-side images released by Indonesia's Center for Volcanology and Geological Hazard Mitigation show what the top of the volcano, with more than a million cubic meters shaved off—"completely annihilated," in their words—looks like.