Billy Graham, the evangelical preacher who died today (Feb. 21) at 99, held an unrivaled role for a religious figure in US public life. His interpretation of the Bible, delivered with signature intensity, earned Graham an audience of hundreds of millions around the world—including in the White House.
Since the 1950s, Graham was a frequent guest of numerous US presidents on both sides of the political spectrum. Photos of Graham's encounters with presidents current and former, whether on a casual outing or a formal photo op, highlight the importance that US presidents have placed on religion in public life.
Harry Truman, 1950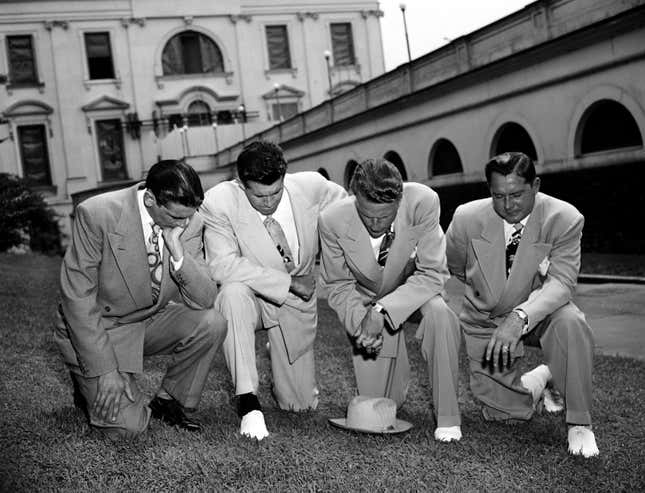 Dwight Eisenhower, 1957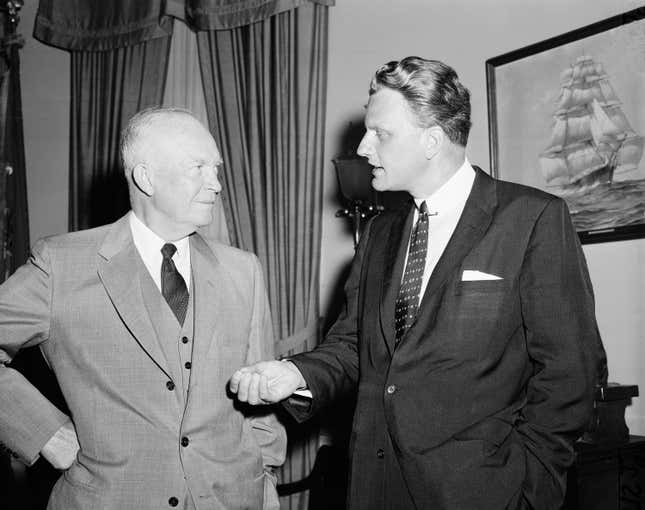 John F. Kennedy, 1961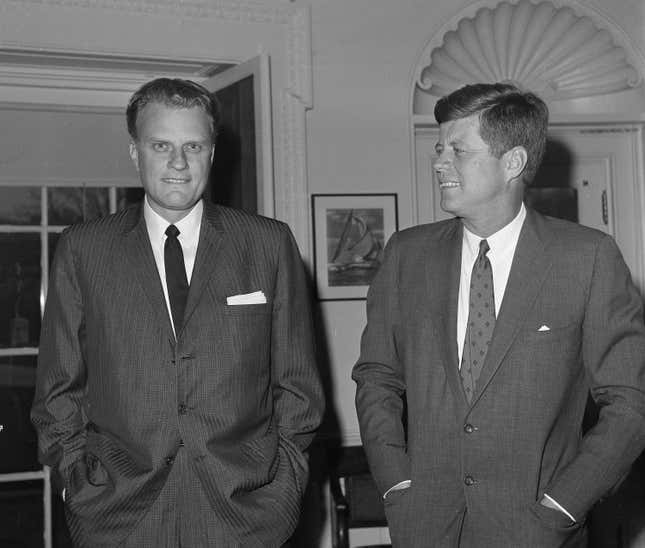 Lyndon B. Johnson, 1964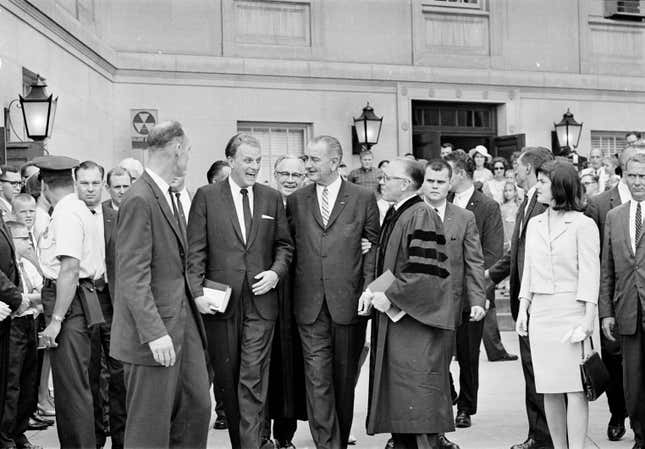 Richard Nixon, 1971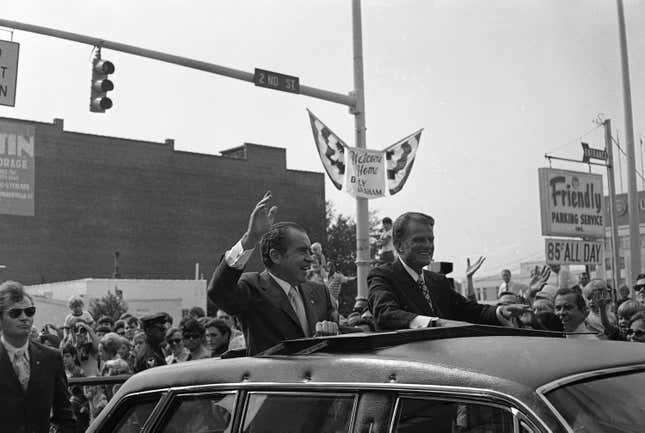 Gerald Ford, 1974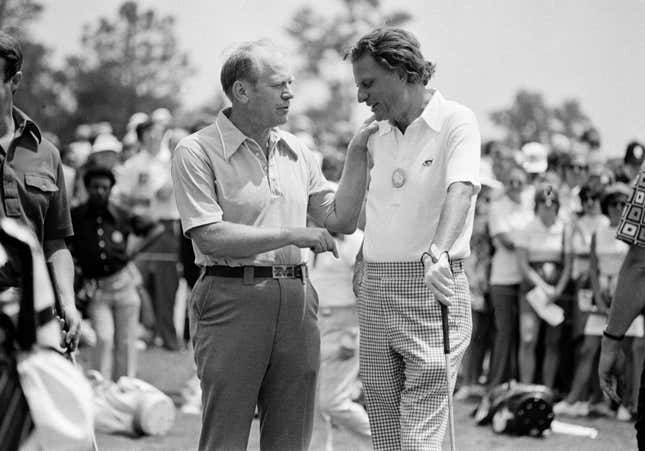 Jimmy Carter, 1979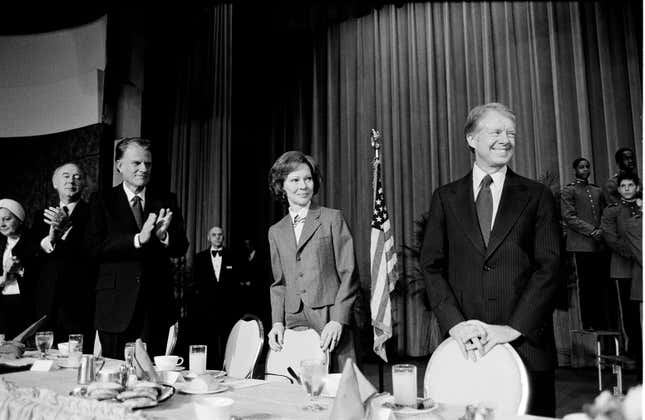 Ronald Reagan, 1981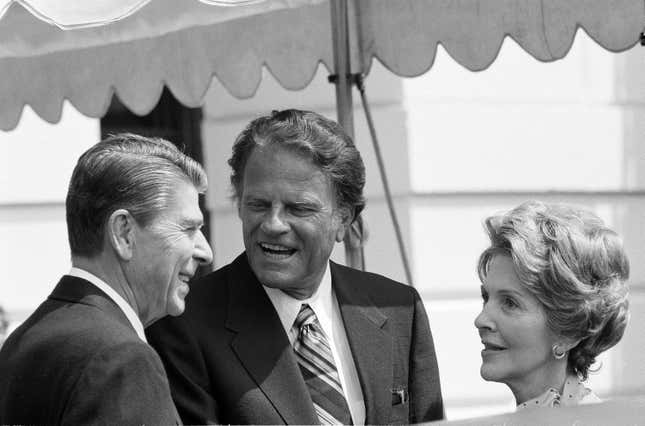 George H.W. Bush, 1991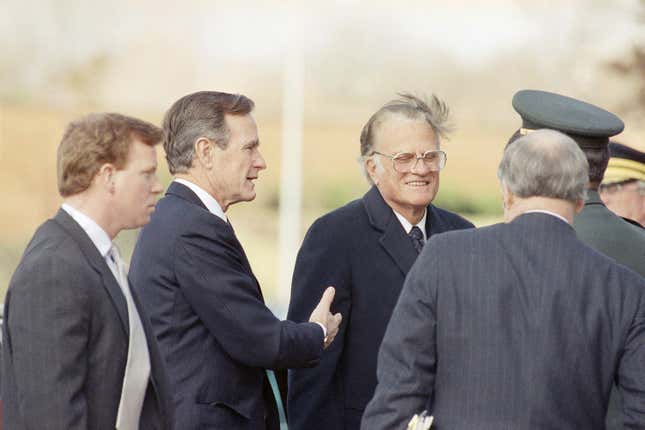 Bill Clinton, 1995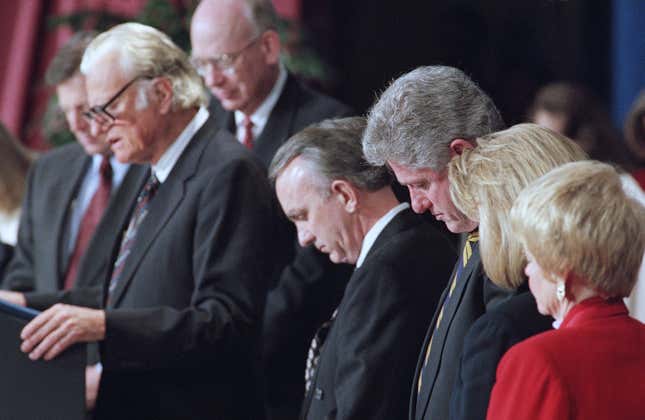 George W. Bush, 2010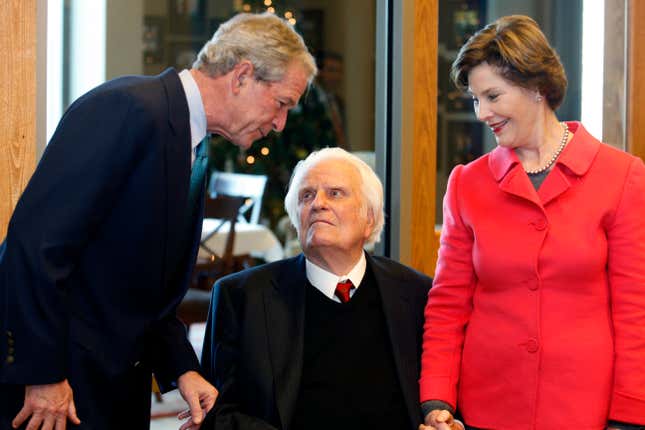 Barack Obama, 2010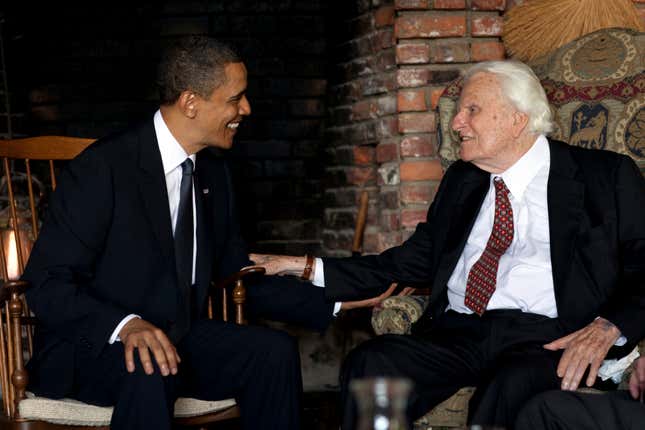 Former President Jimmy Carter issued a statement following his death.
Rosalynn and I are deeply saddened to learn of the death of The Reverend Billy Graham. Tirelessly spreading a message of fellowship and hope, he shaped the spiritual lives of tens of millions of people worldwide. Broad-minded, forgiving, and humble in his treatment of others, he exemplified the life of Jesus Christ by constantly reaching out for opportunities to serve.