Singapore's location has long played to its advantage. Ideally positioned as a hub for trade across the Asia-Pacific region, the country is a vibrant cultural crossroads that has resulted in companies creating innovative solutions that are shaping the wider world. It's this spirit of innovation that's made the island a key player in a number of global industries, including biomedical sciences, where the country is pushing boundaries in diagnosis and treatment for millions of patients worldwide. In fact, eight of the top 10 pharmaceutical companies have facilities in Singapore, with four of the top 10 medications by global revenue manufactured there.
Such innovation doesn't happen by accident. The country is keen to nurture it, thanks to a rising demand for quality healthcare and medical technology within Asia, and has done so by creating a number of research and development centers. The Tuas Biomedical Park, a world-class manufacturing complex that's home to some of the world's top biopharmaceutical manufacturers, and R&D hub Biopolis are prime examples. Both have attracted not only global researchers and talent, but also a thriving startup scene.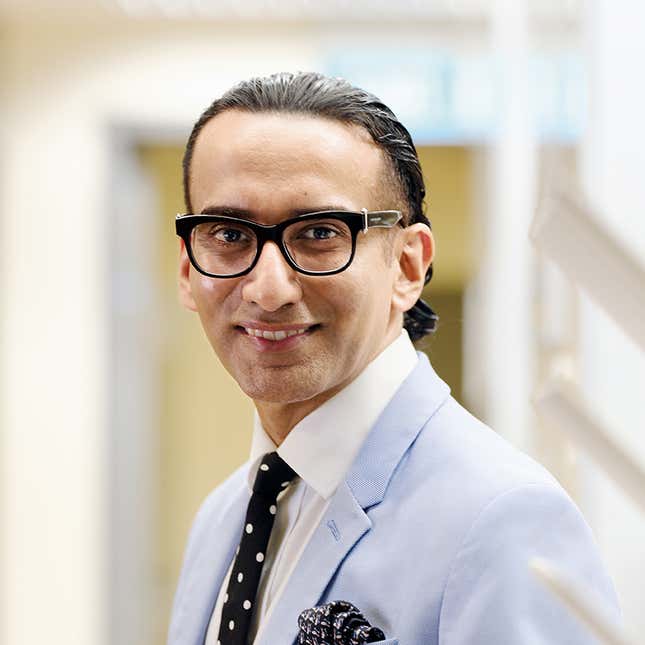 Raman Singh, CEO of biotech and pharmaceutical company Mundipharma, believes this approach has helped an industry dependent on innovation. "Singapore is home to future-focused thinkers, where agility and entrepreneurial mindsets compensate for the country's scale. Biopolis and the surrounding universities provide a lot of research. We're able to collaborate with these specialists to ensure our developments are catering to unmet patient needs, or consumer needs that exist around the world."
Developments that Singh is proud to talk about include pioneering uses for emerging technologies, such as augmented reality (AR). Mundipharma has recently launched an app that uses technology to correct errors in inhaler use for asthma sufferers, just one of many digital initiatives born out of its regional head office in Singapore. Singh believes this blend of patient-focused care and innovative use of technology can shape the future of healthcare worldwide. "[We have] embarked on an exciting and unique journey to become a digital healthcare company and own this space."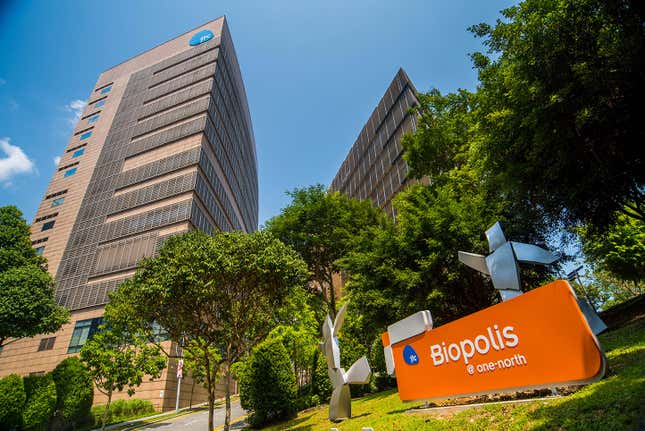 The entrepreneurial spirit and passion for innovation is also evident in the startups that grow from world-class research facilities in Singapore, such as A*STAR, the Agency for Science, Technology, and Research.
Histoindex, an award-winning medical imaging firm whose technology that is changing cancer diagnosis for millions of patients worldwide, grew out of this ecosystem and took the decision early on to use their Singapore base to serve the wider Asian market.
Singapore's location proved an ideal launch pad, allowing Histoindex to offer their product to the wider world, thanks to a multitude of free trade agreements as well as support from the local government. Having recently signed a joint venture agreement with Chinese firm JoinScience Medical, the company is helping to change the lives of millions.
Guided by three simple values–passion, inspiration, and care–Histoindex is a prime example of Singapore's drive for innovation. "Modern pathology hasn't changed much in the last century, and what we're doing is disrupting this, bringing instrumentation, automation, AI, and a lot of cool stuff to diagnosis, making it quicker, faster, more accurate," explains founder and former A*STAR scholar, Dr. Gideon Ho. "It's a passion!"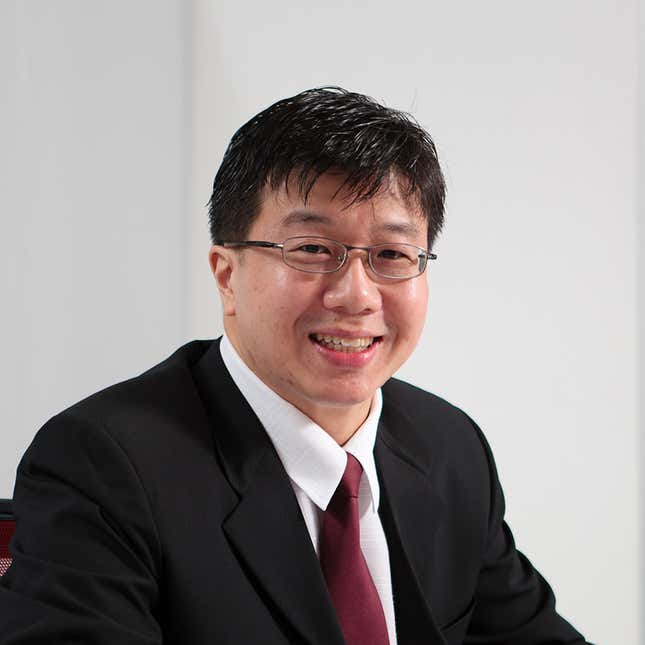 Ho started his company when Singapore was in a state of flux. "I did my PhD in Bioengineering. At that time, nobody knew what Bioengineering was," he explained. "Singapore was moving from a knowledge base, to knowing what to do with the knowledge. Everybody was talking about commercialization. Singapore provided the infrastructure almost in tandem with what we were doing. It was almost like, as we stepped into the water, the water parted."
A shift from a knowledge base to applying that knowledge is one of the reasons Mundipharma made the decision to call Singapore home.
"I think it's the ecosystem," explains Singh. "It's a culmination of great universities, which is a catalyst for innovation. It's an amazing government that incentivizes businesses, making it easy to come in and to operate here. It's a hub for getting excellent talent; not only what's available in Singapore, but it's also very easy for people to move."
The government is proud of the approach they've taken to position Singapore as a leader in the global biomedical industry. By providing this infrastructure and fostering a culture of passionate individuals where innovation is rewarded, they've created a force to be reckoned with, shaping the healthcare industry the world over.
Discover how other businesses are realising new possibilities in Singapore.
This article was created on behalf of Singapore Tourism Board and Singapore Economic Development Board by Quartz Creative and not the Quartz editorial staff.