Updated at 8:30pm EDT with the time of the protests.
For nearly as long as FBI special counsel Robert Mueller has been investigating Russian election meddling, activists have been planning mass protests in the case that Donald Trump interferes with the probe.
Today (Nov. 7), those fears were realized when Trump asked attorney general Jeff Sessions for his resignation. Sessions, who had recused himself from the investigation, will be replaced by Matt Whitaker, a former US Attorney who has opposed the Russia investigation from the start. Whitaker is reportedly taking control of the probe from Rob Rosenstein, the deputy attorney general.
Hundreds of protests across the US, organized by MoveOn in combination with 100 other activist groups, will take place at 5pm tomorrow, local time, organizers said, "to demand Acting U.S. Attorney General Matthew Whitaker recuse himself immediately from overseeing the Russia investigation."
While Rosenstein has not been fired, MoveOn's website promises to respond to any "actions that would prevent the investigation from being conducted freely," including "replacing" Rosenstein. The Special Counsel told Quartz it has no comment on situation.
Over 900 protests have been planned around the United States, and MoveOn claims that more than 400,000 people have signed up so far.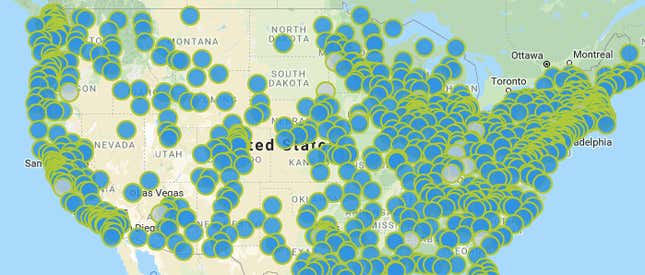 If these groups live up to their threats, their protests would come as Trump faces a new challenge from Congress, after the Nov. 6 midterms handed control of the House of Representatives to Democrats. Democratic party leaders have already vowed to investigate the Trump administration's alleged corruption and are pledging to investigate any obstruction of the Mueller investigation.